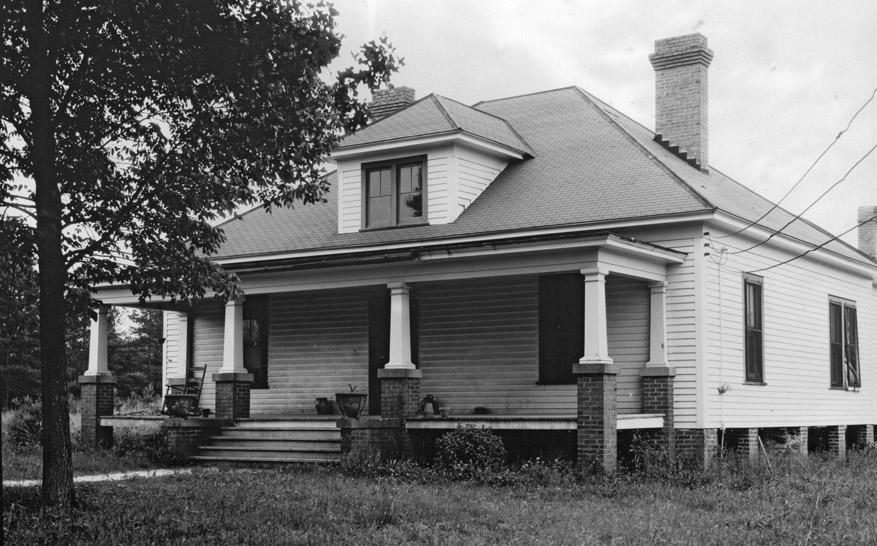 TE Rigsbee House, "in SW corner at intersection of Old Rigsbee Road and Forest Road leading to Cornwallis", June 1940
The geography of southwest Durham in the area of Duke Forest and the southwest portion of Duke's west campus has changed considerably since the early, despite its relatively 'undisturbed' appearance due to large scale ownership by Duke. Although Duke Forest (the forest, not the neighborhood) is a wooded area with some occasional incursions by the back of a subdivision, it was a sparsely settled and farmed rural area in the early 20th century, punctuated by rural housing at regular intervals.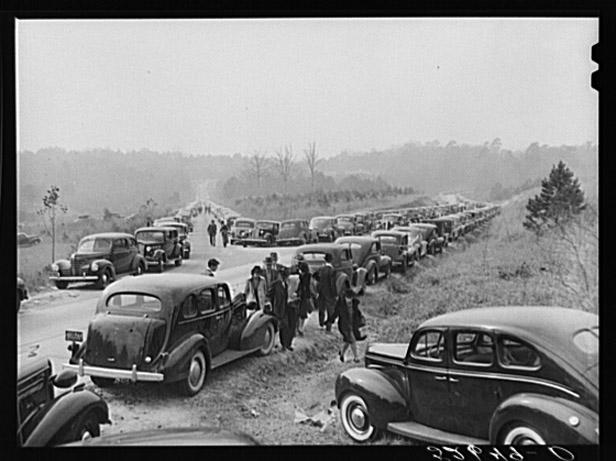 Rigsbee Road, looking southwest from 751 (Courtesy Library of Congress)
Some of this pattern is still evident along Old Erwin Road, infilled with 1950s and later housing, churches, etc., and increasingly, large subdivisions with the single entry point off of Old Erwin. Vestiges of the old patterns remain though - Rigsbee Road (this section later referred to as "Old Rigsbee") led from 751, intersected with Forest Road, and continued on to Erwin (now 'Old Erwin') although it appears that this was at times referred to as Rigsbee. Erwin continued on a more direct path from 'Old Erwin' to the wide Erwin Road that connects 9th street with 751. the new Erwin Road path was constructed in 1949 with the expansion of Duke Medical Center - particularly the Nurse's Dormitory and the VA Hospital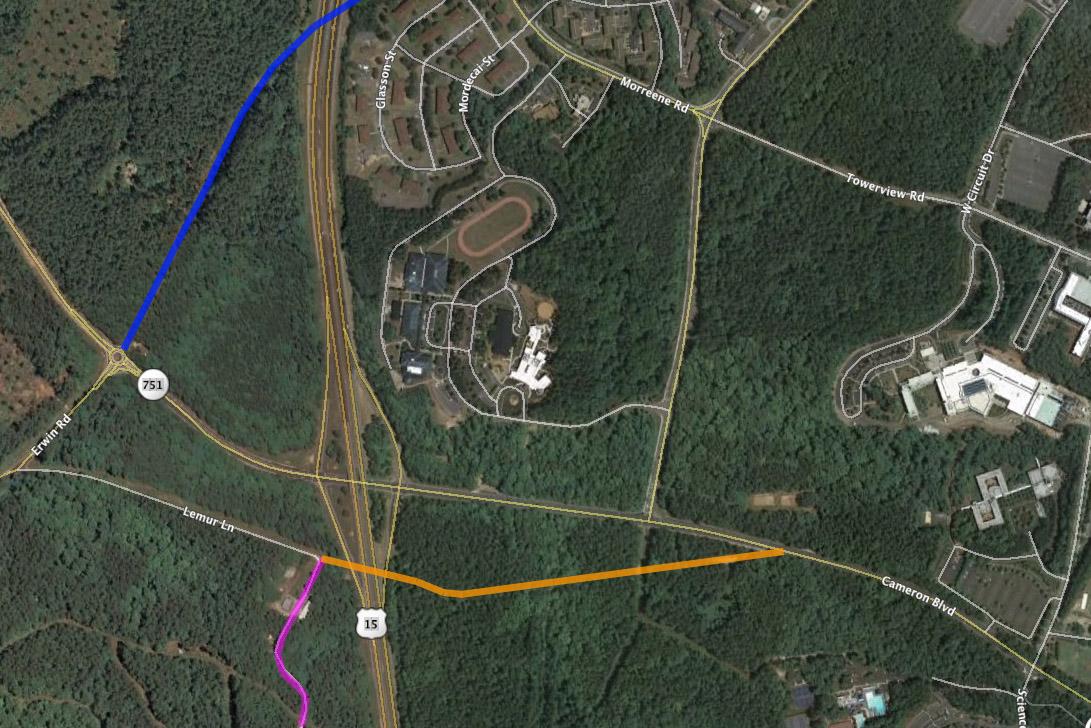 The orange is the path of Rigsbee from 751 to its intersection with the former Forest Road, highlighted in pink. The former continuation of Rigsbee is now called "Lemur Lane", as is the former Forest Road leading south to Cornwallis. Part of the former path of Erwin Road is shown in blue. After the 15-501 bypass was built in the 1950s, Rigsbee Road was severed. Extensively catalogued by Duke Forest management in the 1930s, many of the houses along Rigsbee and Forest were lost - I don't know whether there was a program of demolition after Duke acquired the land. 
The eastern portion of Rigsbee Road has been a part of the Duke Cross Country trail (around the Washington Duke golf course / hotel) since it was built in ~1990. If you park off of 751 and walk counter-clockwise down to the bridge, the trail takes an abrupt left turn. However, you can continue straight, which will take you out to 15-501. Along this section, the old asphalt of the road is still visible. The western portion of the road remains accessible from Old Erwin as "Lemur Lane", and serves as the access to the Duke Lemur Center. Where it meets 15-501 is the entry to the Center. The road leading through here to Cornwallis is the former Forest Road. At the intersection still stands one vestige of the old character of rural southwest Durham - the TE Rigsbee house.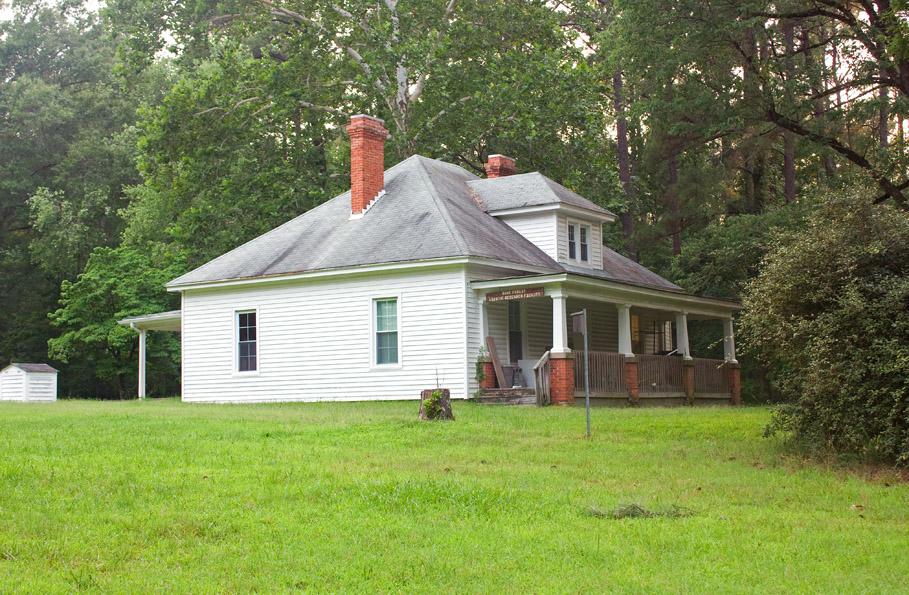 Looking southwest, 06.26.10