House
3620 Stratford Road, ca. 1950, ca. 2004, Noncontributing Building
Sprawling one-and-a-half-story, side-gabled house with shingled siding, multilight windows, hipped dormers, and front-gabled wings projecting at front and rear. Appears to be extensive additions and alterations to what was originally a modest hip-roofed mid-twentieth-century house with 8/8 sash.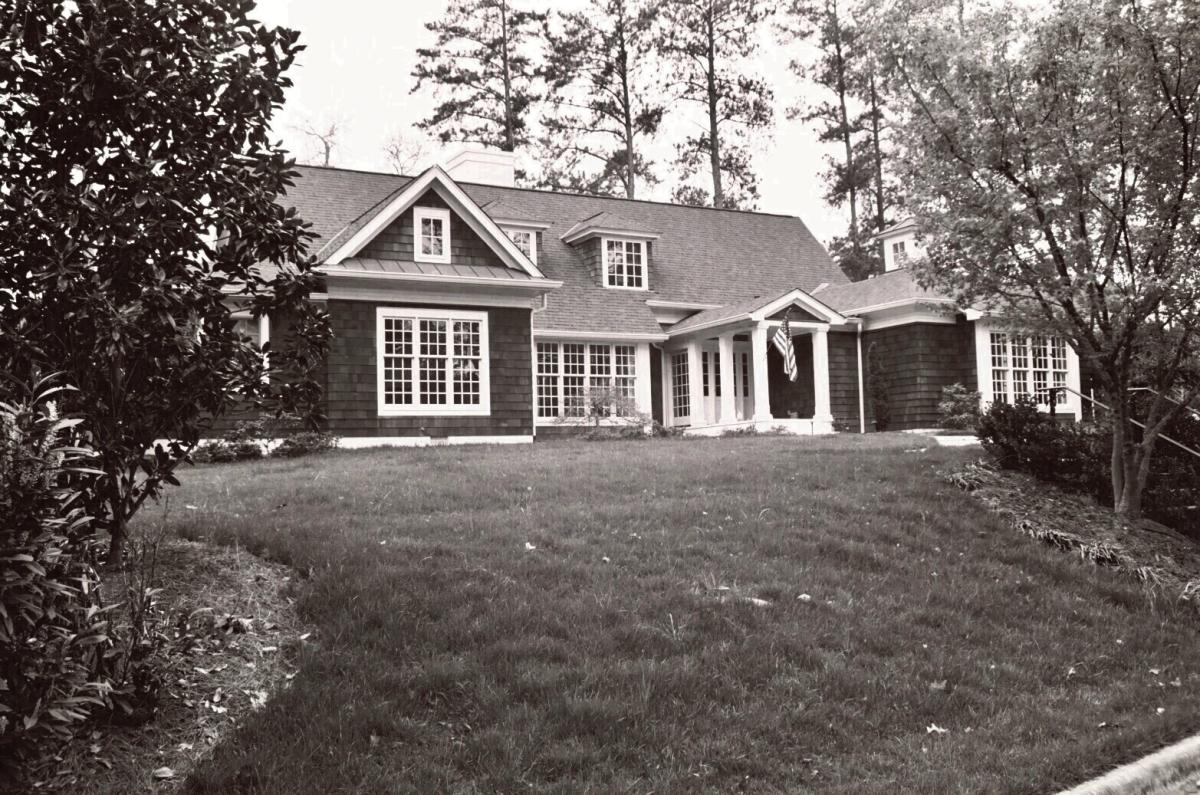 This home was orignally built by Ted Bovard, the long time General Manager of the Hope Valley Country Club (1940's - 70's), and his wife.  The Walker family extensively renovated the home, adding an upper storey and front porch among other changes.  The footprint remains largely unaltered, since the Bovard's added a mother in law suite on the north side of the house in the 1990's.
A pre civil war cemetary is just north of the driveway.