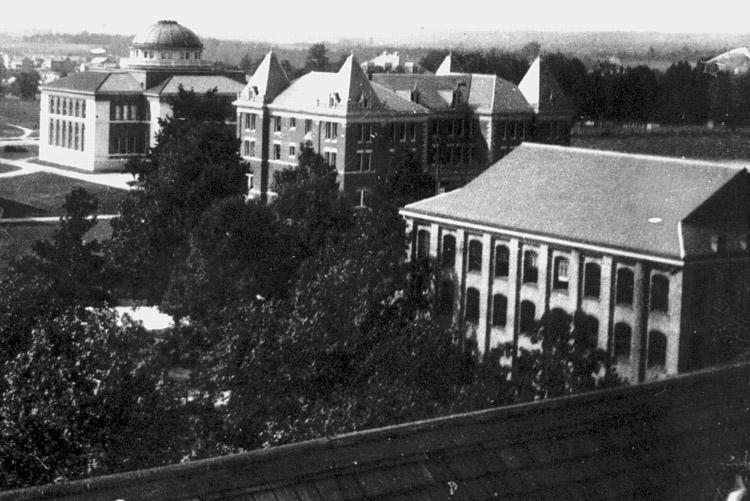 Crowell Building in the foreground, 1904.
One of two buildings built during the initial construction of the Trinity College campus that remains standing in its original location, the Crowell Building was initially called the "Technological Building" because it housed the School of Technology. The building housed drafting rooms, and laboratories for chemistry, physics, and biology. The main generator for the campus was housed in the basement. (This supplied power to the campus until the construction of the the East Campus Steam Plant in 1926.) The building was renamed the Crowell Building in 1896 in honor of President Crowell's wife (he contributed $8000 towards its construction.)
Crowell later housed a variety of campus uses, including the original "dope shop." It later included a post office.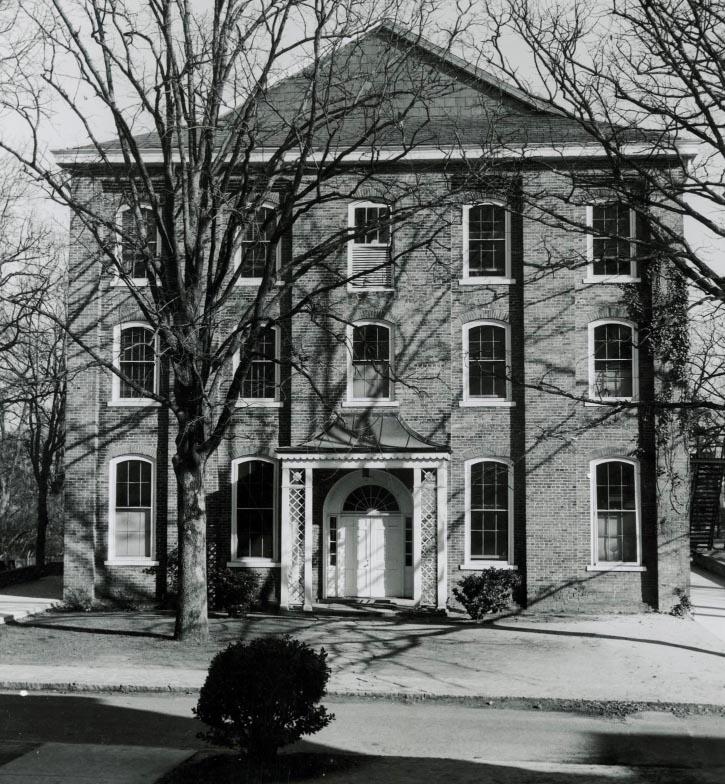 Crowell, 1950s (Duke Yearlook)
It continues to house a variety of campus life and administrative uses, including the Duke Coffeehouse.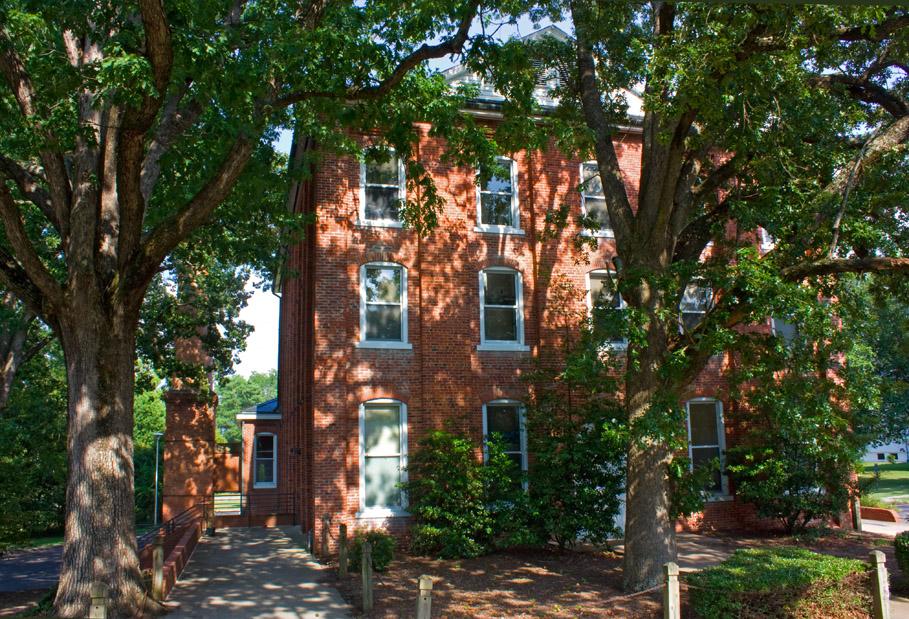 Crowell Hall, looking east, 07.22.10, with the stack from the old campus power plant visible to the left.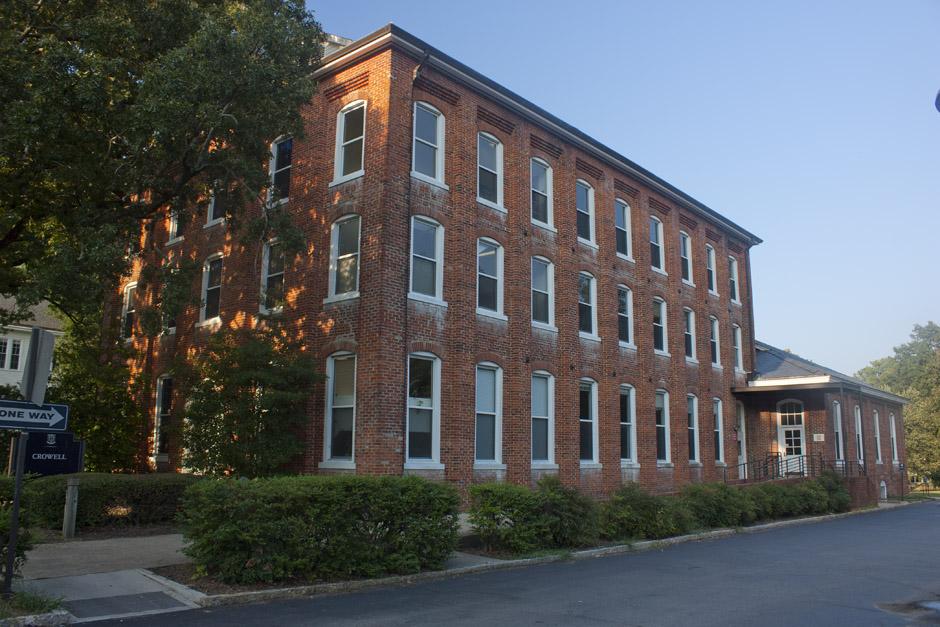 Crowell Hall, looking northeast, 08.25.10