Stallion Club, 1968
The Stallion Club was a music / dance club which attracted a primarily African-American clientele, although it appears to have had somewhat of a cult following among predominantly white Duke students.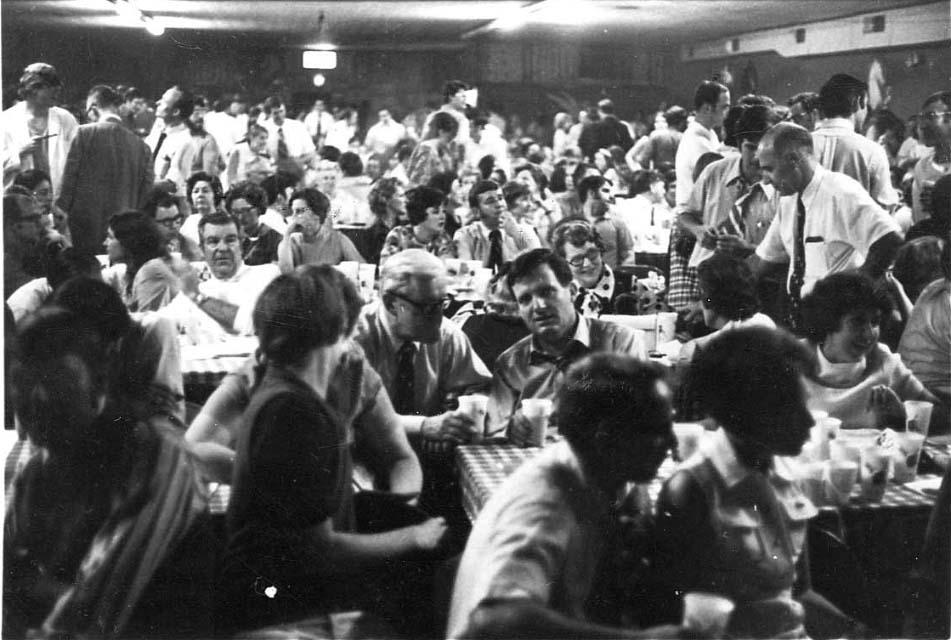 Duke medical students and faculty at a party at the Stallion Club, 1971
(Courtesy Duke Medical Center)
I'm not sure when the Stallion Club closed - I remember going somewhere in ~1990 to see Doug Clark and the Hot Nuts; I don't know where it was, but I know it was somewhere unusual for me as a Duke student at the time, and they were Stallion Club regulars.
As of 2011, it's a thrift store run by Baptist-based Durham Rescue Mission. Don't think we'll be seeing the Hot Nuts there during their stint.