Year demolished
1970-1973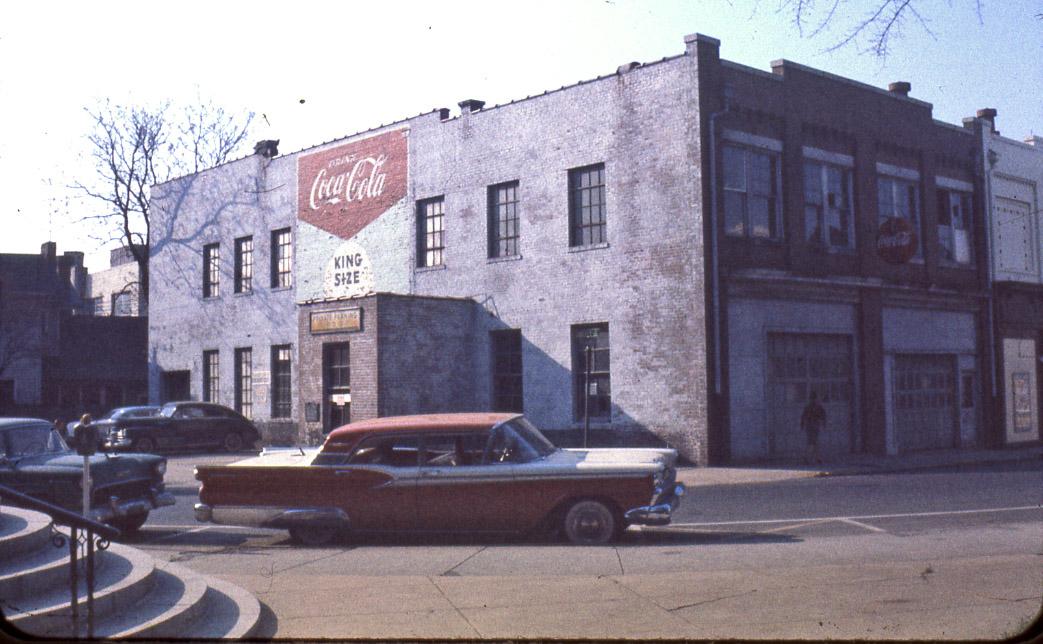 Looking southeast, 1960s.
(Courtesy Durham County Library)

The southeast corner of N. Church St. and Liberty St. was, per a 1951 writeup,  the location of the downtown Coca Cola bottling plant from its inception in 1905 until it moved to West Main St. and Milton Ave. in 1930. The building above, however, was built between 1920 and 1923. The sign on the side promotes the "King Size" Coke, introduced in 1955-a whopping 10 oz. (it was later upped to 12.) The ongoing Coca-Cola signage on this building in the 1960s implies that Coca-Cola maintained some operations at this building, even after bottling moved to West Main St.

This block was torn down for surface parking in the early 1970s.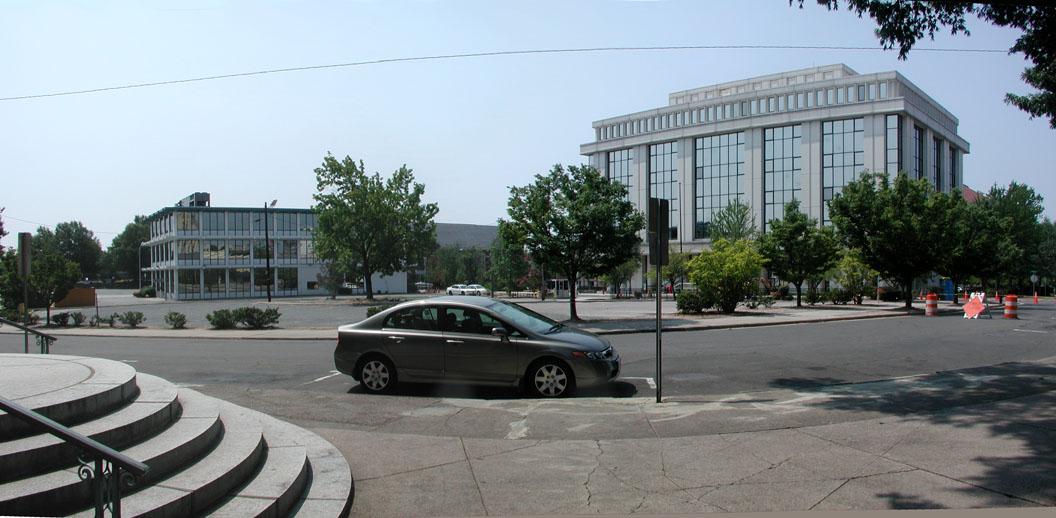 Looking southeast, 2007.