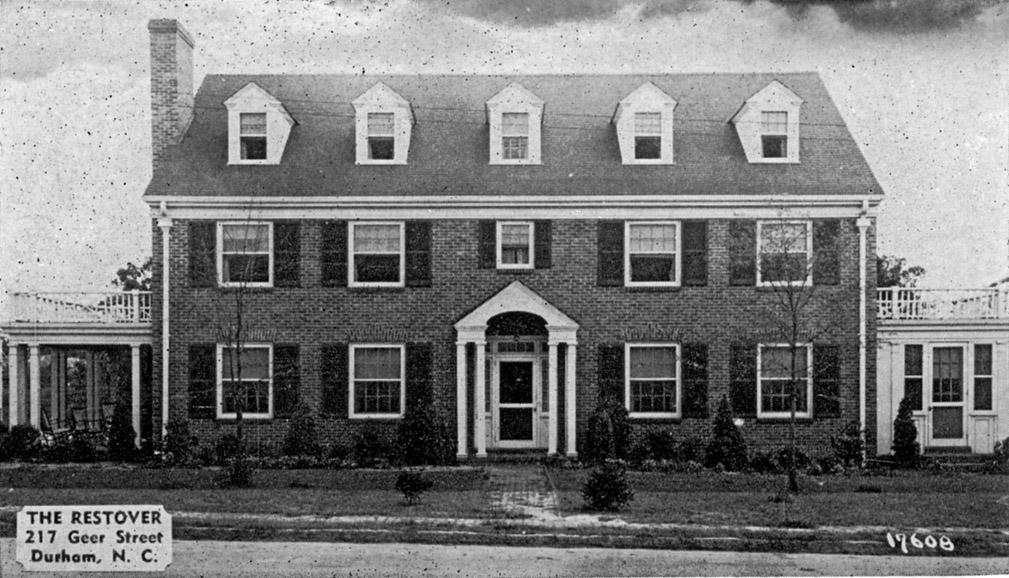 (Courtesy Jon and Shannon Thornburg)

Carl C. Woods, a general contractor later known simply as "CC Woods" built the large house at 217 West Geer St. around 1939-1940. It evidently served solely as the primary residence for him and his wife until about 1948, when they opened a 'tourist hotel' (a bed-and-breakfast of sorts) in their home. The obverse side of the above postcard reads:

"Private or Connecting Baths and Showers, Steam heat, Beauty Sleep Mattresses. The Restover - Tourist

Mrs. CC Woods
217 W Geer Street

Running Water in Rooms
US Highway 15 and 501
Durham NC"

The Woods evidently lived in the house and ran the Restover until 1959, when it appears they moved elsewhere, and the house became an apartment building. It appears that it has been such ever since, albeit in ever-declining form as the neighborhood fell on increasingly harder times. Most recently, it appears to have suffered from a bad case of off-the-rack-window home depotitis. If the window doesn't fit, just shrink the opening.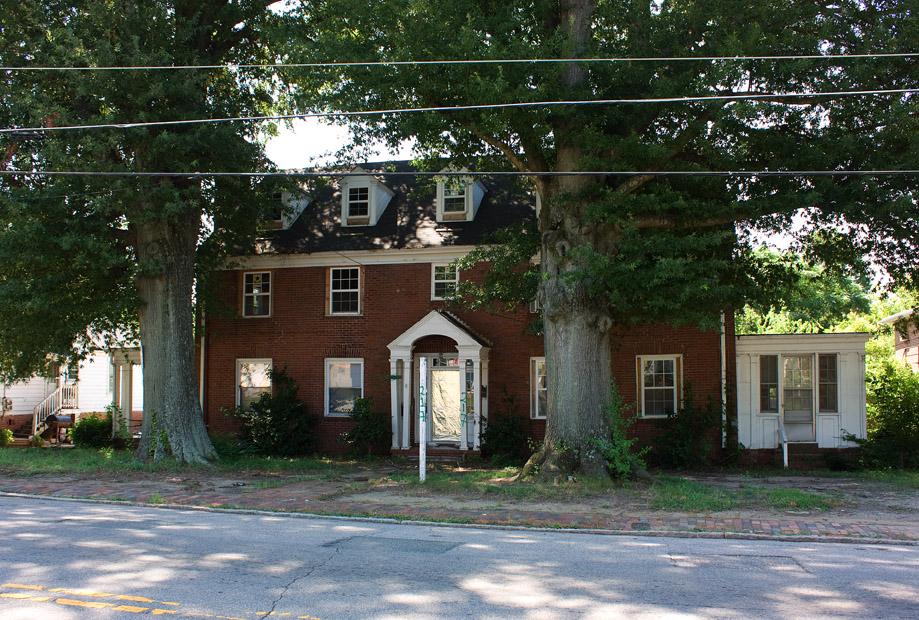 217 West Geer, 07.24.08

The house was purchased by CASA in 2010 and is being renovated as apartments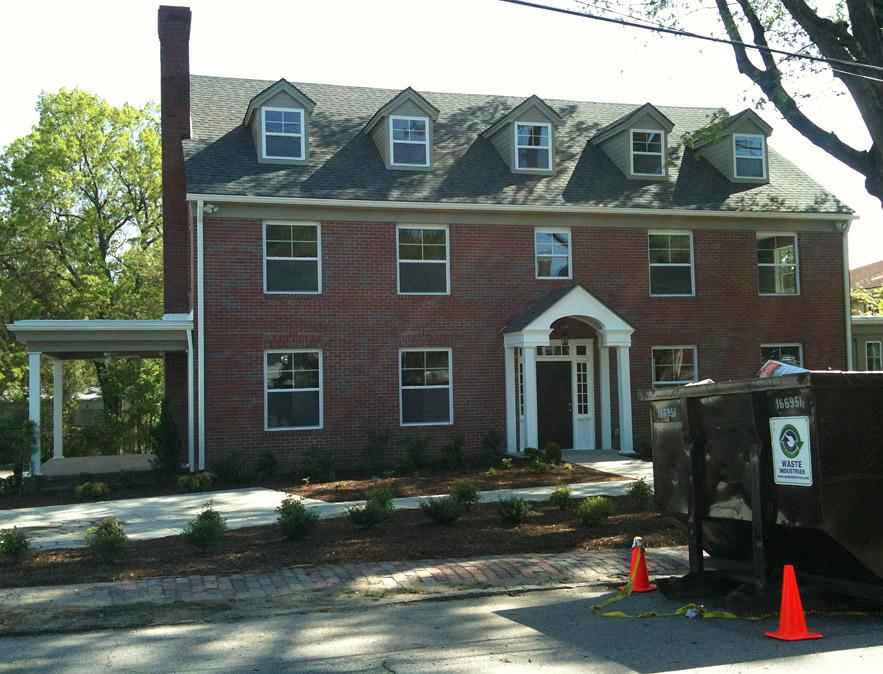 04.17.11


36.003682 -78.897471