RDU - undated, presumably 1950s
(Courtesy <a href="http://www.herald-sun.com">The Herald-Sun Newspaper</a>)
I've written previously about Durham and Raleigh's separate struggles to each get an airport, um, off the ground. Durham made efforts to establish a field north of town, with its most concentrated effort around the former county home site on North Roxboro Road. Each floundered in their attempts, until eventually entering a marriage of convenience to get 'er done. 
In a full-page ad in area newspapers, Eastern Airlines President Captain Eddie Rickenbacker urges Wake and Durham counties and the cities of Durham and Raleigh to build an airport together. "Do not allow civic jealousies or selfish motives to creep into a project that means so much to all of you," says Rickenbacker in 1940.
While under construction, RDU is taken over in 1942 by the federal government for use during World War II. The base is designated Raleigh-Durham Army Air Field in January 1943 with barracks and three runways becoming operational on May 1, 1943. The base serves as a training facility for the Army Air Corps until January 1, 1948.
Eastern Airlines is permitted use of the airfield and begins service from RDU to New York and Miami in 1943. These flights stop in Richmond, Washington , D.C., Baltimore and Philadelphia during the four-hour flight to New York. Stops were made in Charleston, Savannah, Jacksonville, Orlando, Vero Beach and West Palm during the six-hour flight to Miami.
1,223 acres of land acquired and used by the federal government during WWII at Raleigh-Durham Airport is formally returned to the four local governmental units in 1946. An initial investment by RDU of $65,000 is now worth $2,225,000.
Capital Airlines (later renamed United) begins service at RDU in 1947
Piedmont Airlines begins service in 1948 at RDU bringing the total daily flights to 22. RDU's first terminal opens in 1955.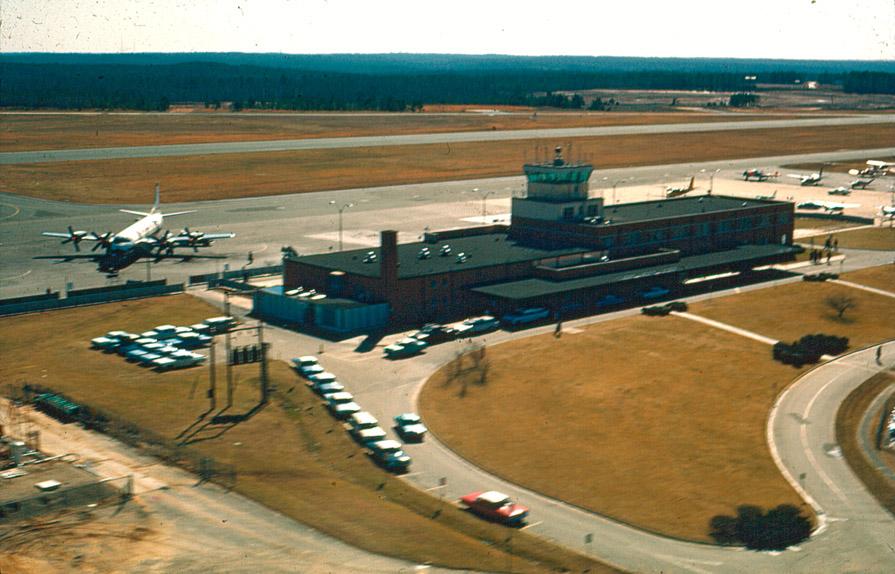 RDU, undated, likely 1950s
(Courtesy Barry Norman)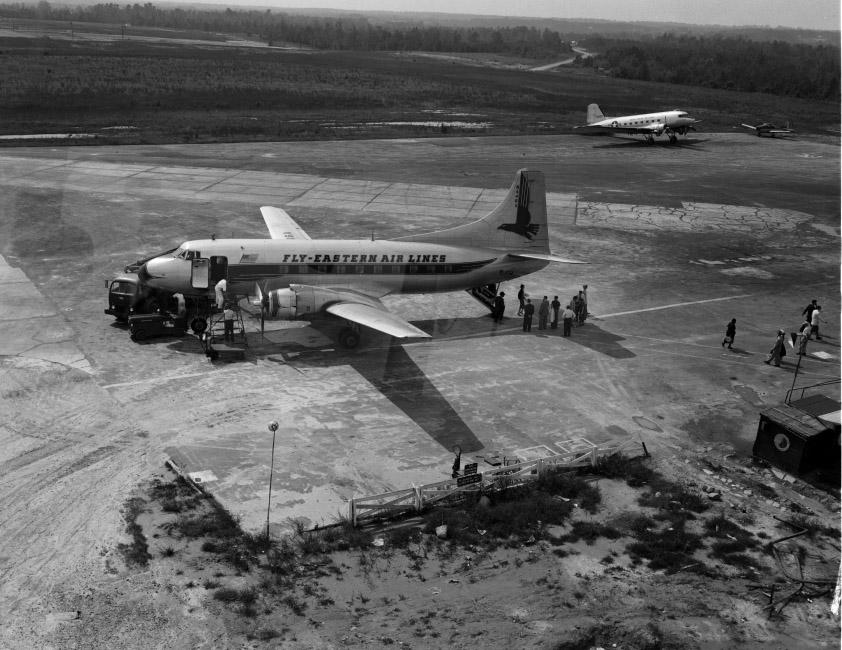 RDU - undated, likely 1950s.
(Courtesy <a href="http://www.herald-sun.com">The Herald-Sun Newspaper</a>)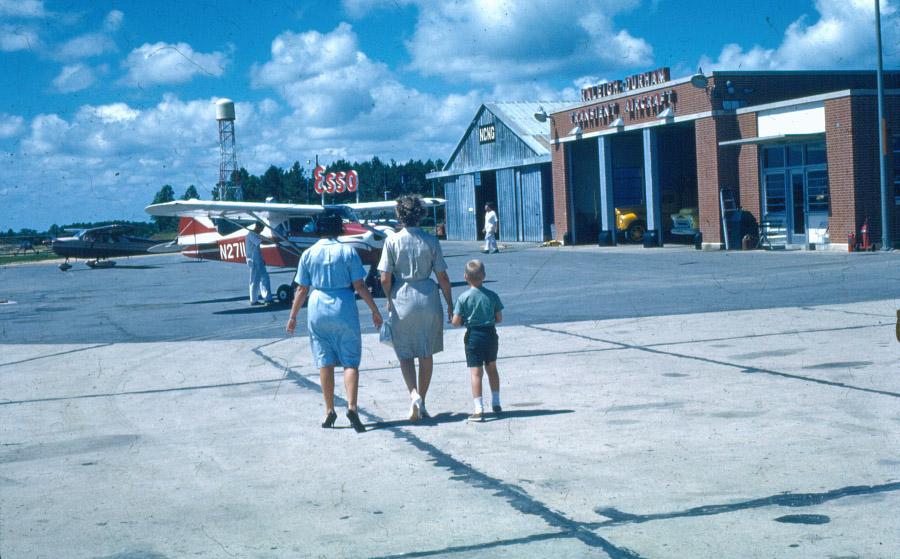 1950s
(Courtesy Barry Norman)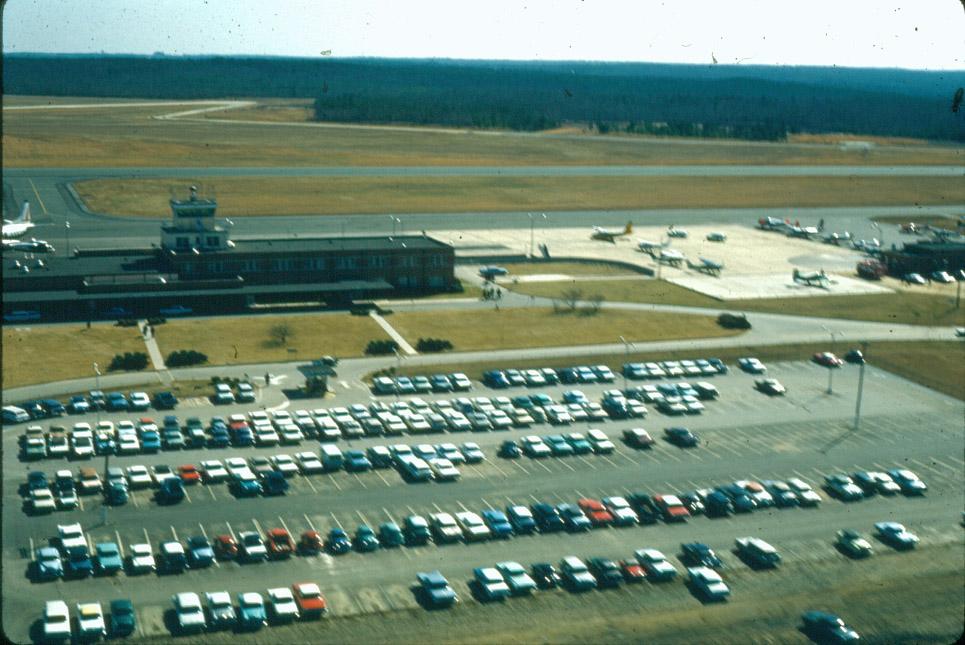 1950s
(Courtesy Barry Norman)
Terminal A opened to great fanfare in 1981.
American Airlines opens its north-south hub operation at RDU in the new Terminal C in June 1987, greatly increasing the size of RDU's operations with a new terminal including a new apron and runway. American brought RDU its first international flights to Bermuda, Cancun and Paris Orly.
In 1996, America n Airlines ceased hub operations at RDU due to difficulty competing with USAir's hub in Charlotte and Delta's hub in Atlanta for passengers traveling between smaller cities in the North and South. American began downsizing its RDU operations and eventually discontinued almost all of its mainline flights there, although it still runs a daily service to Gatwick and a number of commuter flights through American Eagle.
In the first half of 2000, RDU opens a new $40 million terminal area parking deck providing a total of 2,700 new parking spaces between the terminals.
Most recently, the airport has built a very large modern "Terminal 2," replacing Terminal C.
Although the original Terminal still stands, hidden behind a lot of blue and brown stuff, impending renovations may remove all traces of what a podunk little airport RDU was ~50 years ago.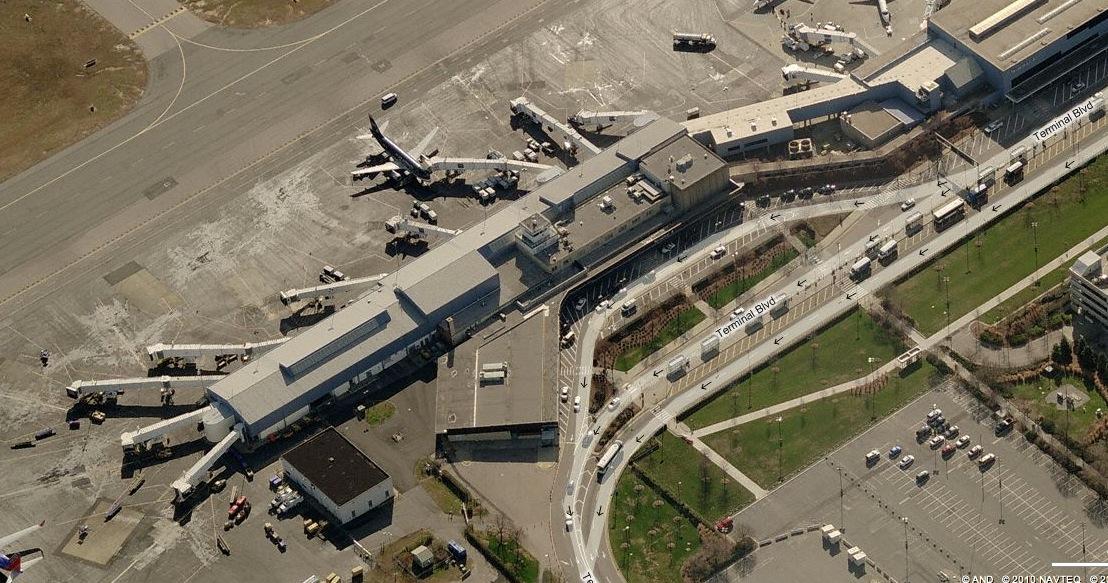 Original terminal, 06.19.11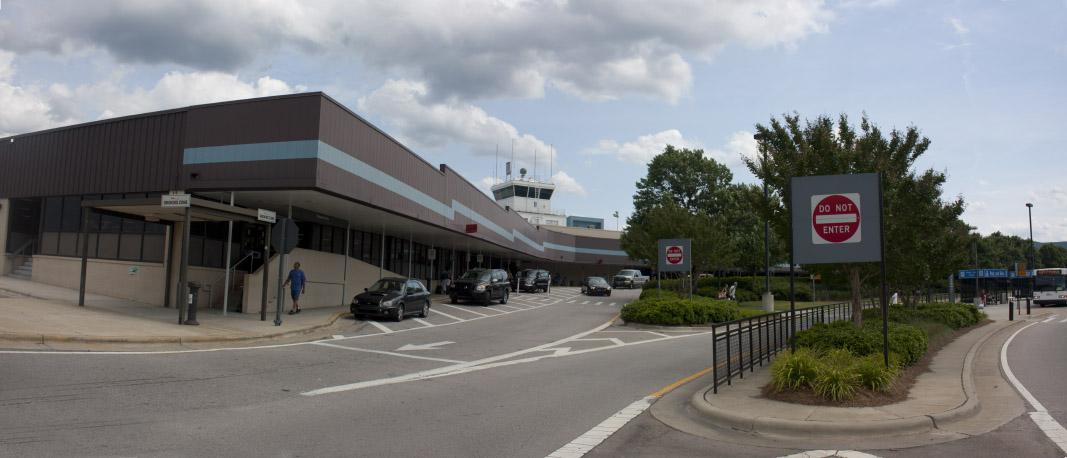 Original terminal, 06.19.11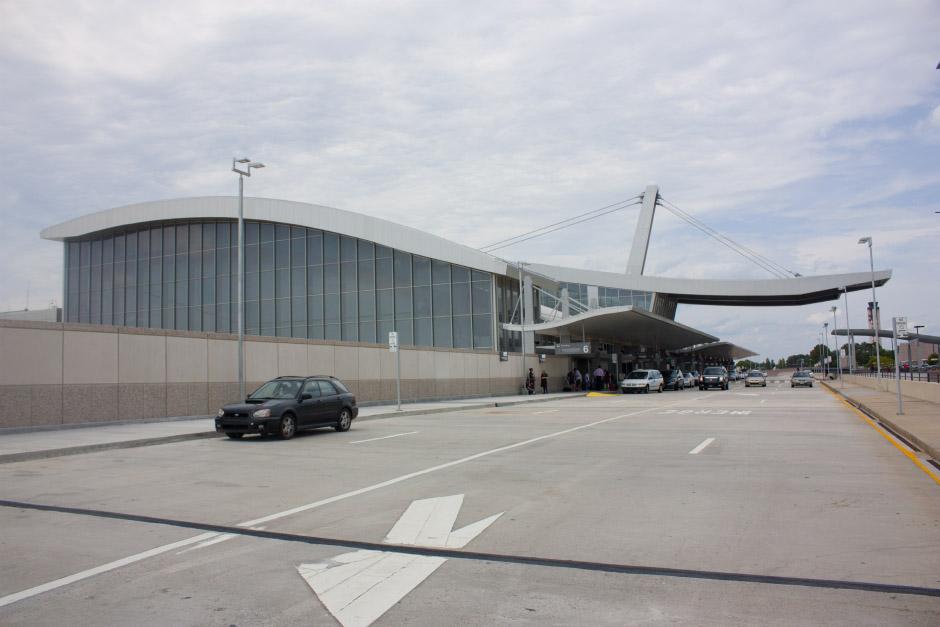 Fancy new Terminal 2.0 , 06.19.11