PURE OIL / COUCH OIL STATION - HILLSBOROUGH ROAD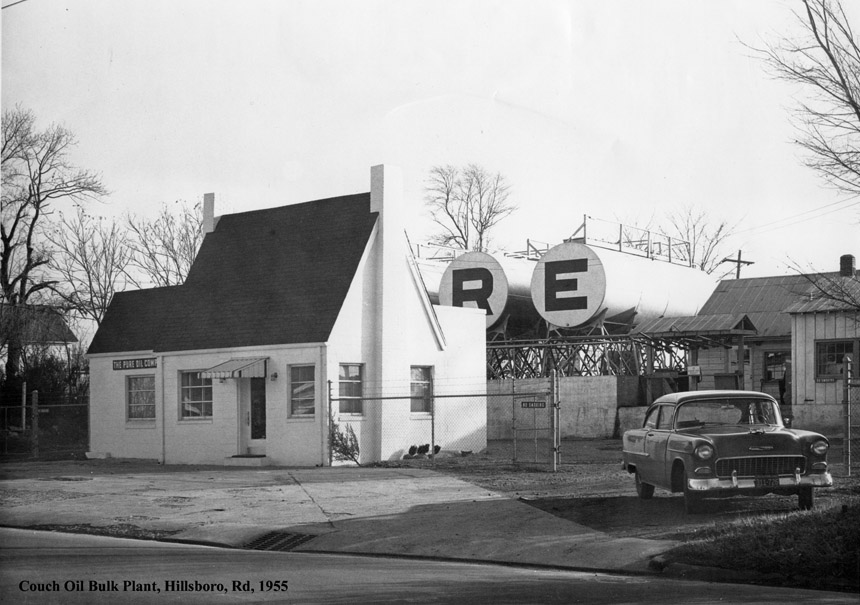 Pure Oil station, 1955
(Courtesy Wayne Henderson)
To my knowledge, one of the last two cottage-style Pure Oil stations left in Durham, along with the one at Alston and East Main Sts., is the one located near the junction of West Main St. with Hillsborough Road. Built by 1937, this station appears to always have been associated with a larger distribution center (the "Bulk Oil Plant") for the Pure Oil Company, given large horizontal, cylindrical tanks located to the rear of the building apparent in 1930s-1950s maps and aerial photos, and still present today.
By the 1950s, this station and the associated infrastructure was owned by Couch Oil Company. It appears to be owned by Unocal today.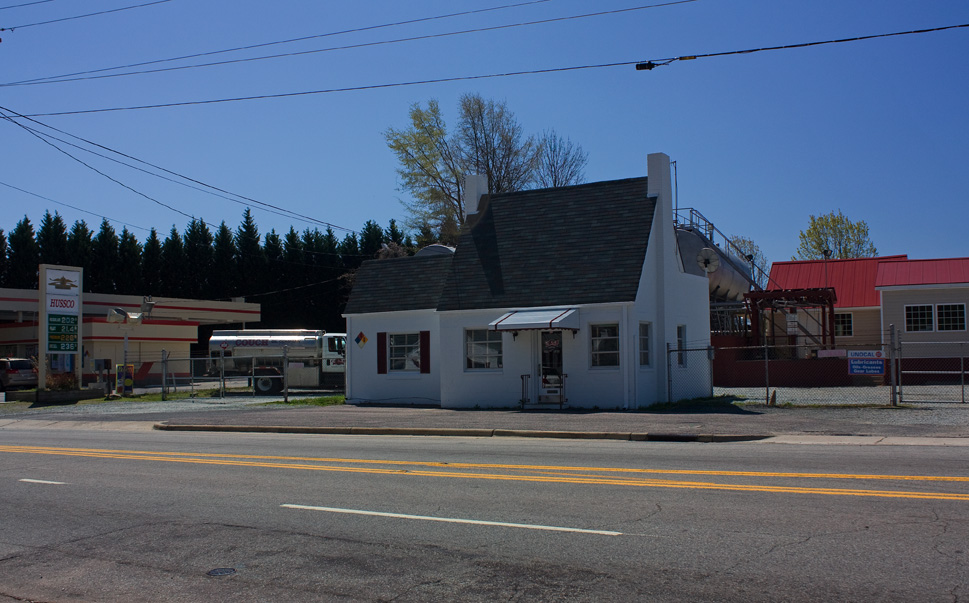 Former Pure Oil station, 04.04.09.