Year demolished
1955-1972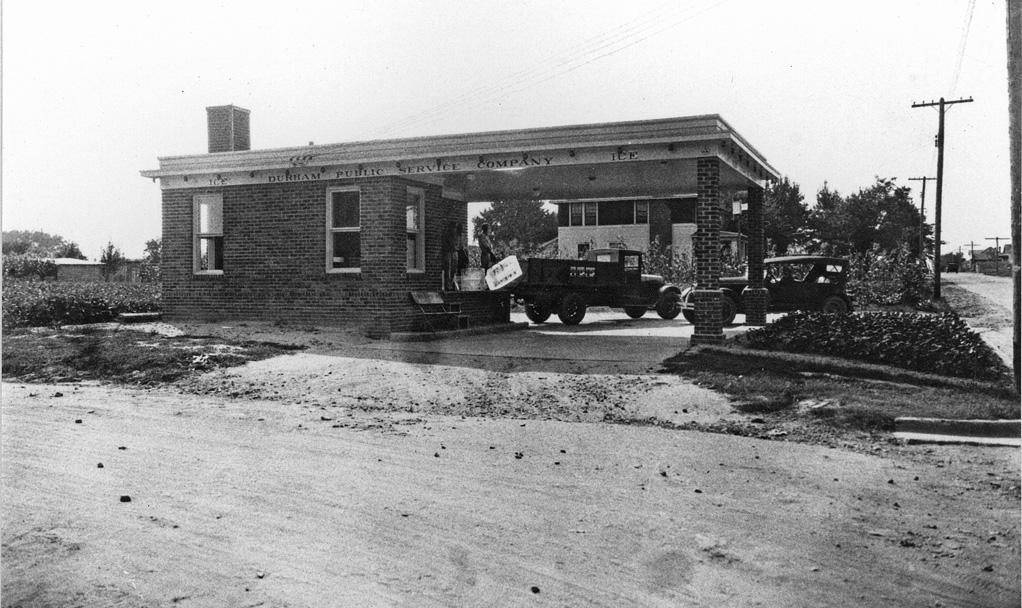 Looking west from Crabtree St. (later Trent) and Hillsborough Rd., 1920s - the side of the house at 2707 Hillsborough Road is visible in the background.
(Courtesy Durham County Library / North Carolina Collection)

Many people are probably aware of ice delivery in the days before household refrigeration became commonplace; the term 'icebox' still gets used occasionally, at least in the south - which hearkens back to the days when delivered ice would be inserted into an insulated cabinet and used to refrigerate perishables. Even after mechanical refrigeration was available, it took ~20 years (~1930s-1950s) for such equipment to become predominant in American households.

In Durham, it was the electric company that provided ice service and central refrigeration; the main office was located on Blackwell St., across from American Tobacco. The West Durham 'branch office' was located on Hillsborough Road, at the corner of Crabtree St. (later Trent.).  Based on this 1937 Sanborn Map, it seems this ice station sat on the front part of a lot that the company also used as a "transformer yard."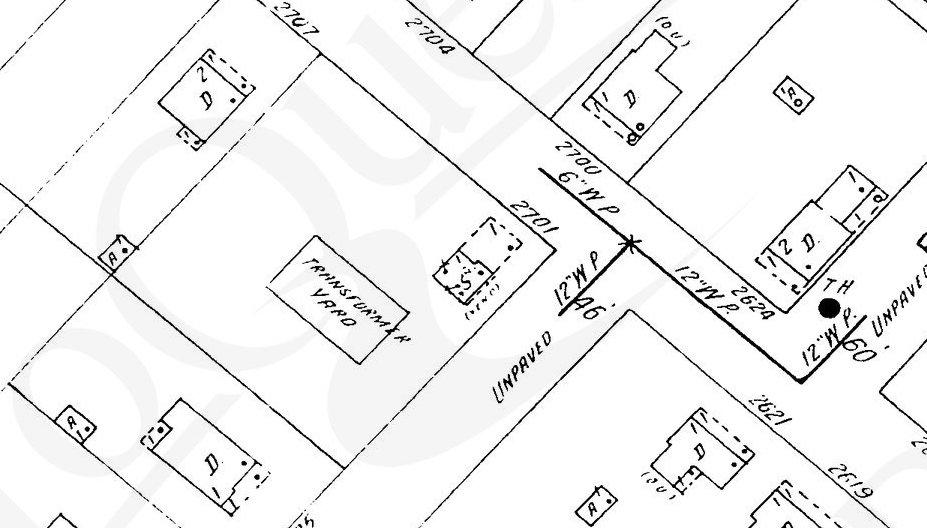 (ProQuest Sanborn Maps accessible to Durham County Library patrons via NCLive.org)
The company appears to have closed this building, at least, by the mid to late 1930s; however it appears to have reopened as the West Durham Ice Company by the 1950s. By the late 1950s, it was called the West Durham Ice and Produce Company.

I'm not sure exactly when the structure was torn down, but it appears to be gone in aerial photos from 1972.  By the 1980s, the site became the parking lot in front of a restaurant - I remember it as China Inn in the 1990s, but I'm not sure if it wasn't something previously. (As an aside, I acquired a since-beloved neologism from the China Inn menu: "flavorite." It was used in this sentence, in 2000: "....flavorite dish of newly-elected president Bill Clinton.")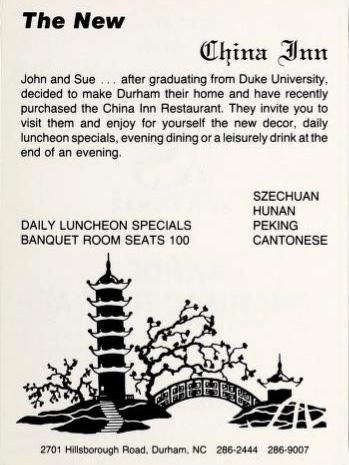 China Inn ad, 1980.

China Inn closed sometime in the early 2000s, and I believe that the building now houses a nightclub.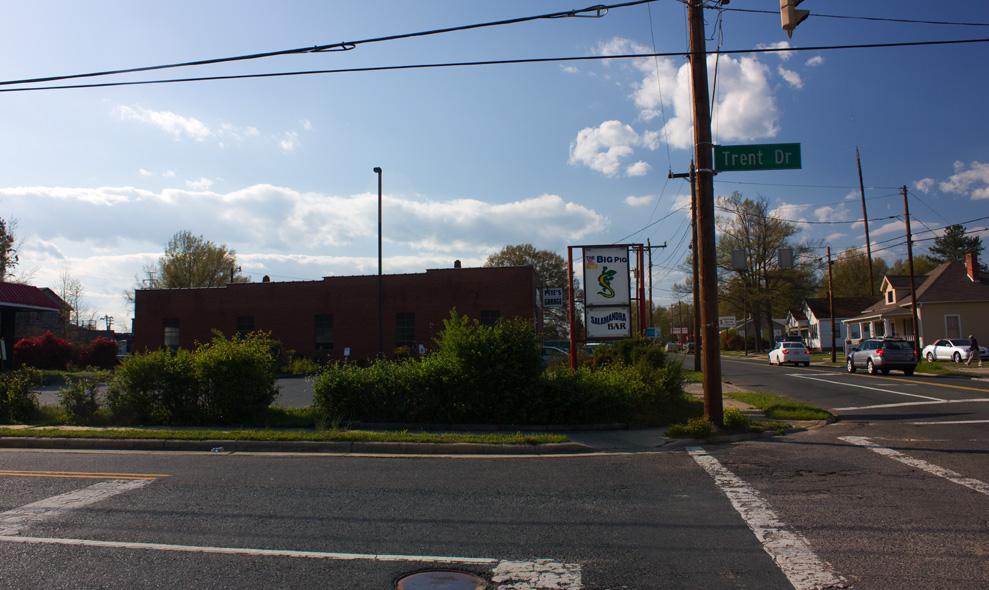 Looking west from Trent and Hillsborough, 04.15.09

Find this spot on a Google Map.


36.011759,-78.930631