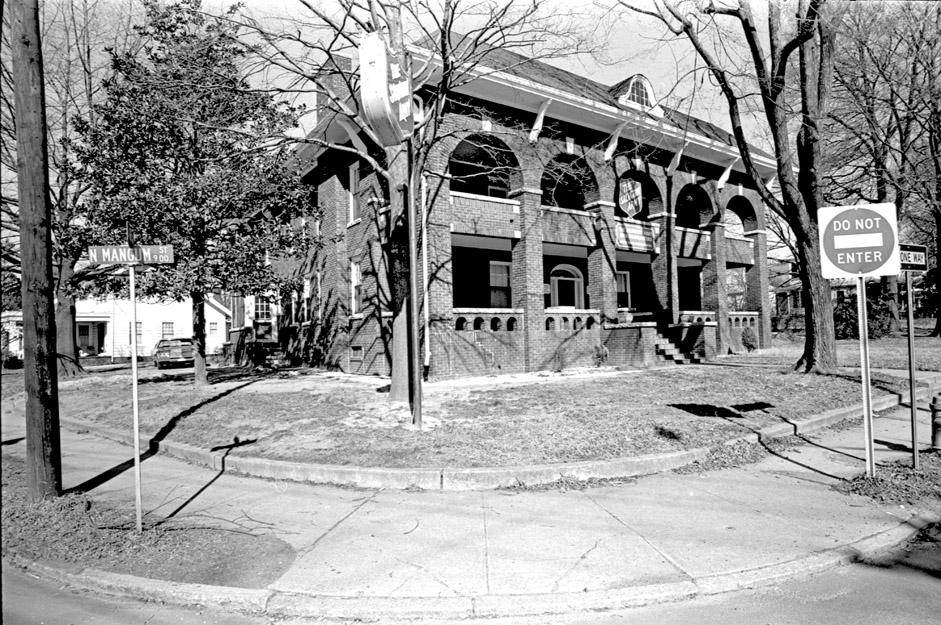 The Perry Building was another of several 1920s-era apartment buildings that accompanied the transition of the near neighborhoods to higher density development, and the shift of Mangum and Geer Streets to major transportation corridors.

An earlier 2-story frame structure stood on the northwest corner of N. Mangum and W. Geer.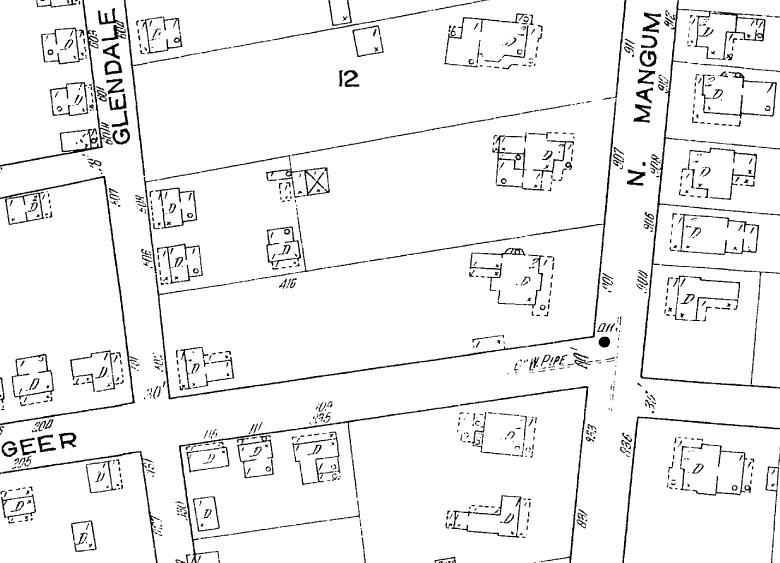 Mangum and Geer, 1913

It was torn down in 1928 and replaced with the Perry Building.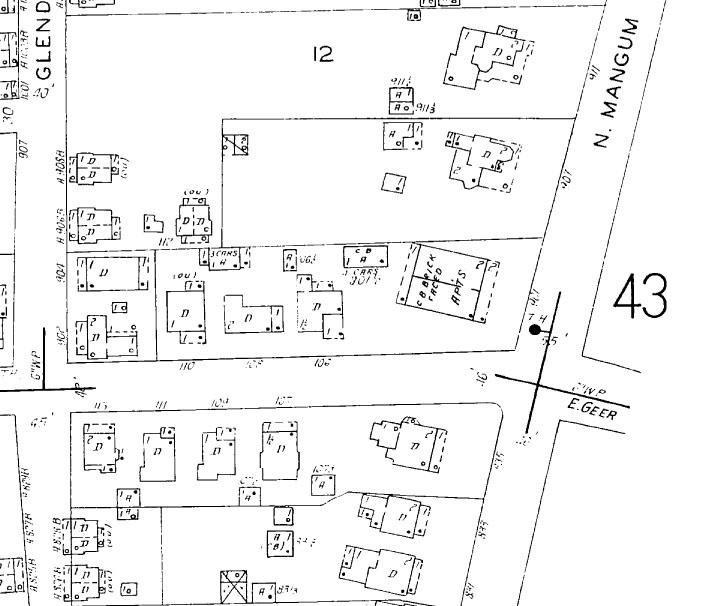 Mangum and Geer, 1937

Consisting of 4 apartments with front porch/balconies, the Perry building was, like the majority of the 1920s apartment buildings, brick construction with copious detailing - keystone arches, stone-topped arched rails, a single mission-style dormer (which I suspect lost its detailing at some point) and a large fanlight above the front entry.

Later in life, the Perry building evidently became a shelter or office for the
Salvation Army in Durham.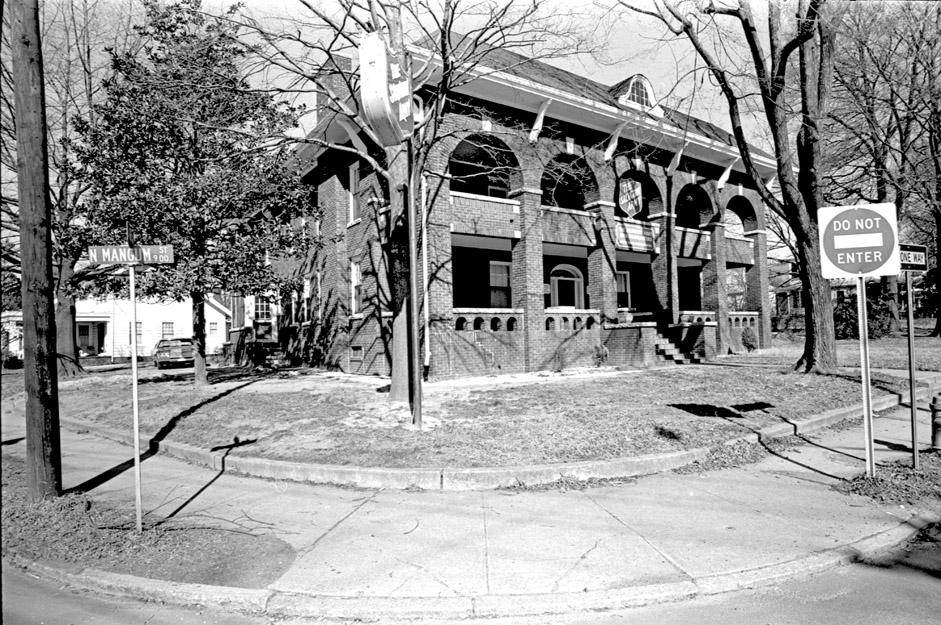 Perry Building inhabited by the Salvation Army.
(Courtesy Herald-Sun)

That organization moved to the former Durham Sun building in the late 1970s or early 1980s. It was converted to a 4-unit condominium building during the 1980s.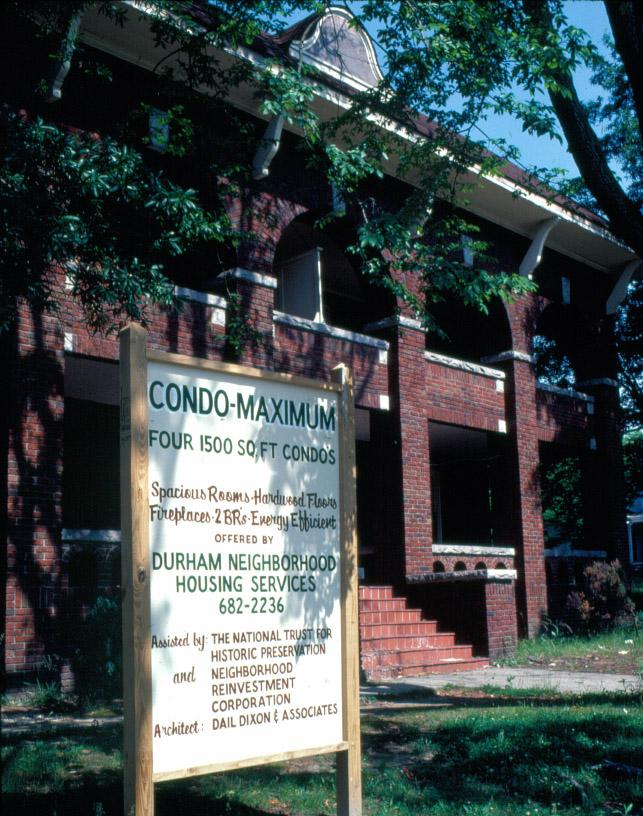 1984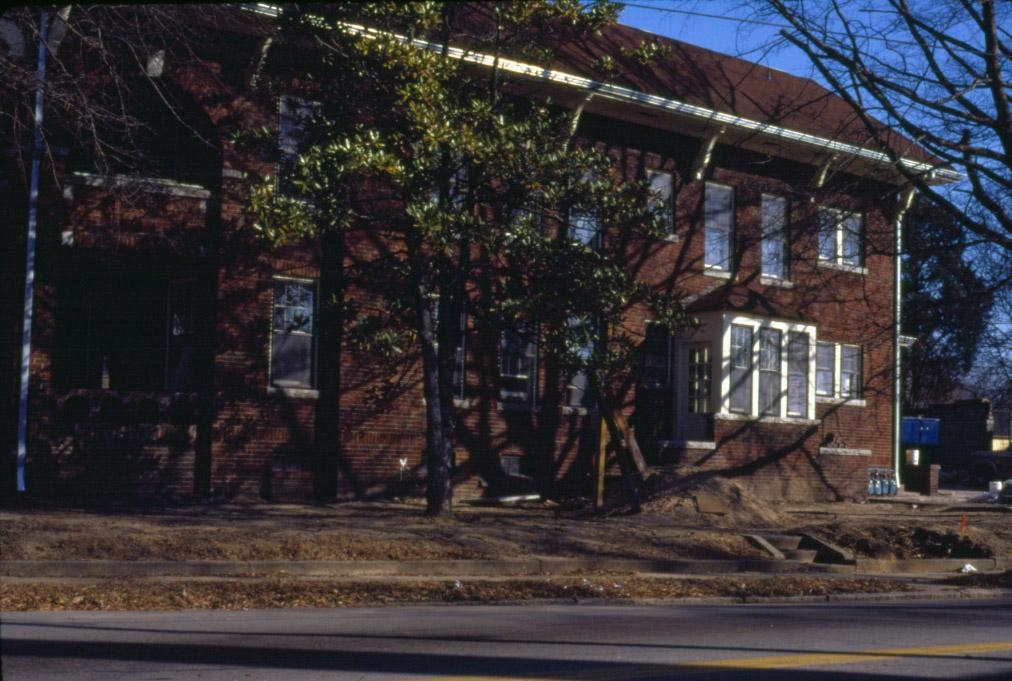 1984

1984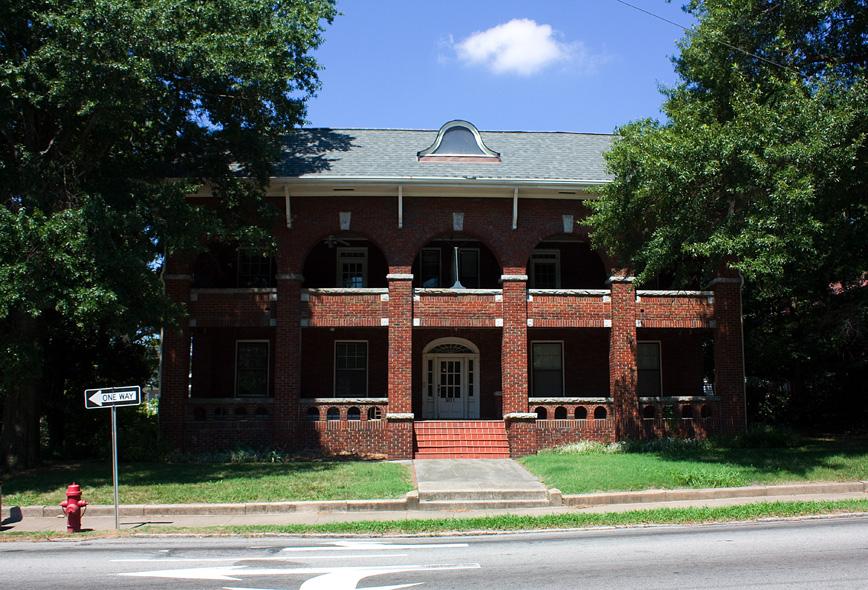 901 N. Mangum, 07.24.08