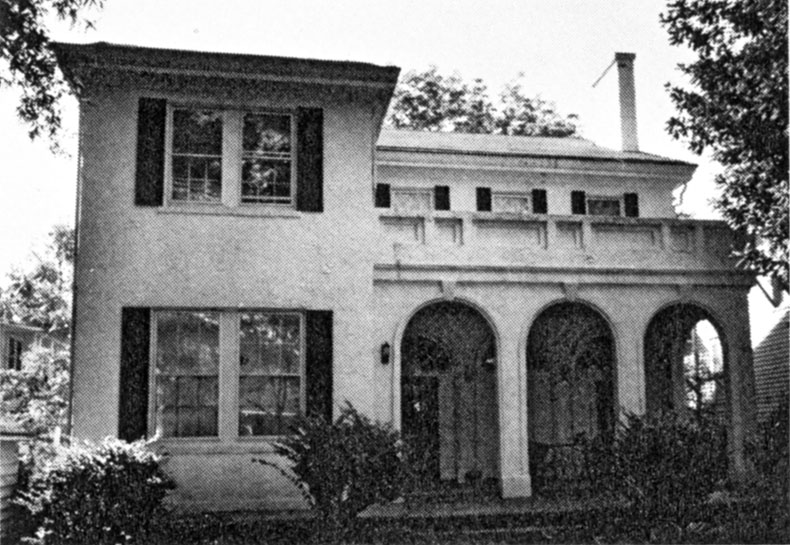 Nachamson House, 1980
The Nachamson House, another Renaissance Revival house on Minerva - though not as grand as the Kronheimer house, was built by another downtown Durham retailer. Eli and Jenny Nachamson moved to Durham from Kinston in the mid-1920s to start the United Dollar Stores Company on West Main St. They built the house on Minerva St. in 1928. Their daughter, Sara Nachamson Evans, married 'Mutt' Evans, and that couple assumed ownership of the store.

Nachamson House, 07.20.10
Find this spot on a Google Map.
36.004247,-78.90884