Year demolished
1970s-1985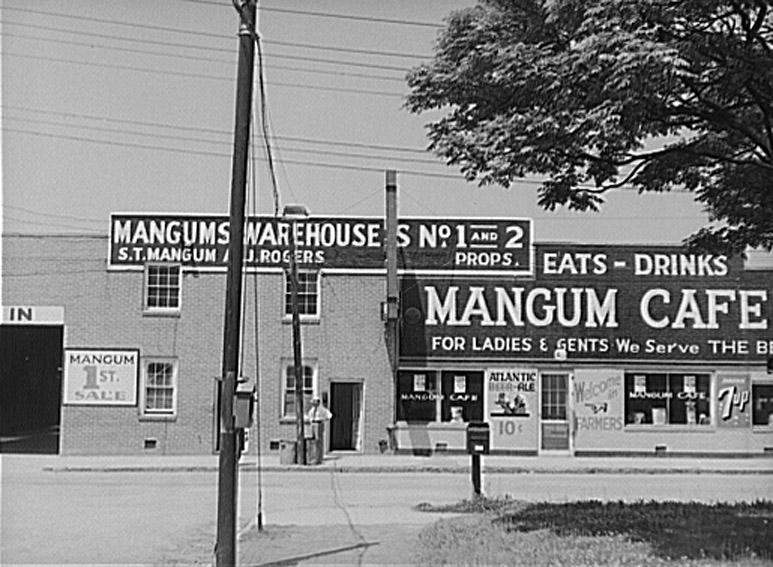 Mangum Warehouse, looking west from Broadway St., 1940.
(Courtesy Library of Congress)

The Mangum Warehouses (No.1 and No.2) were built between 1937 and 1940 on sloping terrain to the north of the earlier tobacco warehouses. The Rigsbee Ave. frontage was, prior to construction of the warehouse, residential.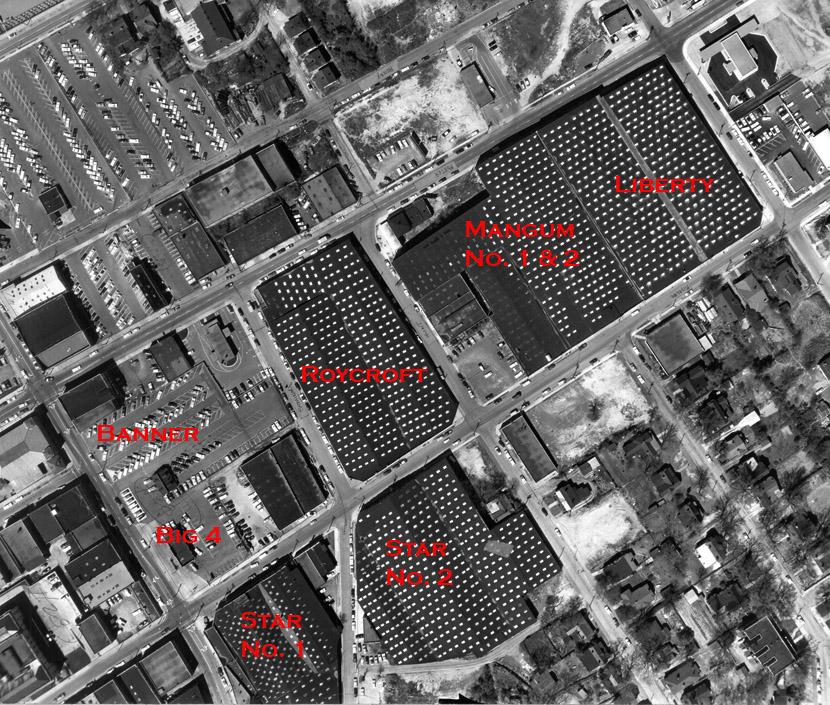 Warehouse district, 1959.
(Courtesy Durham County Library / North Carolina Collection)

Like the Liberty, the Mangum initially included a cafe, although by the 1960s, this had given way to one of several farmers' supply stores in the warehouse area.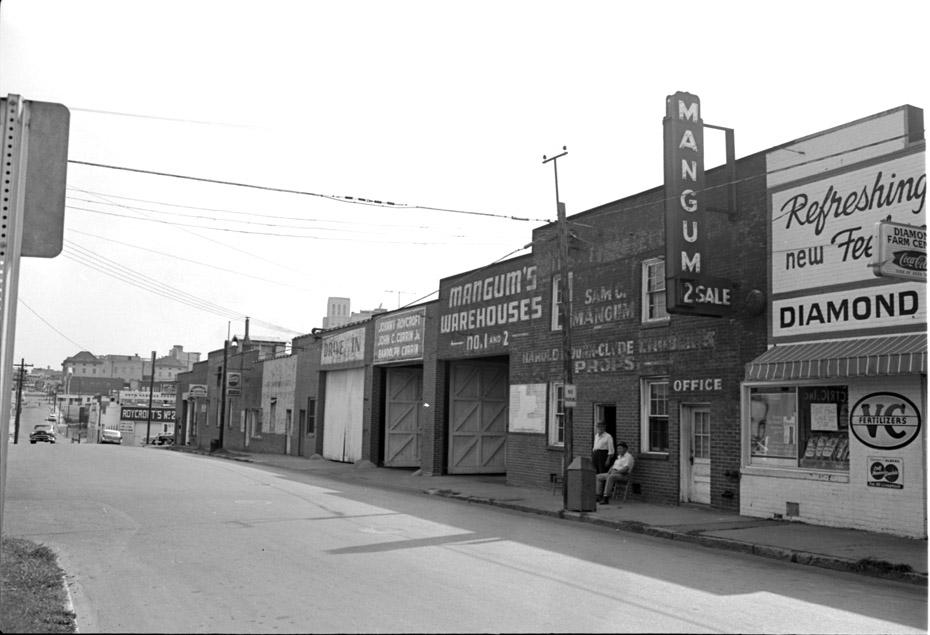 Looking southwest, 09.02.63.
(Courtesy The Herald-Sun Newspaper)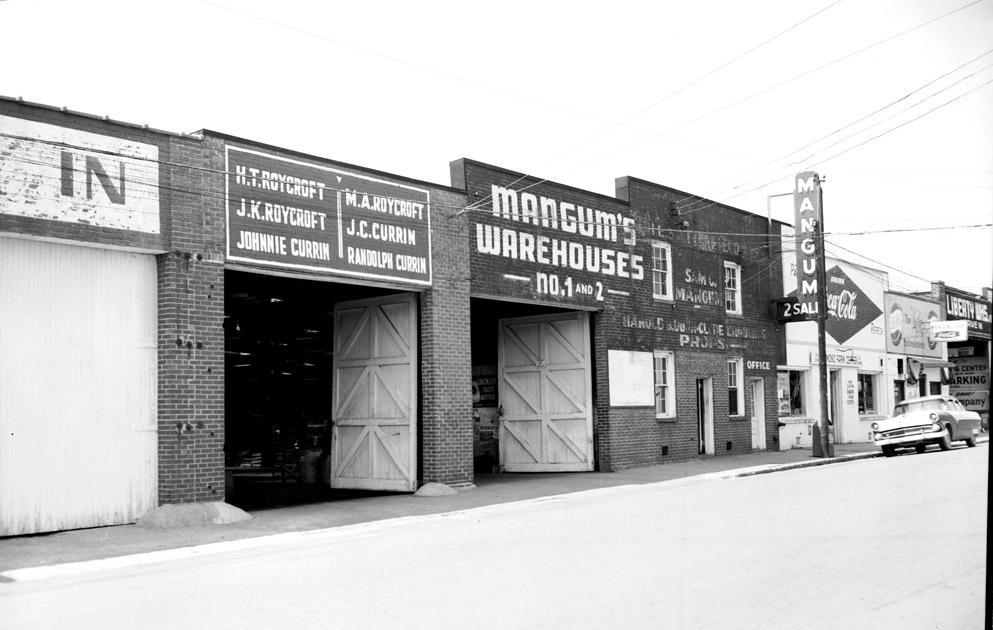 Looking northwest, 08.21.61
(Courtesy The Herald-Sun Newspaper)

The Mangum Warehouse had been torn down by the mid-1980s.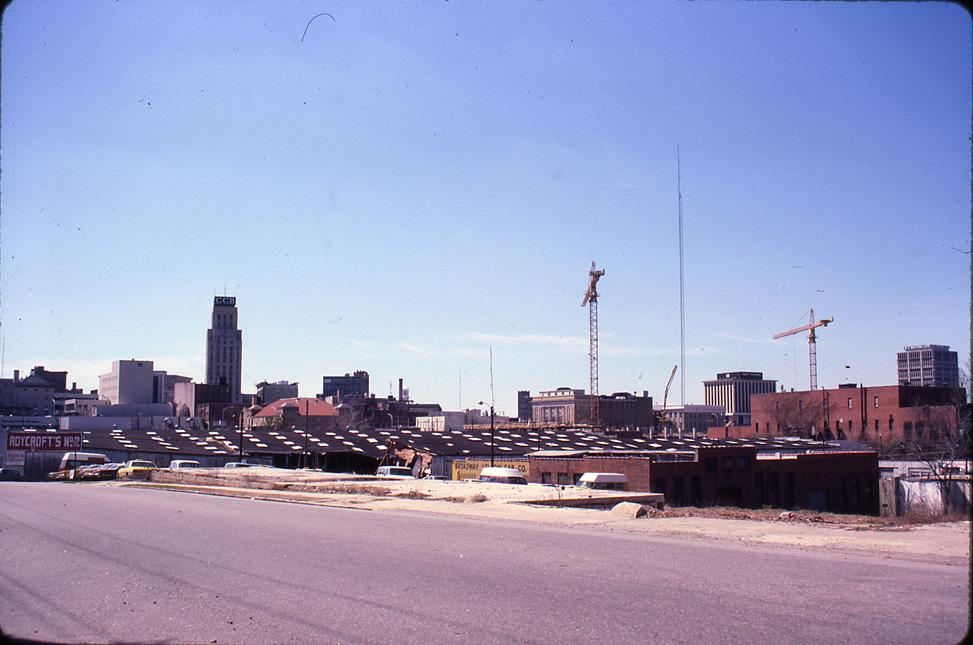 Looking southwest from Rigsbee Ave., 1987
(Courtesy Durham County Library / North Carolina Collection)

The land remained empty for ~20 years. By the mid-1990s, several volunteers had begun to conceive of the concept of Durham Central Park, which would utilize the former site of the Mangum Warehouse, as well as vacant land to the west of Foster St. to create an urban park.

From a perusal of their master plan, it appears that there is significant work yet to be done on the former Mangum site, particularly near Rigsbee Ave. It presents a pleasant lawn at this point with the bridge and open portion of the creek at the lower end of the slope as a distinctive feature. I personally keep hoping for some piece of additional definition that will help make it feel more park-ish to me, but the urban green is a nice addition to downtown.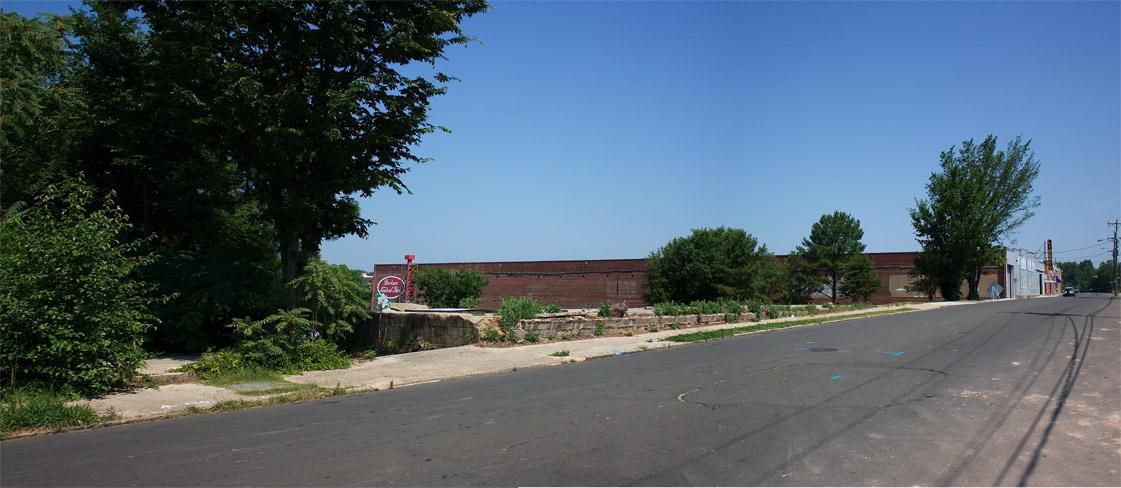 Former Mangum Warehouse site, looking northwest from Rigsbee Ave., 06.07.08.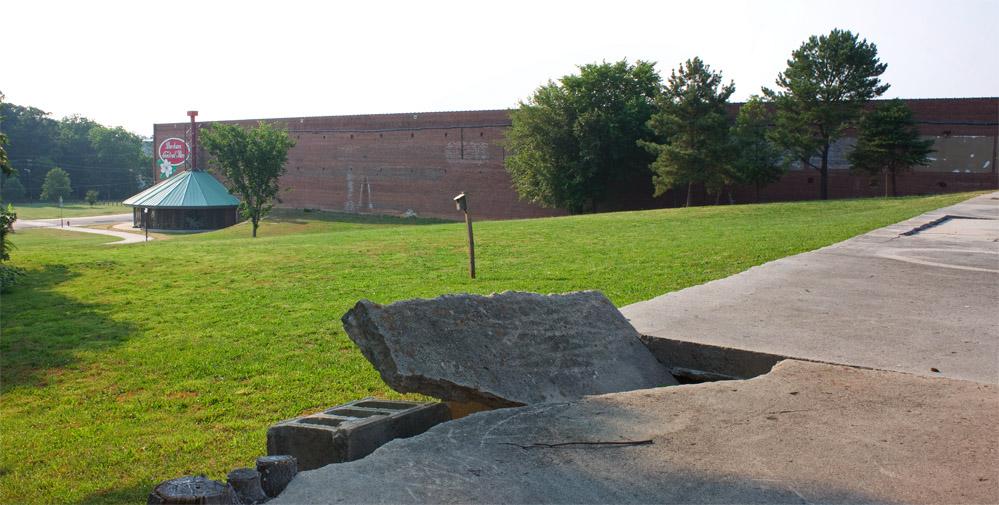 Former Mangum Warehouse Site / Central Park lawn and pavilion, looking northwest, 06.08.08. Hard to completely understand, looking at this grade, how the warehouse might have been configured on the interior.


36.000638 -78.900716