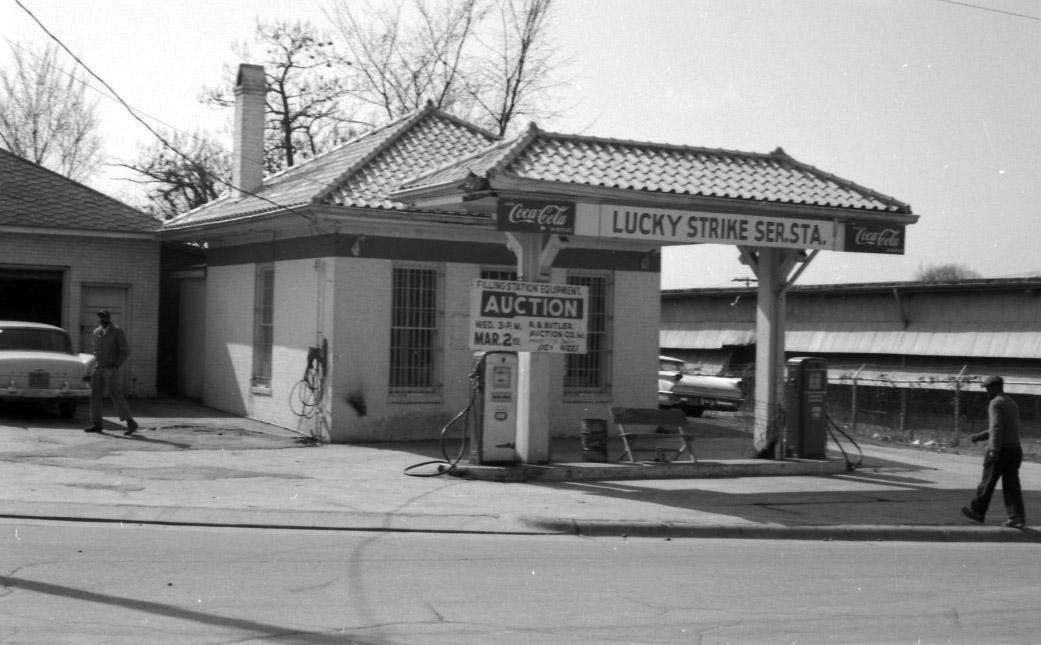 Lucky Strike Service Station, 1966 (the back of the tobacco warehouses at 207 Morehead are visible at right)
First listed in city directories in 1932, this filling and service station operated for roughly 35 years where Blackwell Street ended at Morehead Avenue, across from the southeastern corner of the American Tobacco factory complex.
The first proprietor is given as Frank Cook, though the spelling usually given his successor, Joseph - likely a family member - was consistently Cooke. The Cookes operated the station under their family name until the aftermath of World War Two, when it passed to other ownership - first as Morehead Avenue Filling Station, then as Lucky Strike (a name befitting its location next to the production lines for the eponymous cigarettes).
From around 1950 into the 1960s, Lucky Strike Service Station was run by Henry E. McGhee and associates, before it was eventually cleared from the path of the Durham Freeway.