The geography of southwest Durham in the area of Duke Forest and the southwest portion of Duke's west campus has changed considerably since the early, despite its relatively 'undisturbed' appearance due to large scale ownership by Duke. Although Duke Forest (the forest, not the neighborhood) is a wooded area with some occasional incursions by the back of a subdivision, it was a sparsely settled and farmed rural area in the early 20th century, punctuated by rural housing at regular intervals.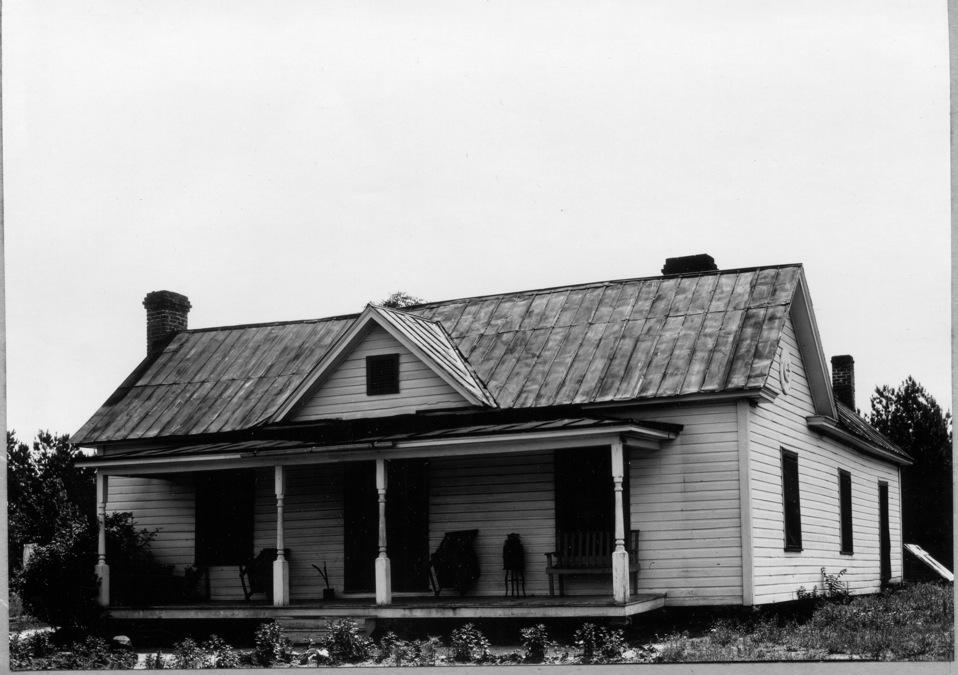 JT Burroughs Place - First house along Forest Road b/t old Rigsbee and Cornwallis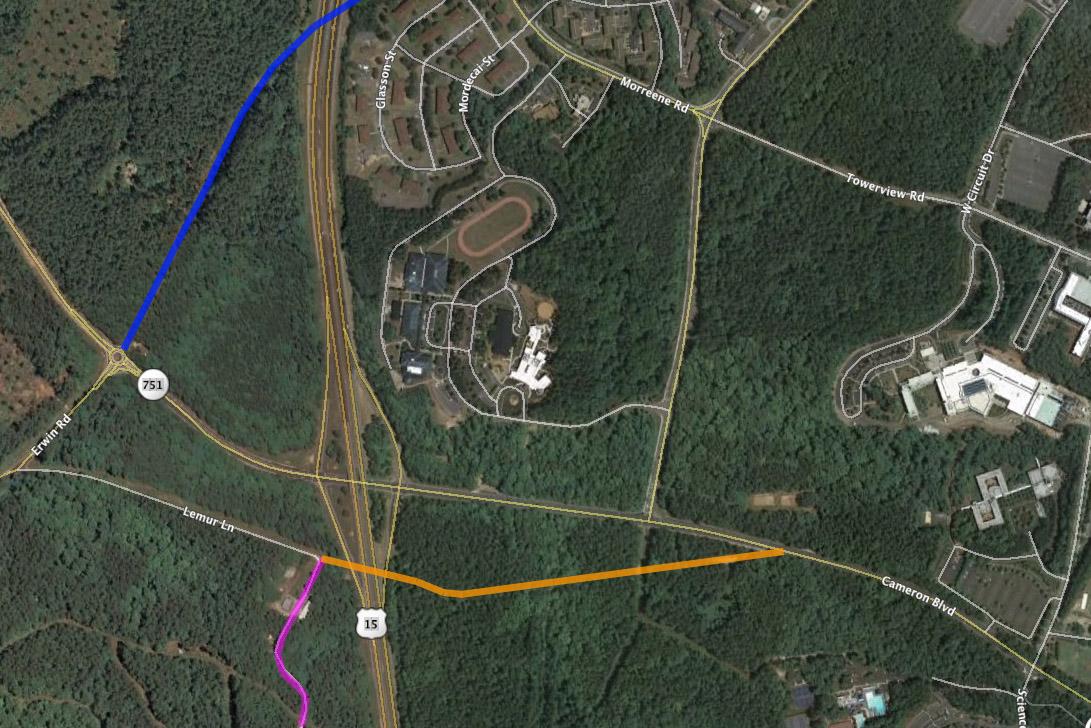 The orange is the path of Rigsbee from 751 to its intersection with the former Forest Road, highlighted in pink. The former continuation of Rigsbee is now called "Lemur Lane", as is the former Forest Road leading south to Cornwallis. Part of the former path of Erwin Road is shown in blue. After the 15-501 bypass was built in the 1950s, Rigsbee Road was severed. Extensively catalogued by Duke Forest management in the 1930s, many of the houses along Rigsbee and Forest were lost - I don't know whether there was a program of demolition after Duke acquired the land.