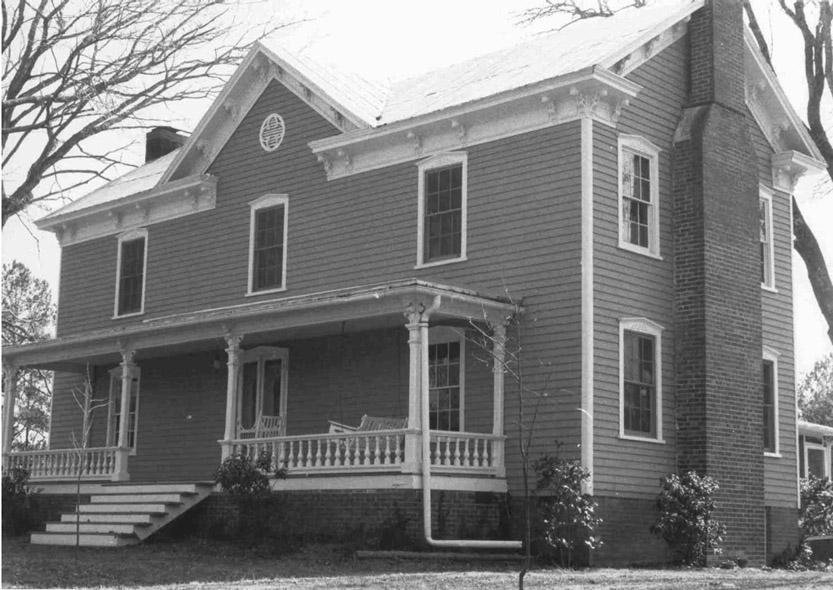 Joseph Holloway House - late 1980s.

Per the Durham County Historic Inventory:

In the middle 1880's, Joseph A. Holloway married Agnes Mozelle Hicks and built an impressive two-story Triple-A I-house on the foundations of an earlier Morgan family dwelling that had burned. The Holloways utilized a wealth of Italianate architectural details that distinguish their house from plainer Durham County farmhouses of the same period and are similar to those found on the Cleveland Bragg House nearby. Notable decorative elements include paired eave brackets, a paneled frieze board, a double-leaf entry door with rounded glazed panels, pedimented door and window surrounds with decorative appliqués, ornate porch columns, and a porch balustrade with turned spindles. An ell at the rear of the house was extended to join a kitchen with the main block in the early twentieth century .

Redwood Road bisects the Holloway farmstead separating the house, two frame storage buildings, and a chicken house, from a barn and a one-room gable-front store on the other side of the road. The Holloways' grandson, Harold Holloway, reports that the store was a small family venture operated from the end of the nineteenth century until 1938. Morgan and Holloway family cemeteries, southeast of the house, are protected by nineteenth-century cast-iron fences. The Morgan graves are not marked, and the earliest marker in the Holloway cemetery is for William Alexander Holloway, son of Joseph and M. A. Holloway, who died in 1892.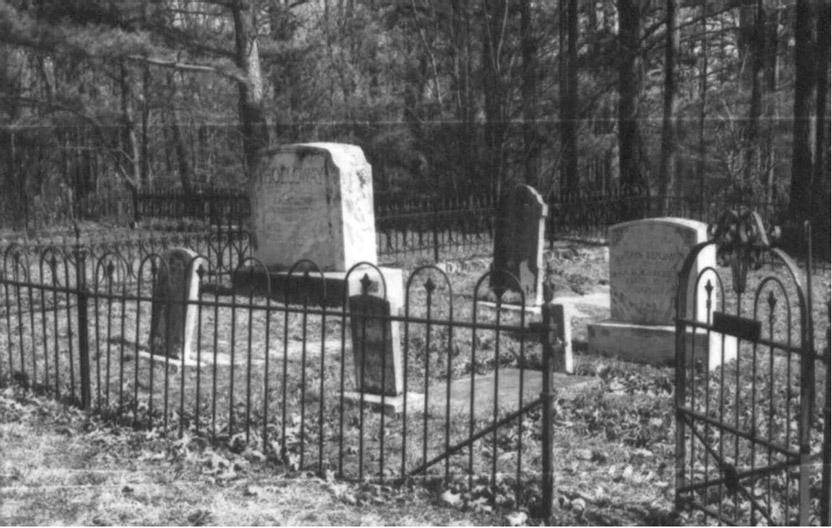 Joseph Holloway house - graveyard, late 1980s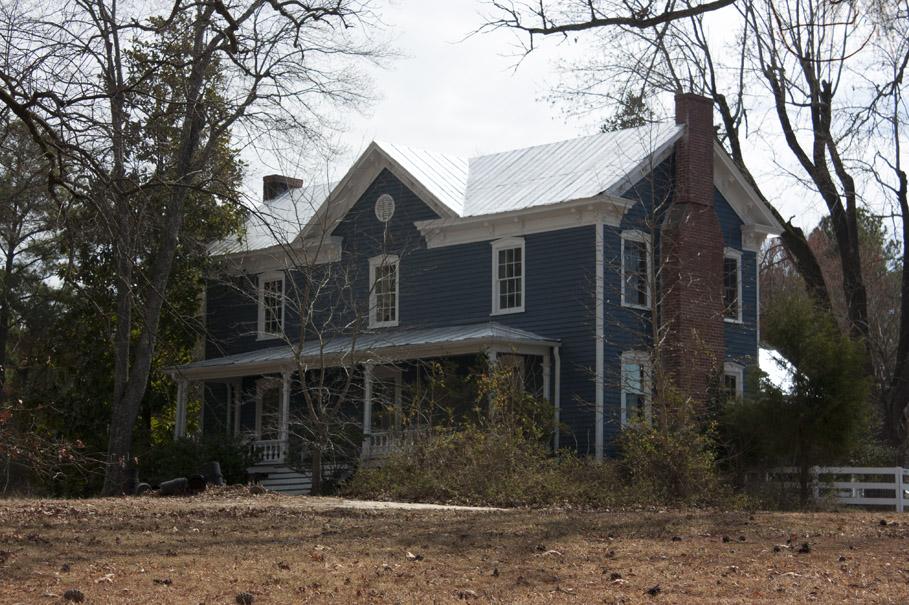 Joseph Holloway house, 02.23.11

Find this spot on a Google Map.

36.046445,-78.771404