As downtown's beloved Jo and Joe's closed this weekend, it seems fitting to recall a previous lost love - the Ivy Room.

The building at 1000 West Main Street was built in the 1930s and originally occupied by "The Goody Shop" (in the eastern portion) and "Pender's Stores" - a grocery - in the western portion.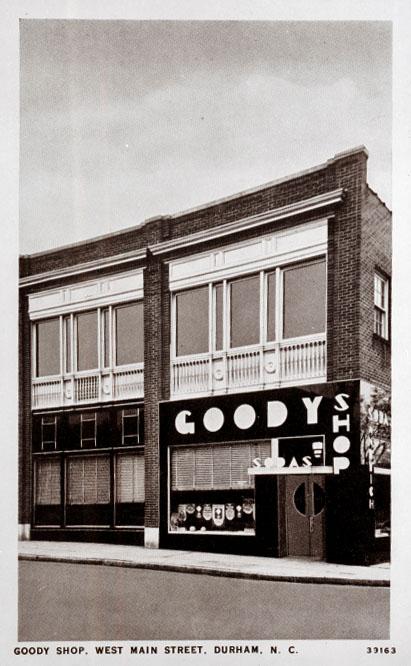 Looking northwest, ~1940
(North Carolina State Archives)

However, from sometime in the 1940s, the middle portion of the building, and later the eastern portion, was occupied by The Ivy Room.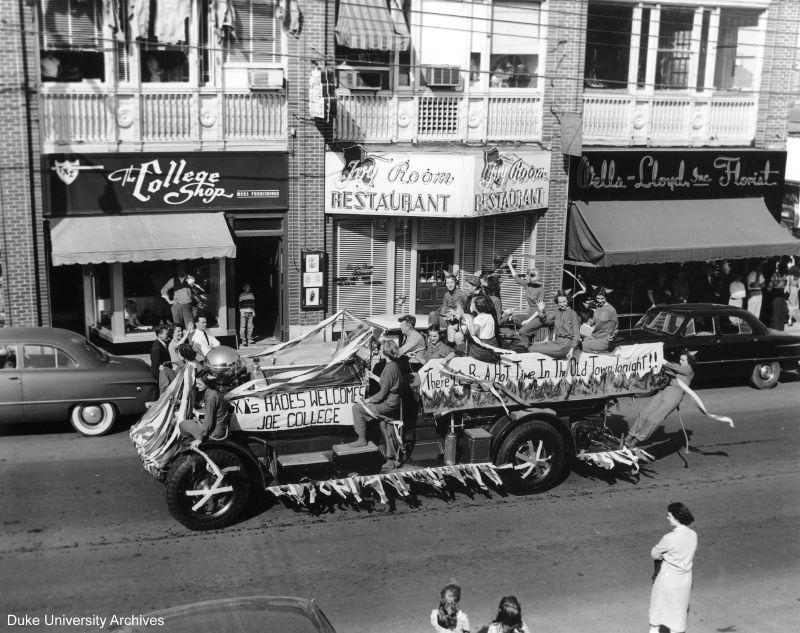 Looking north, 1962
(Courtesy Duke Archives)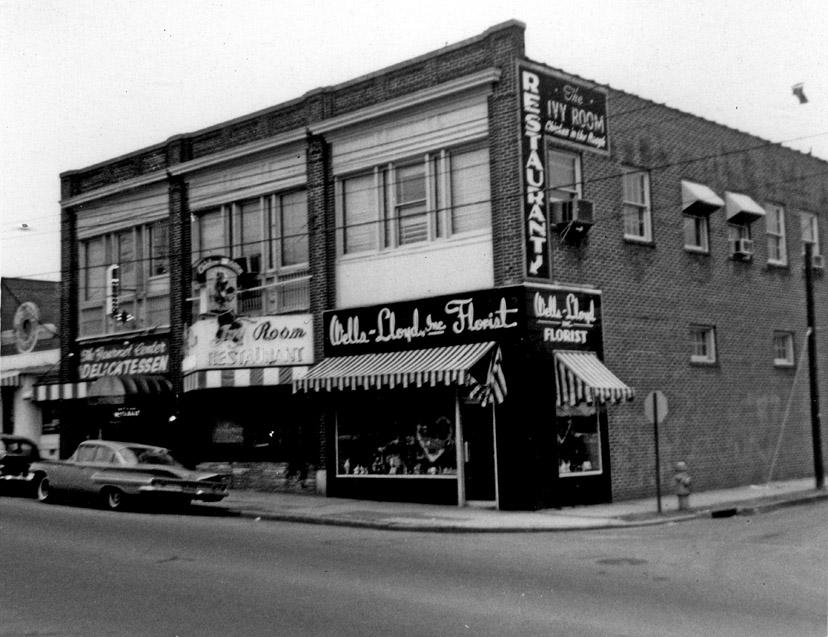 Ivy Room, February 1966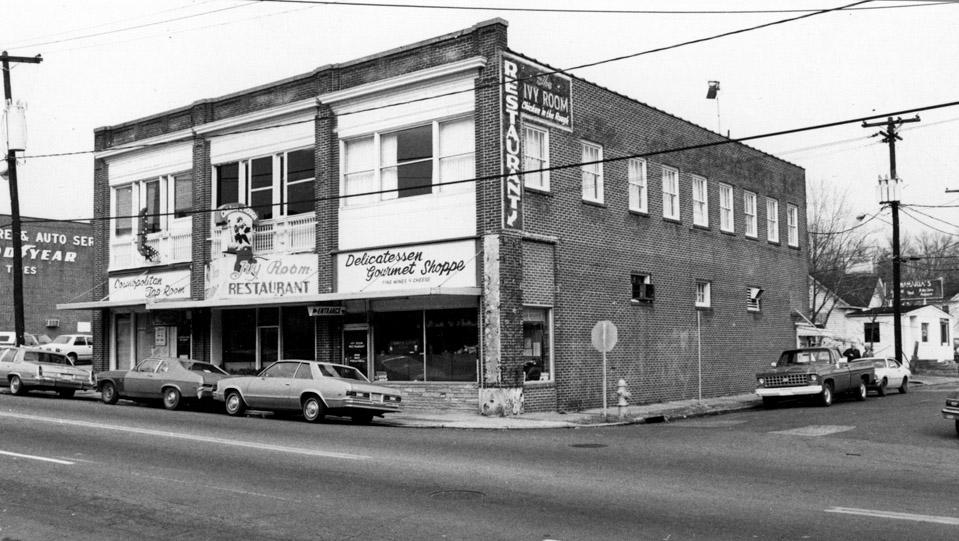 Ivy Room, 1980, with the "Cosmo Room" upstairs.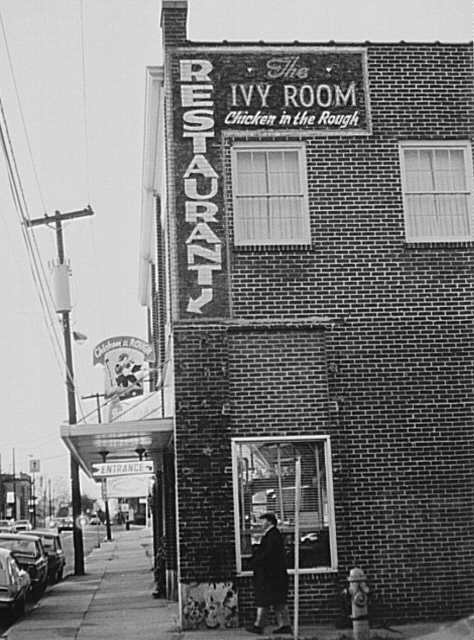 Ivy Room, 1983
(Courtesy Duke Archives)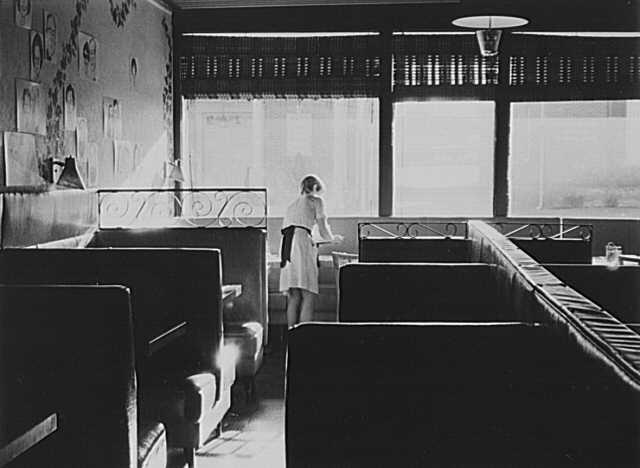 (Courtesy Duke Archives)


I believe that the Ivy Room closed on May 19, 1985.
March 1986, after closing. (Erik Donald France, from https://eriklerouge.blogspot.com/2009/12/in-search-of-lost-time.html)
For a number of years, the eastern portion housed a Pizza Hut delivery business (thus the red awnings.) The building has sat vacant for quite a few years now, serving as the demarcation between the Life (Brightleaf) and Death (funeral homes and vacancies) portions of West Main.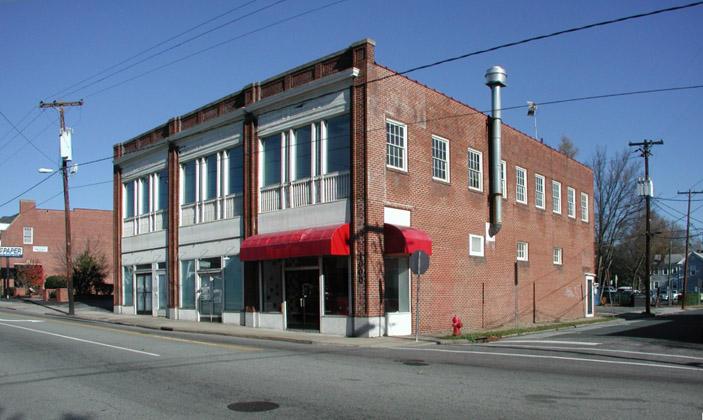 1000 W. Main, 2006 (G. Kueber)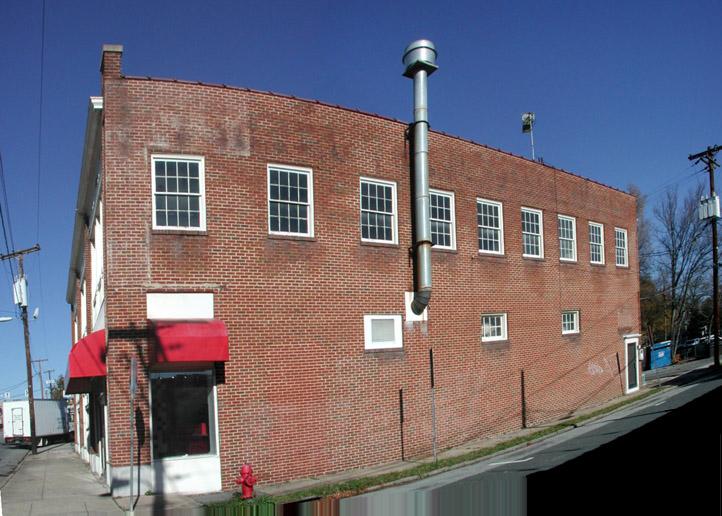 1000 W Main, 2006 - the shadow of the painted sign on the side facade is still visible. (G. Kueber)

I never knew the Ivy Room - it closed just a few years before I first came to Durham. But from what I've heard/read, it had an ability, much like Jo and Joe's, to appeal to many different people - the longtime staff took a personal interest in those who came in, and it cultivated a devoted group of regulars.

Update: January 2008

This building was purchased in 2007, gutted, and renovated - it appears to be for lease for the first time in a very long while.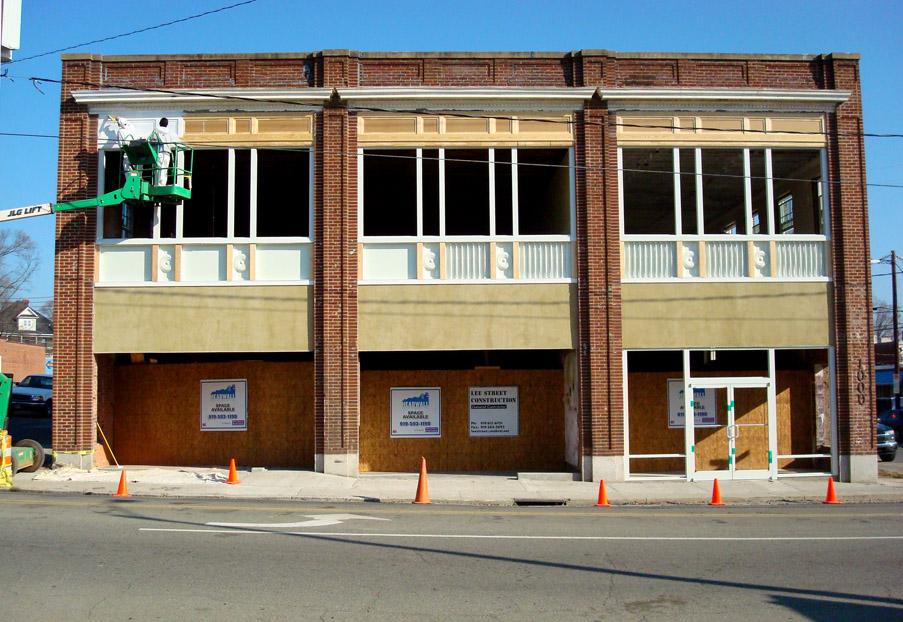 December 12, 2007.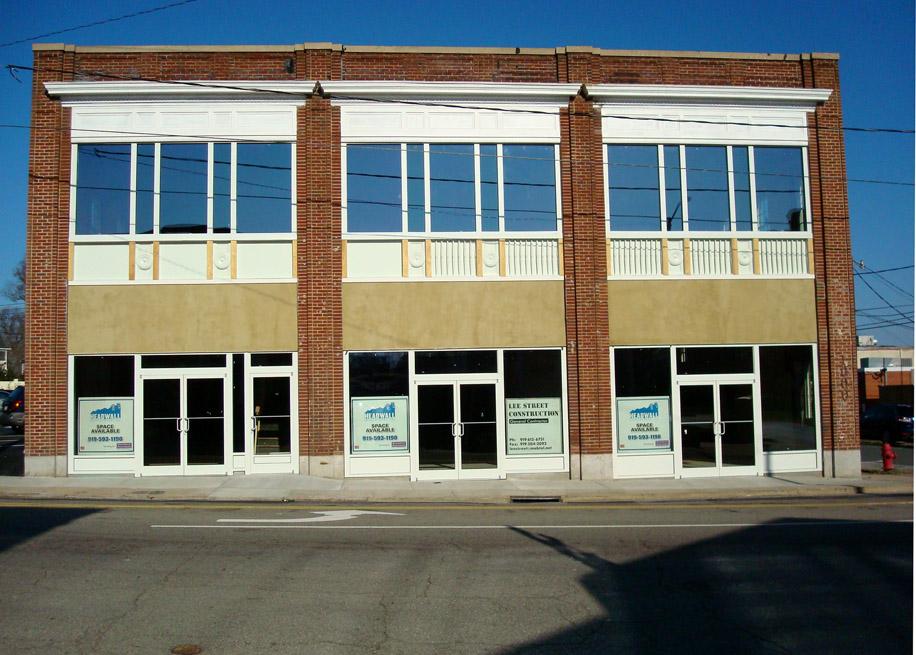 January, 2008.