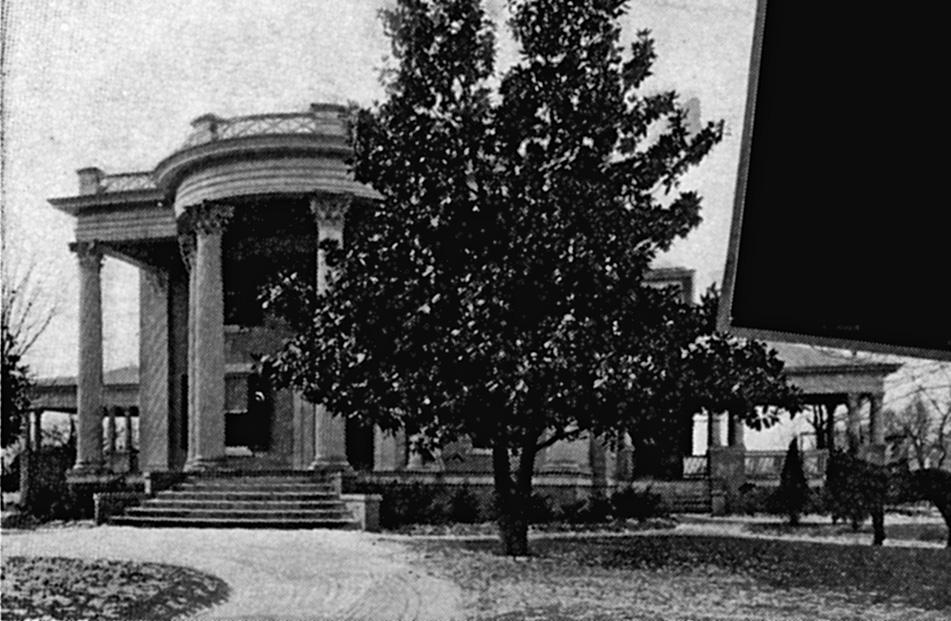 Hillcrest, 1926.

William A. Erwin came to Durham in 1892 from Burke County where he had grown up on the family plantation of Bellevue near Morganton as part of the Holt textile family. He was recruited from the EM Holt Plaid Mills in Burlington, where he had been secretary-treasurer for 10 years by BN Duke and George Watts to run their new cotton mill venture. The story goes that Watts and Duke allowed the mill to be named after Erwin such that his name would be associated with its success or failure. Thus the Erwin Cotton Mills was born.

Erwin's residence upon his arrival in Durham is unclear. By 1902, he was living on Blacknall St., i.e. Alexander Avenue, but is often the case with early city directories, the address is not noted. But yes, William Erwin lived on Central Campus.

Erwin set out from the start to build a self-contained/sufficient community in West Durham, a community over which he kept a very watchful eye as landlord, employer, and neighbor. Oral histories recount stories of Erwin riding his bicycle around the neighborhood, keeping an eye on people and places. Others tell stories of playing at Erwin's house with his daughter, enjoying the masssive scuppernong vine in the backyard. Erwin was, per multiple histories, a charming, congenial personality in the neighborhood - seemingly possessed of a comprehensive memory of people's names, and referred to affectionately as 'Pa' Erwin. (Although some may have underlain this with an edge, given Erwin's need to control affairs in West Durham.)

Erwin was the last of the elite group (including his brother Jessie Harper Erwin and brother-in-law EK Powe) to move to West Pettigrew St., constructing his neoclassical house in 1907, which he named Hillcrest.

Erwin was a "devout Episcopalian" per Robert Durden, and taught Sunday School for many years on the second floor of the company store after helping establish the Episcopal parish in West Durham in 1894. In 1908 , he donated the funds for the construction of St. Joseph's Episcopal Church at 8th and West Main St.

Erwin died of cancer in 1932.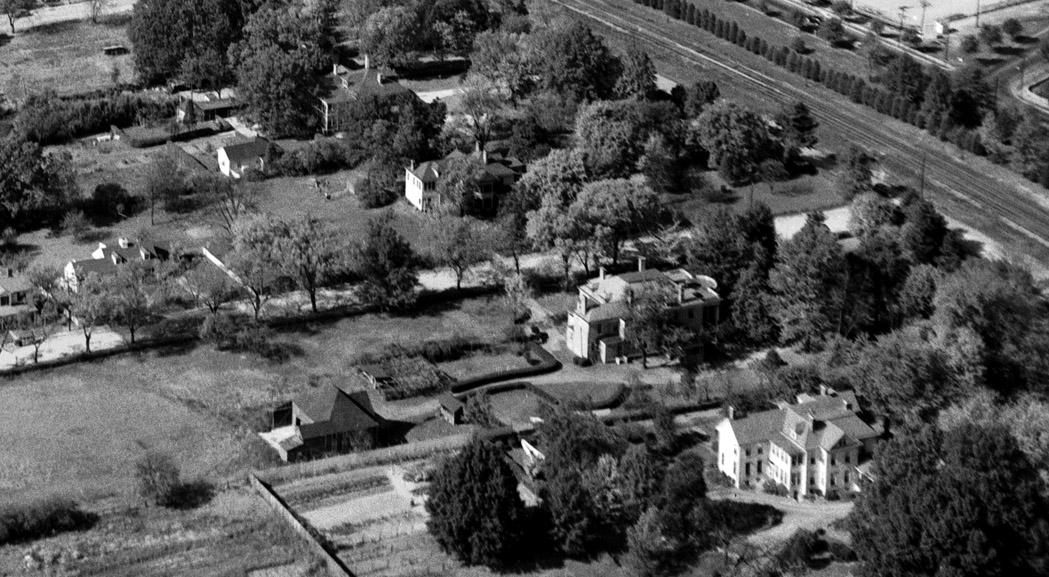 Looking northwest at the side and rear of Hillcrest, ~1950
(Courtesy Herald-Sun)

In 1951, the house was transformed into a nursing home, which also went by the name Hillcrest. Modern annex buildings were constructed to the west and south of the former Erwin mansion.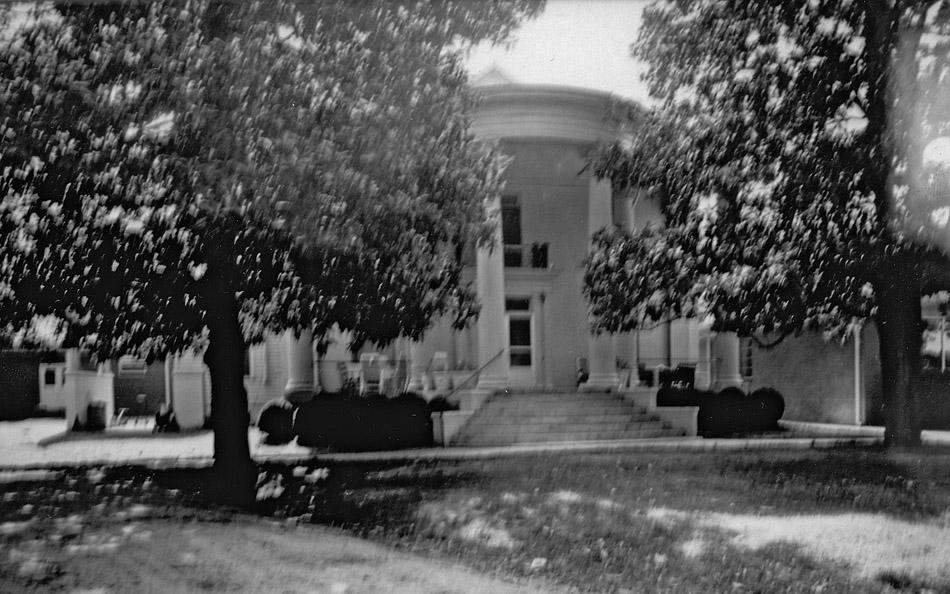 Hillcrest Nursing Home, 1960s
(Courtesy John Schelp)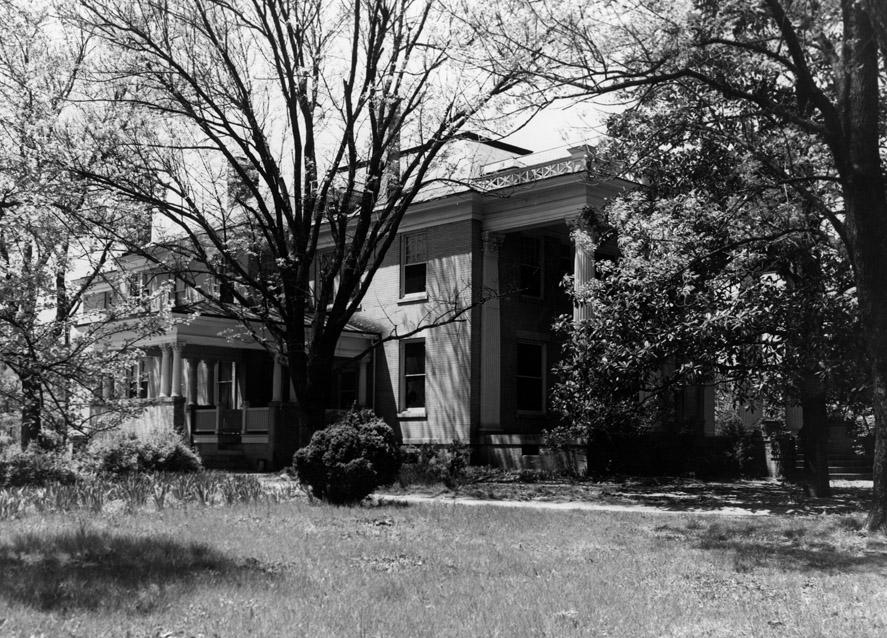 Looking southwest, 1960s

In 1975, the nursing home tore down the former Erwin home to expand its facility with a single-story complex. Now named Hillcrest Convalescent Center, it remains in business at the same location.



Hillcrest Facility, 04.24.09

It's unfortunate that this sprawling complex couldn't manage to retain the original Hillcrest home. I can understand that it wouldn't support all of the necessary facilities for modern nursing facility, but it would certainly imbue the place with more character if the entry to the modern wings was been through the original Erwin homeplace.

Find this spot on a Google Map.


36.00474,-78.919424