HENRY ALLEY - 400 BLOCK
Built in
1890-1910
/ Modified in
1950-1955
/ Demolished in
1968
Comments
Built in
1890-1910
/ Modified in
1950-1955
/ Demolished in
1968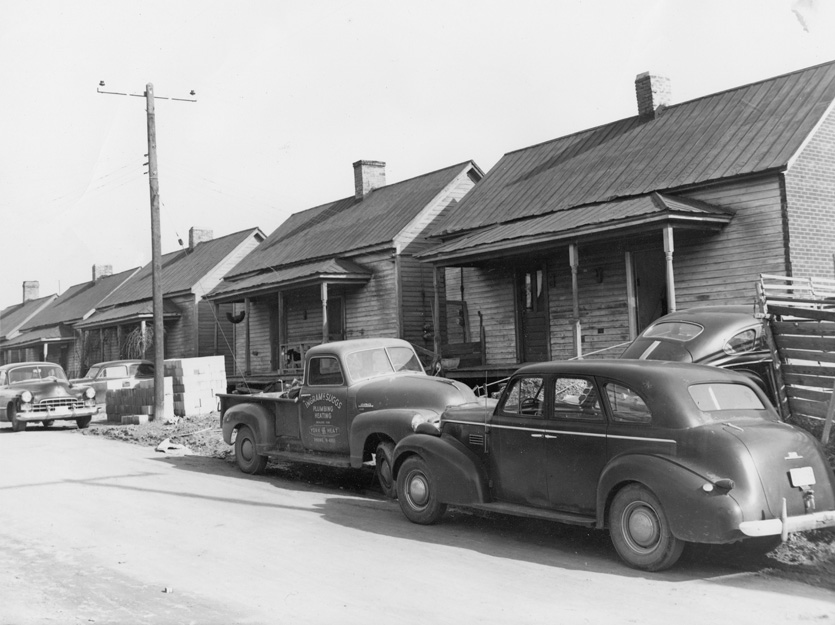 East side of the 400 block of Henry Alley, 1950s.
(Courtesy Durham County Library / North Carolina Collection)
There is nothing particularly exciting about the 400 block of Henry Alley - I've struggled a bit with how to present, or if to present, the mass of small dwellings that once existed in Hayti, now destroyed. This block is relatively typical of most of the houses in Hayti - there was certainly worse than this, and, as I've shown previously, better. What makes this at least somewhat different is an apparent early attempt to 'fix up' this block. I found these loose photos, above and below, unmarked, in a pile that the county was donating to the library. It appears that it documents before and after - mostly the application of brick to the exterior walls. I don't know if any other improvements were made to the houses.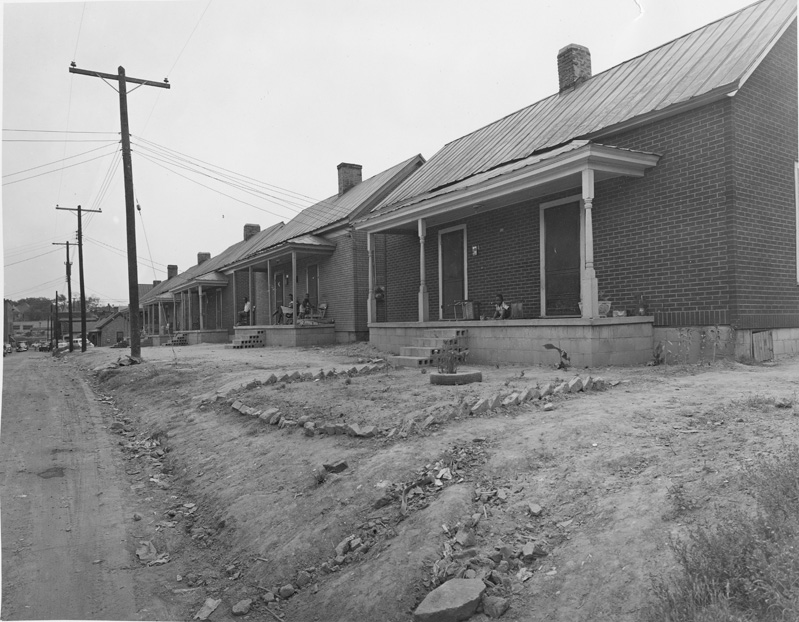 East side of the 400 block of Henry Alley, 1950s.
(Courtesy Durham County Library / North Carolina Collection)
These houses, along with all of the other buildings around, were taken and razed through the urban renewal program. This space is now occupied by the Durham Freeway.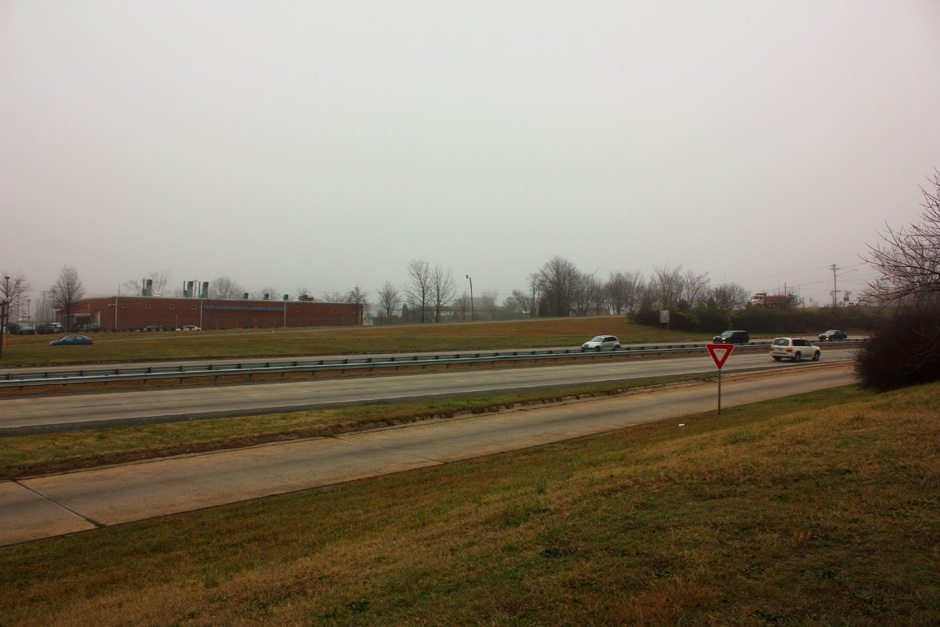 Site of the 400 block of Henry Alley, looking north 12.18.08.
Find this spot on a Google Map.
35.988373 -78.898255