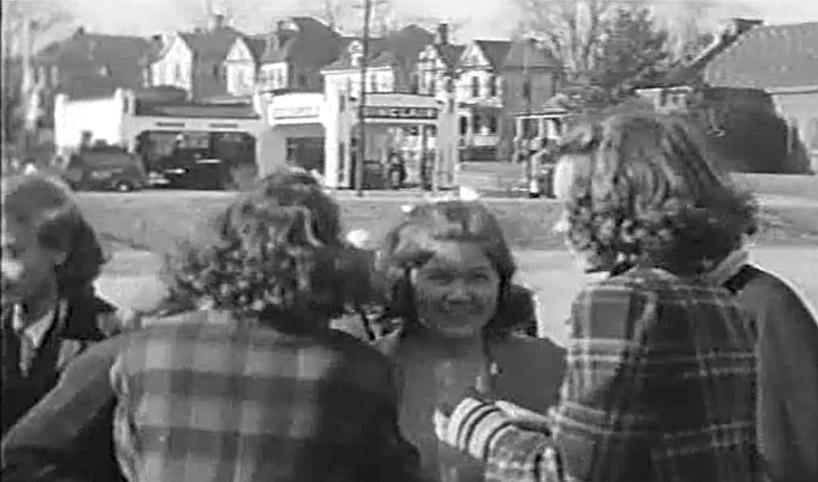 (Still frame from H. Lee Waters' 1940 film of Durham)
(Courtesy Durham County Library / North Carolina Collection)

The Pate-Williams service station was built in the late 1930s on the southwest corner of Lamond Ave. and N. Gregson St. By 1950. the station was known as Godwin Sinclair.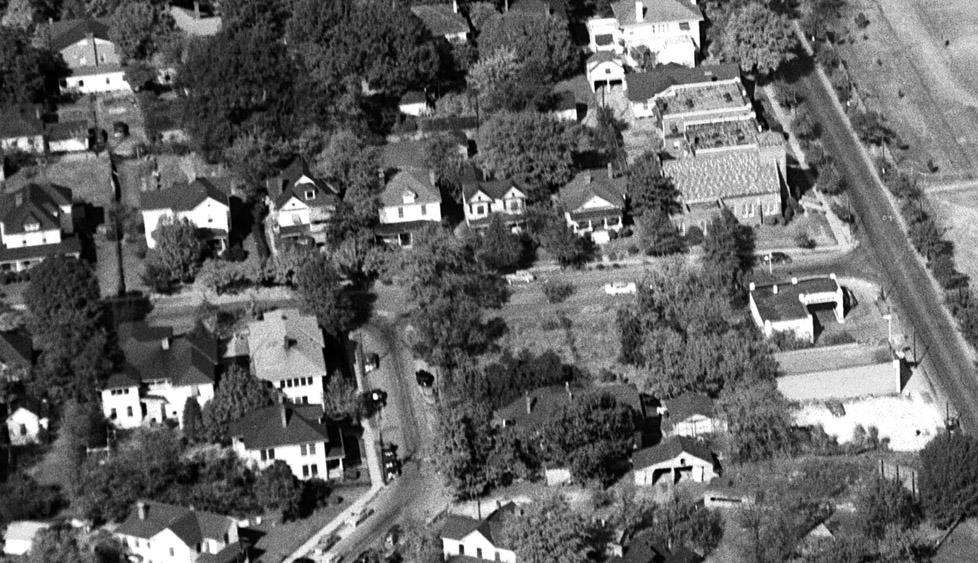 (Courtesy The Herald-Sun Newspaper)

By 1960, it was known as Stephenson's Service Center.

Currently, there is a multitenant building on the site - I don't know whether the building is new or a partial incorporation of the old service station.




Looking southwest, Lamond and N. Gregson, 2007.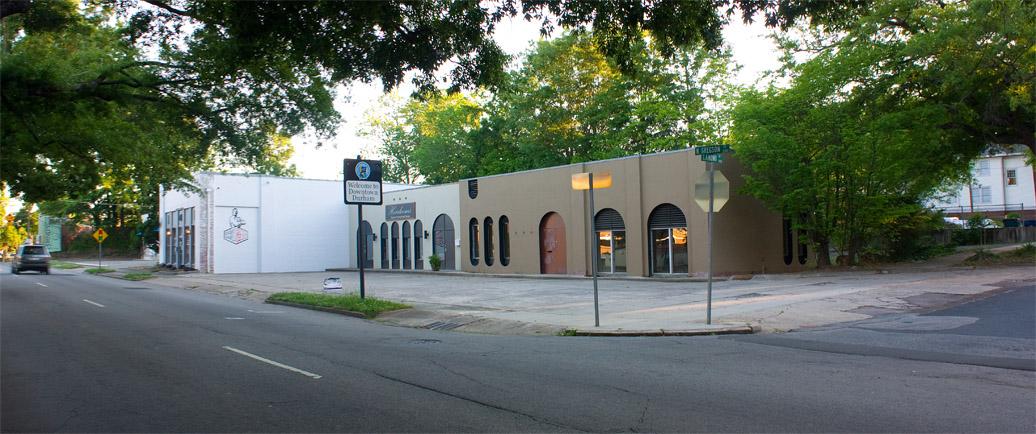 Looking southwest, Lamond and N. Gregson, 05.04.10

Find this spot on a Google Map.

36.002103,-78.908493