The Durham Fire Drill Tower was constructed in May 1926, designed by Durham architects Atwood and Nash, who likely also designed the adjacent Durham City Garage. The name makes the use rather evident, but the 61 foot tall tower provided a practice facility for Durham firefighters. It included a standpipe system, smoke room, safety net, and platforms.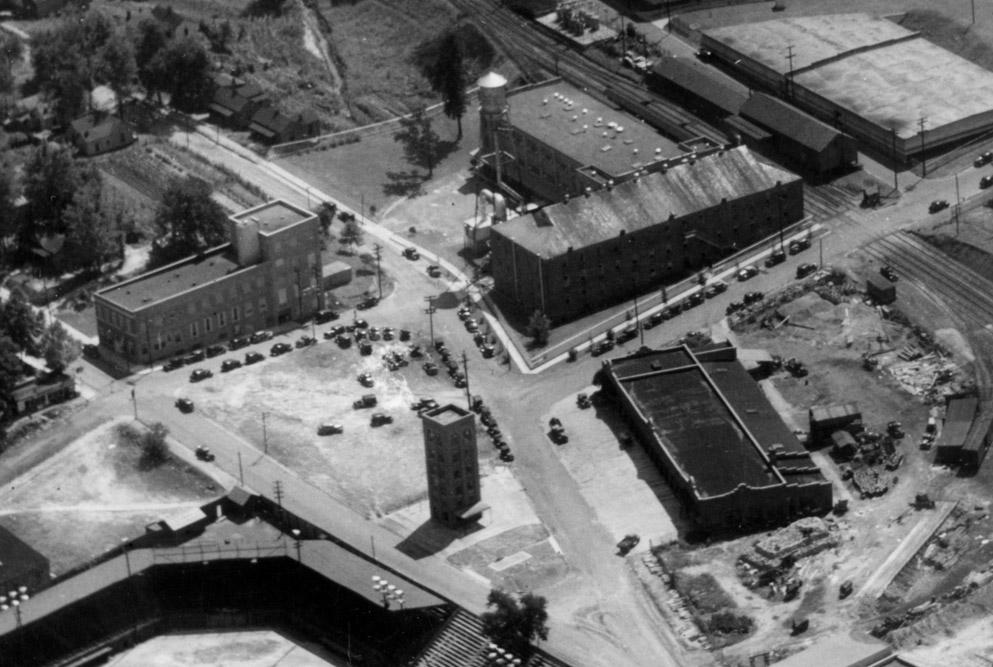 (Courtesy Duke Rare Book and Manuscript Collection)

As you can note from the picture above, the fire tower originally lived on its own island between Washington St. and Morris St., with ample space around it for other drill activities or impromptu parking.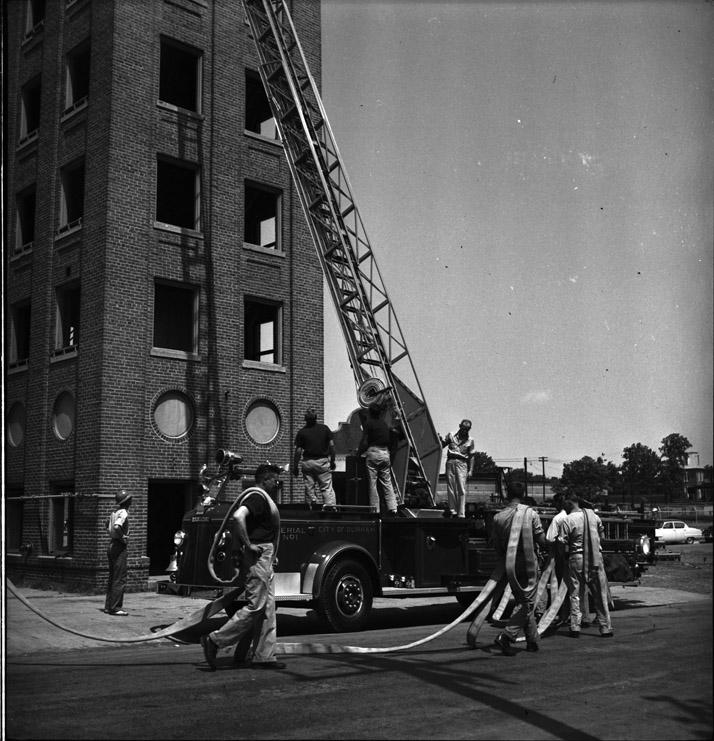 Firemen at drill tower, 05.31.56
(Courtesy The Herald-Sun Newspaper)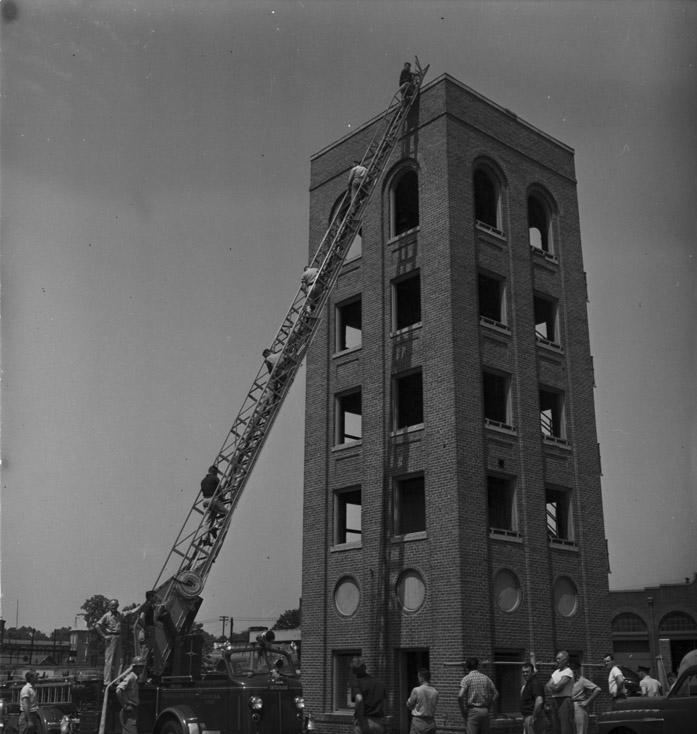 Firemen at drill tower, 05.31.56
(Courtesy The Herald-Sun Newspaper)

In 1963, the roads were realigned and the portion of Washington St. separating the tower from the City Garage was closed.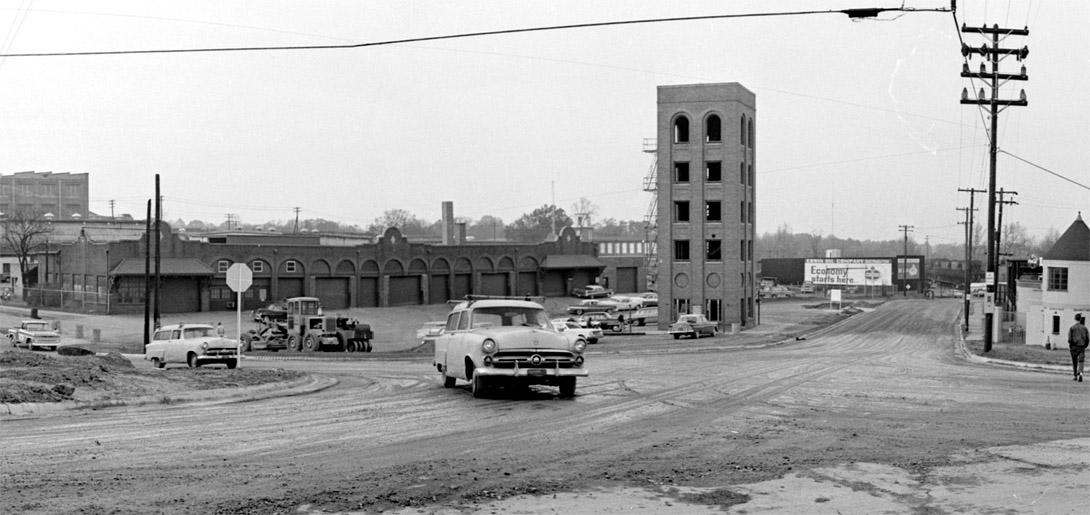 Fire drill tower amidst the street work, 11.20.63.
(Courtesy The Herald-Sun Newspaper)

The fire department used the tower until the early 1970s, at which point they felt that the tower was no longer safe for drill activities.

The tower languished until purchased along with the City Garage by Todd Zapolski. The tower was exterior/shell renovated at that point - I believe many ideas were floated at the time (and likely have been since) on how to make the tower a usable interior space. Unfortunately, I think if you put an interior stair or elevator in the tower, you wouldn't have much of a floorplate left.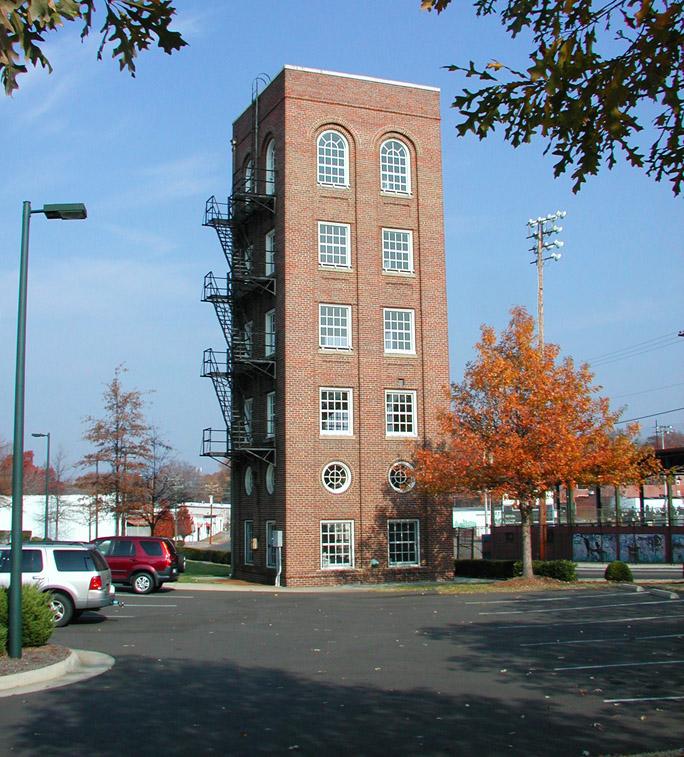 Fire Drill Tower, November 2007.


36.002612 -78.903551