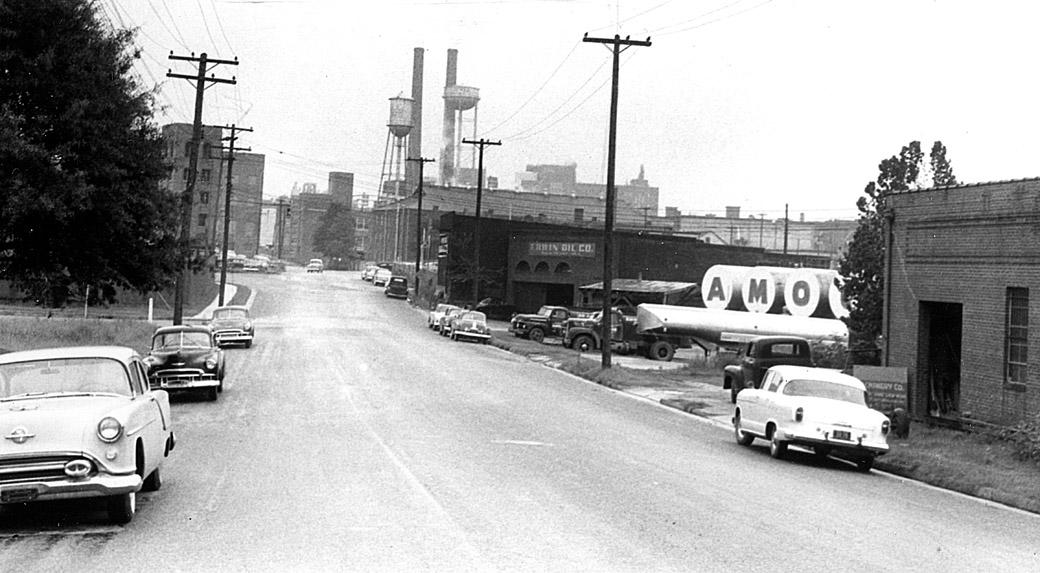 (Courtesy Bob Blake)

An American Oil Company (AMOCO) Bulk Oil and gasoline wholesale plant / warehouse was established between the Norfolk and Western railroad spur and Washington St. prior to 1937. In 1945, operation of the plant was taken over by the Erwin Oil Company, which continues to operate it today.



06.06.08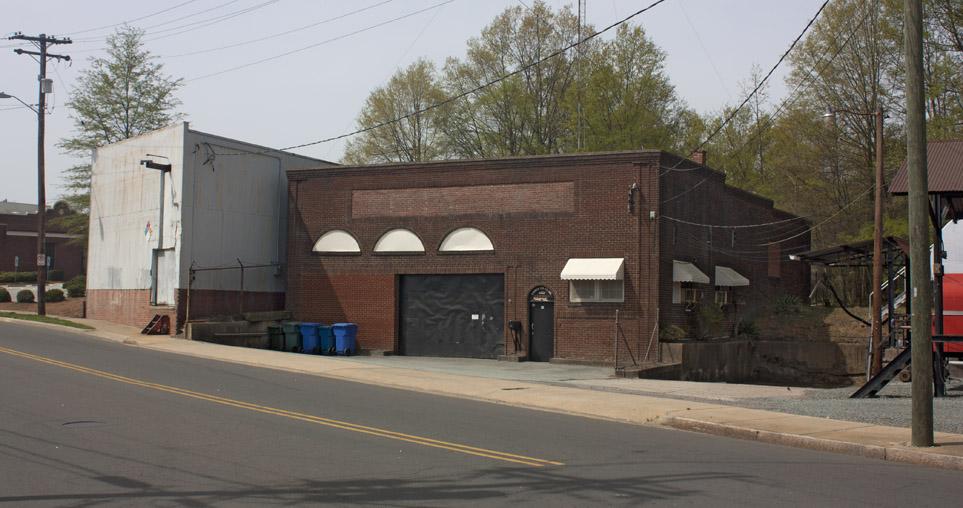 04.01.10
From the National Register listing, below:
The American Oil Company, a bulk oil and gasoline plant, was established here between a Norfolk and Western railroad spur and Washington Street prior to 1937. In 1945 Frank Erwin bought the plant and built the current building. The business is now operated by the third generation of the family. The 1944-1947 Durham City Directory lists the "Am Oil Co" on this site. By 1951 the directory lists both this company and the "Erwin Oil Company" on the site. The complex is a well-preserved oil distribution site. The substantial ca. 1945 brick office and garage, five bays wide and three bays deep, has reddish brown combed brick parapet walls with a corbelled brick cornice. The two northern bays of the east façade contain an arched office entrance and a paired wooden six-over-six sash window with a soldier course above and below. The southern bays contain a metal warehouse door that appears to have originally been twice as wide, but is now partially infilled with brick. Above this section are a row of three fanlights, now covered with wood. In the upper façade is a recessed panel that originally held a sign but is now blank. At the north corner and between the office door and the warehouse door are a row of vertical brick decorative panels. The north side elevation contains two pairs of wood sash like the front window and a third window now bricked up. The south elevation has no openings and the rear may have several openings but was not accessible for viewing. This nearly unaltered building contributes to the district's historic character.