Year demolished
1975-1988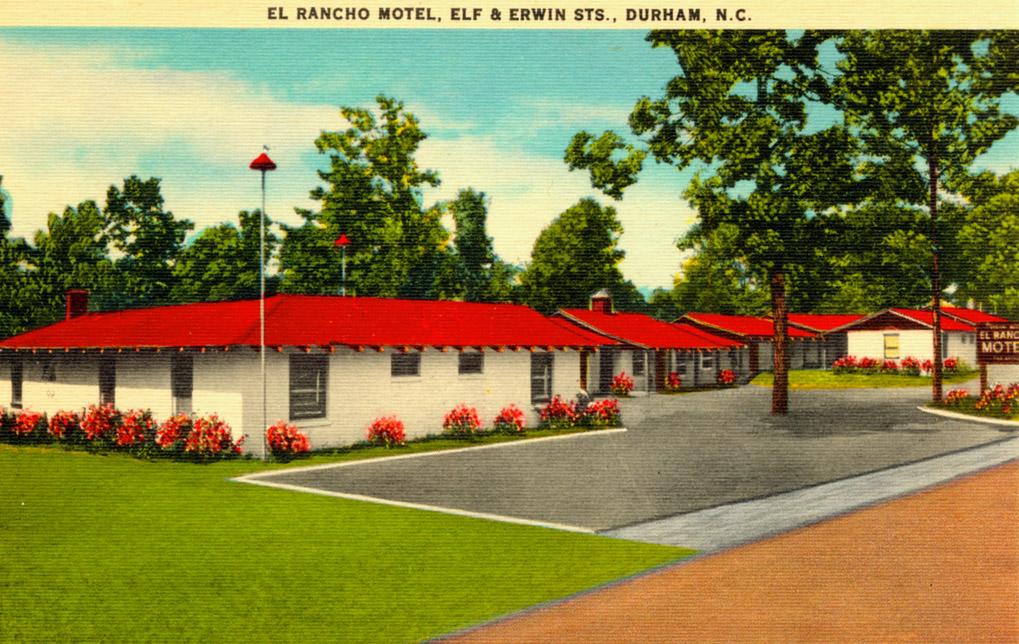 (Courtesy John Schelp)

The El Rancho Motel was one of an initial wave of businesses catering to the new development of the VA and surrounding medical complex in the late 1950s/early 1960s, located on former wooded land on the east side of Fulton Street (at Elf and Erwin.)

On the obverse (capitalization theirs):

"Hotel Rooms with private tile baths. Steam heated. Located 3 blocks from DUKE University and Hospital. West Campus entrance on Erwin Street and one block from new Veterans Hospital. Take US 70A to West Main Street and 9th, then Erwin Street. Follow DUKE HOSPITAL SIGNS. Telephone 8-1223. Mr & Mrs Geo. C. Davis, Owners."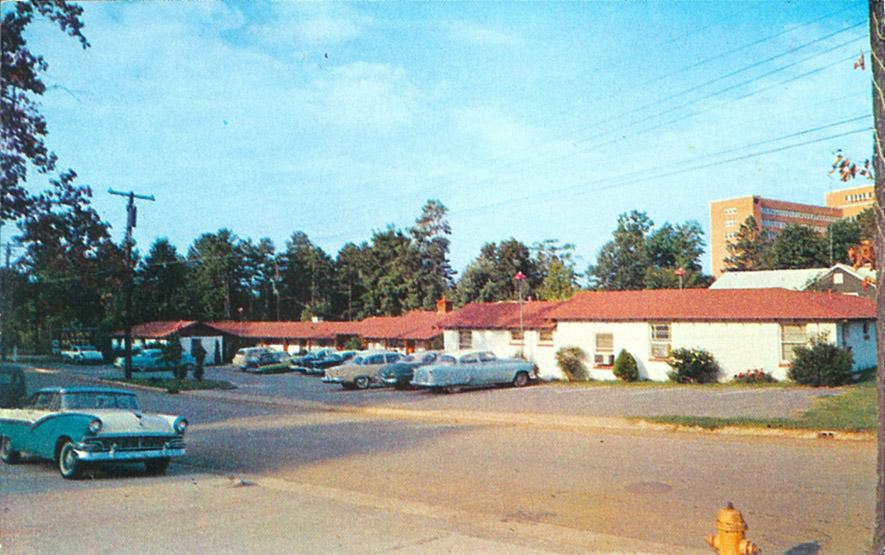 (Courtesy Chris Graham)

The El Rancho appears to have been gone by the 1980s, as was the connection of Elf Street with Erwin Road, taken over by a parking garage that accompanied the completion of Duke Hospital North in 1980.



Site of El Rancho Motel, 04.25.09

Find this spot on a Google Map.


36.008625,-78.936454