Edgar Knox Powe built his house at Swift and West Pettigrew Streets in the late 1890s; prior to his arrival in Durham, he had been an executive with the Altamahaw Cotton Mills in Alamance County. He was brought to Durham by William Erwin as general manager of Erwin Cotton Mills. I'm unsure as to whether his marriage to William and Jessie Erwin's sister, Claudia, occurred before or after his arrival in Durham.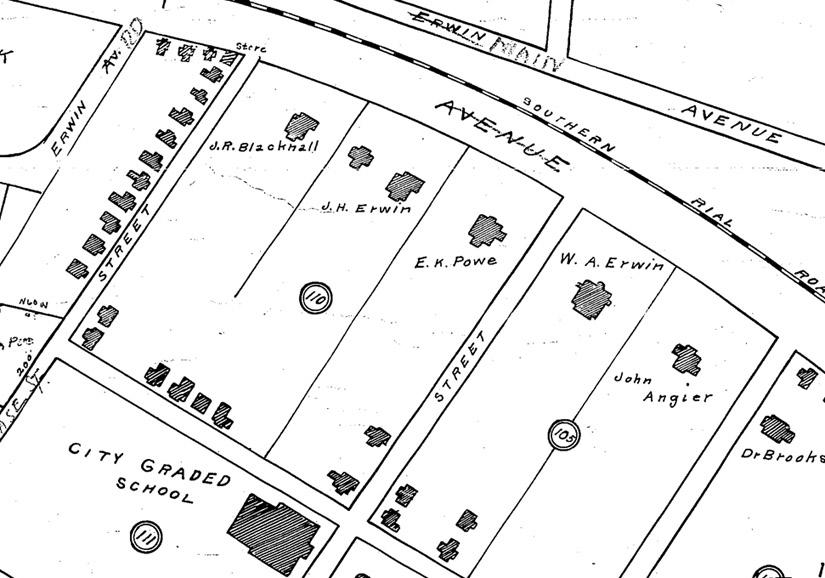 (Courtesy Duke Rare Book and Manuscript Collection. Scanned by Digital Durham)

Powe was a longtime member of the Durham County Board of Education, the City-County Board of Health, and active in St. Philip's Church. When he died in 1929, the West Durham School on 9th Street was named EK Powe School in his honor.

The Powe property extended south to Caswell Place, and included a barn, fruit trees and vineyards. The Powe's daughter and her husband built a house in the backyard of the property at some point.

After Mrs. Powe died in 1943, the house was sold to Dr. and Mrs. Bennett W Roberts.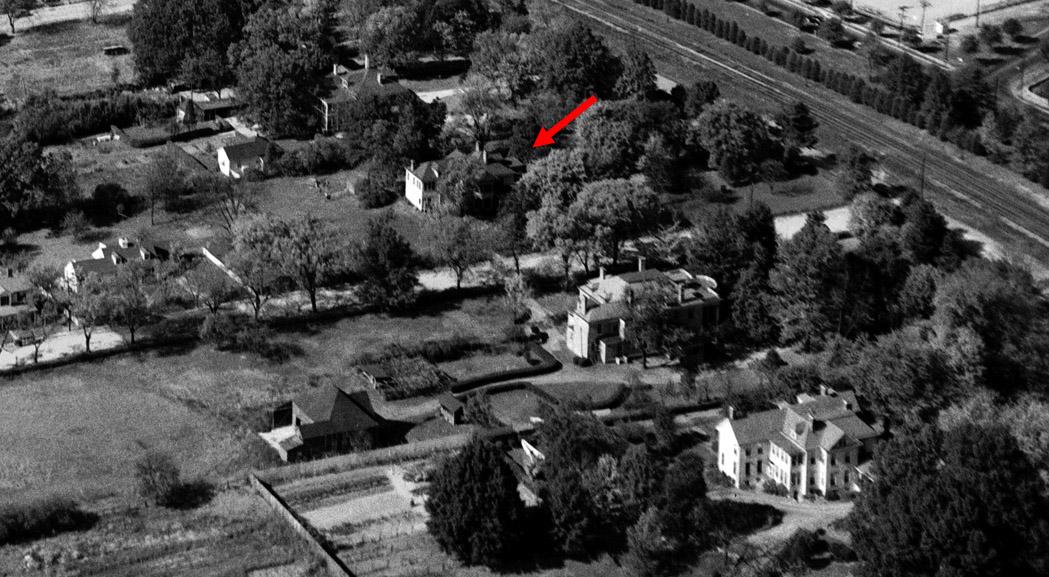 1950s Bird's Eye View of West Pettigrew St., looking northwest. Arrow shows the EK Powe house.
(Courtesy The Herald-Sun Newspaper)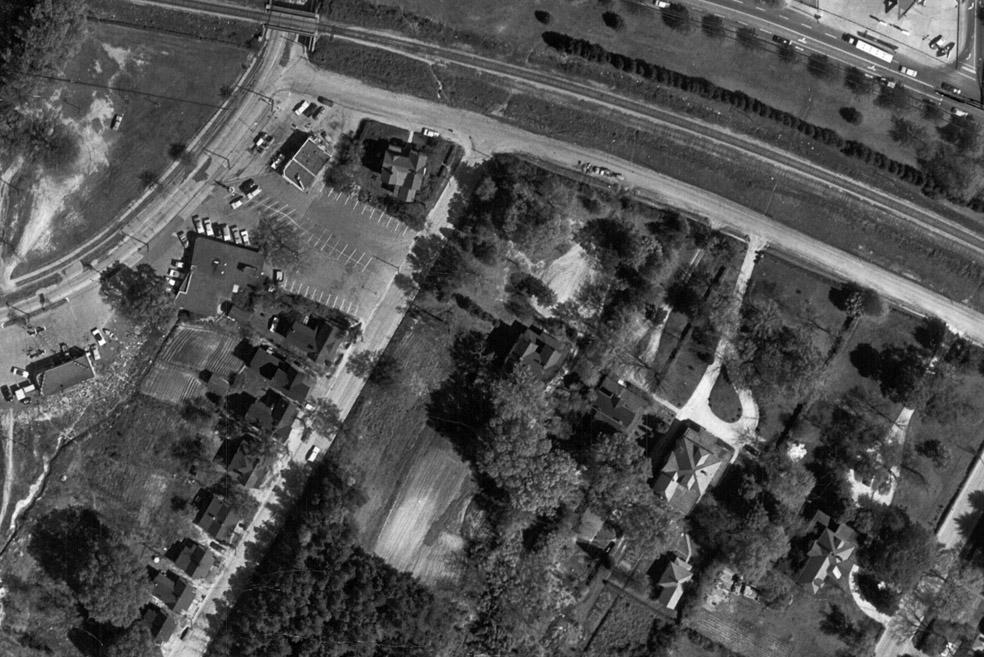 1959 aerial - the EK Powe house is at the lower right.
(Courtesy Durham County Library / North Carolina Collection

They lived in the house, and Roberts had his medical practice in the house until the early 1970s, when it was purchased by Hillhaven Convalescent Center.  It then became a well-worn apartment house for students, the house became affectionately known as "Monkey Top" or "Monkee Top" - derived from the older name "Monkey Bottom" for the area around Case St. and Erwin Field. (The EK Powe house had never been called Monkey Top prior to this.) As is often the case with history, the derivation becomes conflated with the explanation, and occasionally folks will erroneously note that the name "Monkey Bottom" was formed from "Monkey Top."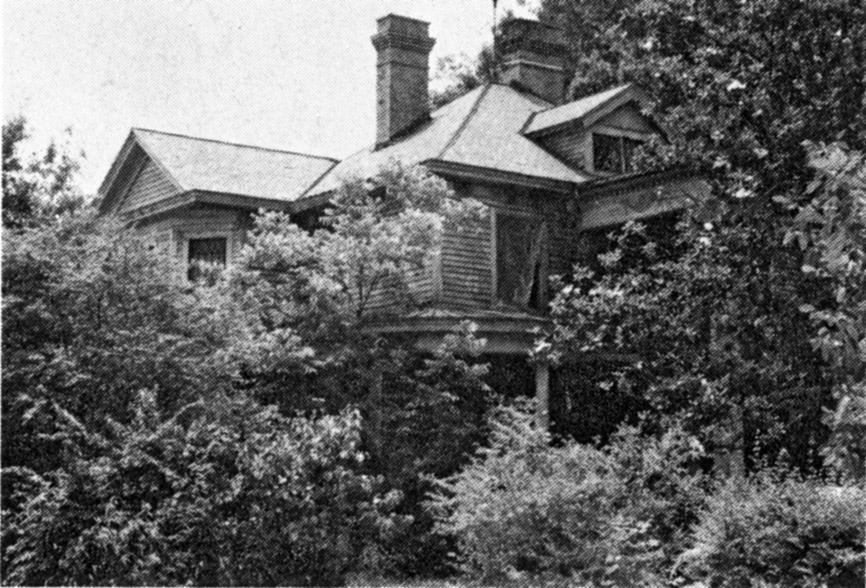 Overgrown EK Powe House, 1980.

In the 1980s, a developer from Charlotte named Brian South bought the Jessie Harper Erwin House, Sunnyside, next door and the EK Powe house; he moved Sunnyside to the east and turned it to face the EK Powe House (south). He renovated both houses as commercial spaces. South also renovated the former Public Library on East Main Street in ~1984 and (unconfirmed) the Coca-Cola Bottling Plant on West Main before disappearing from the scene.

The two houses remain commercial office space today.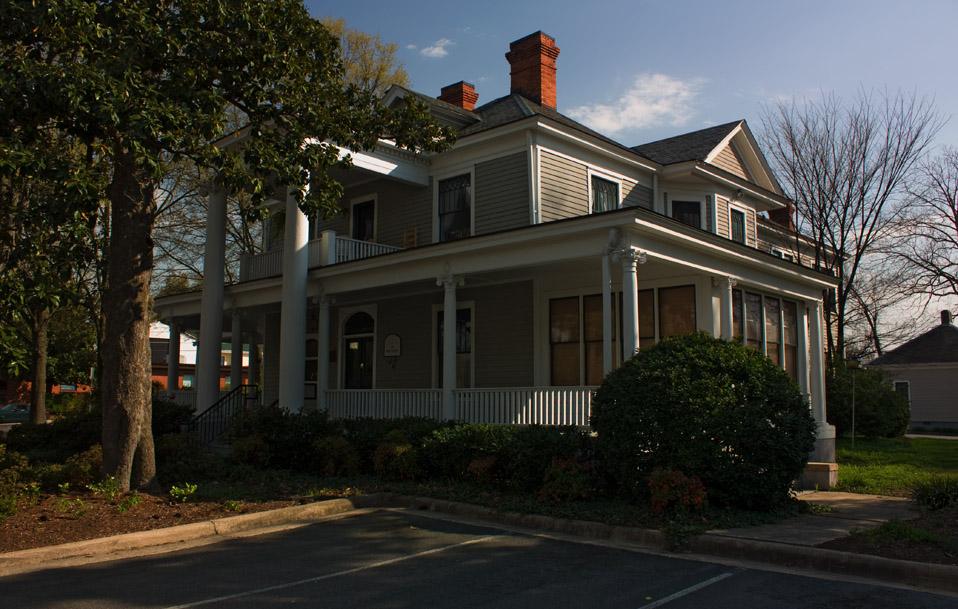 Former EK Powe House, looking southeast, 04.05.09

Find this spot on a Google Map.


36.004717,-78.920461