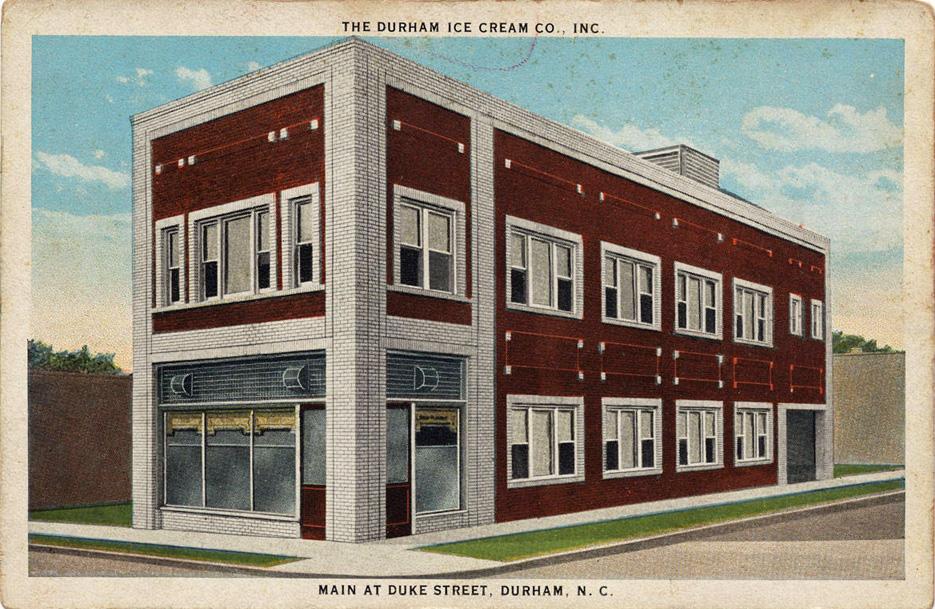 (Courtesy University of North Carolina)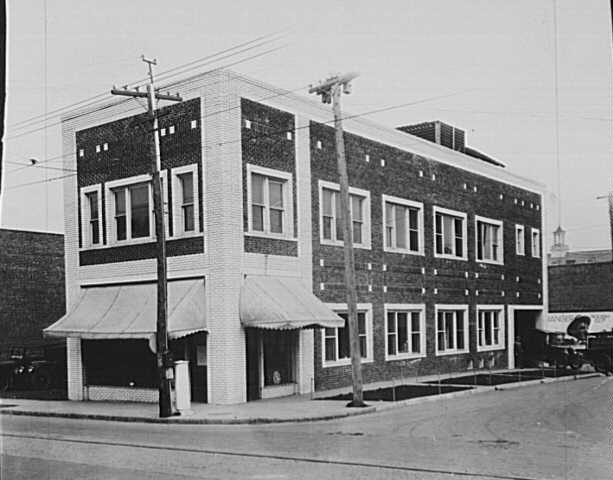 (Courtesy Duke Archives)

The Durham Ice Cream Company operated from the northwest corner of Main and Duke streets from the early 1920s to until ? - the 1950s. Sometime after this, the building became home to Brunson's. Brunson's Inc. Brunsons was an appliance/TV dealership which had moved from Chapel Hill street in 1966 when construction of the Chapel Hill St. Durham Freeway interchange demolished their store.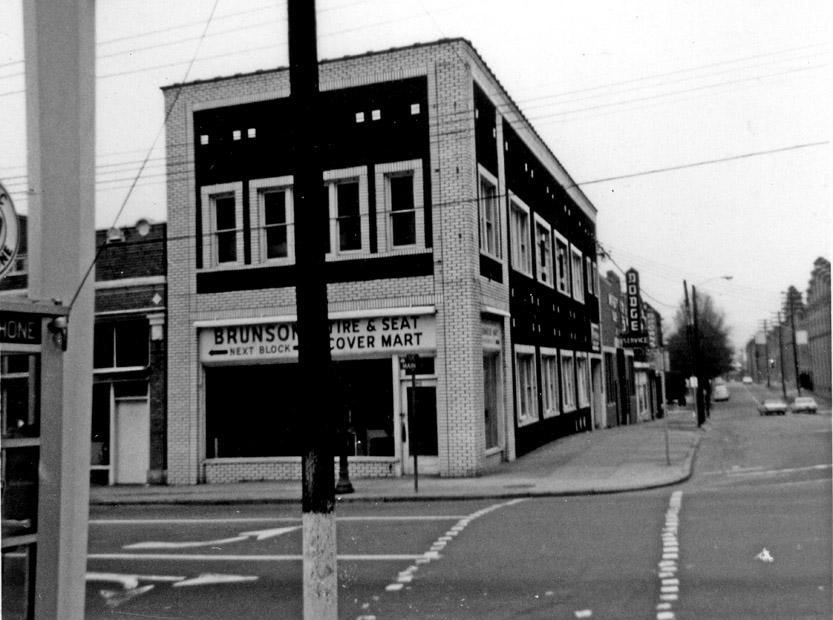 Brunsons, February 1966

Brunson's also had several other stores , including a tire/auto repair on Main St and one on Morgan.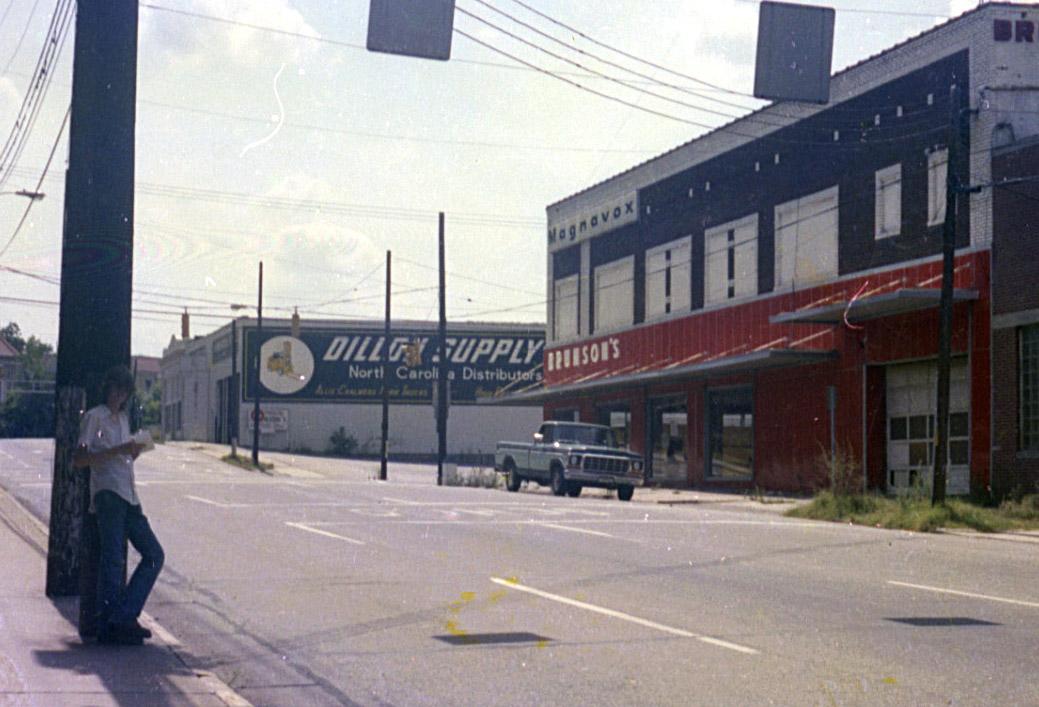 Looking south-southwest down Duke St., 1981.
(Courtesy Robby Delius)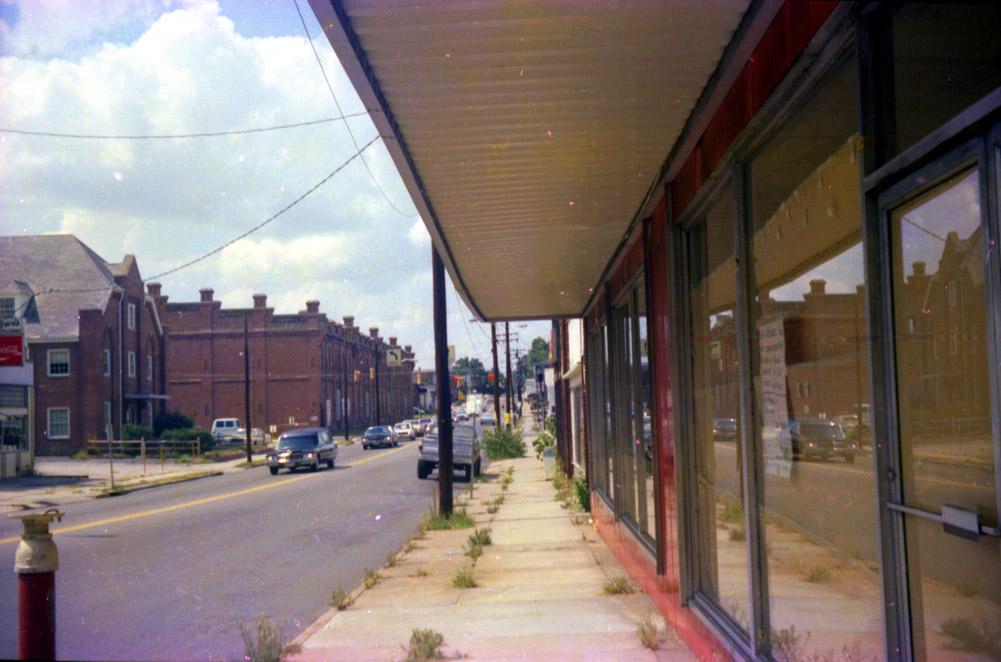 Looking west down West Main St. - Brunson's is on the right.

I'm not sure exactly when it shut down, but I do know that the building was remodeled during the 1980s, when it was home to Tijuana Fats Mexican Restaurant. During the 1990s, it became Torrero's, which it remains today.