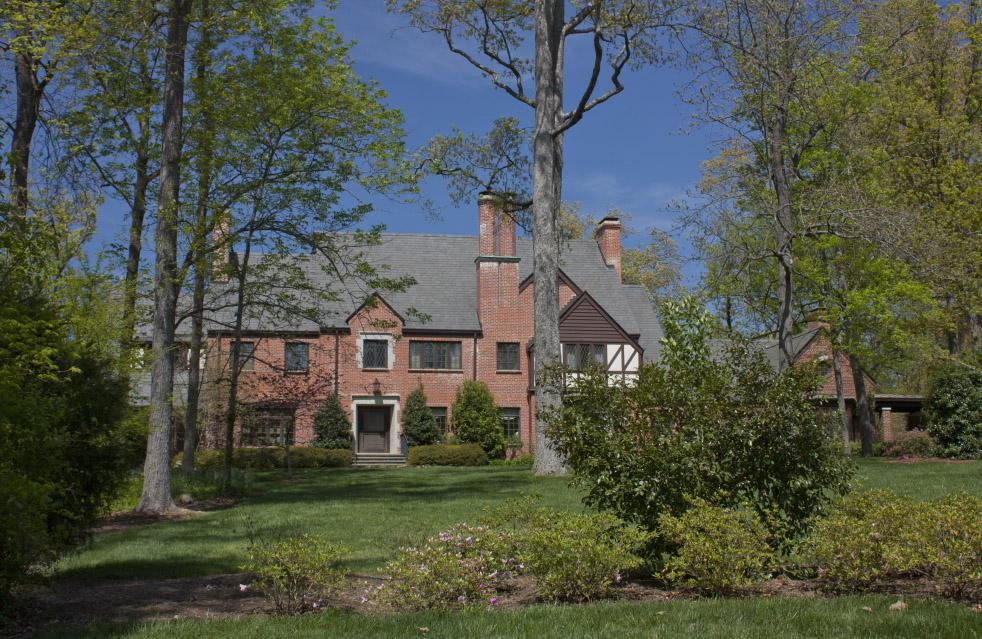 04.03.12
Built in 1933 and extensively renovated in 2004, the Hart House is [as of 2012] the home of Duke President Richard H. Brodhead - returning the presidential residency to campus for the first time since the 1960s. The three-floor building, constructed from brick and timber, borders the Duke football field at the corner of two main roads.
Built for Dr. Deryl Hart when he came to Duke as head of surgery, he remained in the home through his university presidency (1960-63) until his 1980 death; his wife, Mary Hart, continued living in the house until she died in 2000.
Per the Durham Inventory:
Of the five houses built for faculty members of Duke University in the initial development of the West Campus, this rambling Tudor Revival style house is the only one built almost entirely of brick. Unlike the other four houses, this house was designed by Raleigh architect Murray Nelson and constructed by local constractor George Kane in 1934. Simliar to the other houses nearby, the Hart House has half-timbering on the upper stories of some of the gabled wings, as well as decorative chimneys that include corbelled stacks and octagonal chimney pots. Dr. J. Deryl Hart, one of the founding chairmen of the Medical School, was head of the Department of Surgery for many years, as well as President of Duke University from 1960 to 1963.