Craven Memorial Hall
Built: 1898-1899
Architect: CC Hook
Moved: 1926
Destroyed: 1972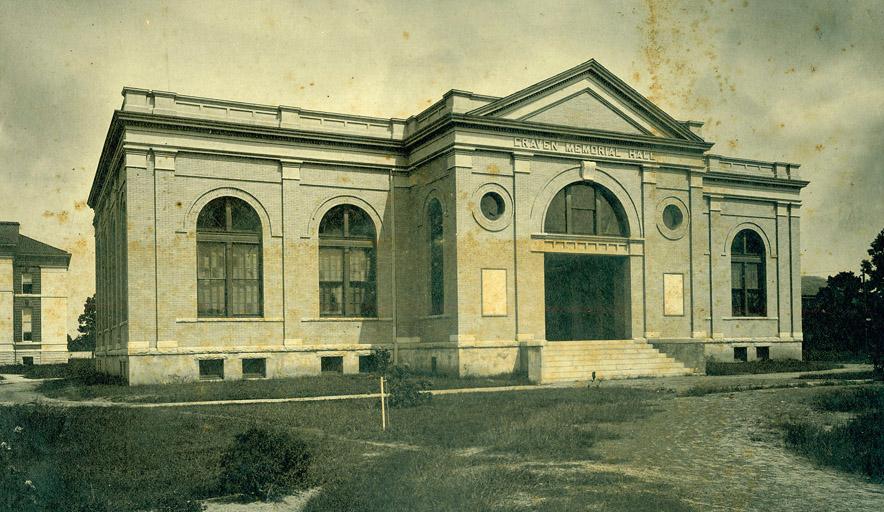 Craven Memorial Hall was part of the significant expansion of Trinity College that took place around the turn of the century. Prior to its construction, chapel services had been held in the College Inn. Although the rationale behind the construction of Craven isn't specifically known, it isn't hard to imagine that the size of the student body was beginning to outstrip the capacity of the old Inn. Craven was used for performances and commencement as well - thus its more generic name, but it is labelled in a 1910s Trinity Annual as simply "Chapel."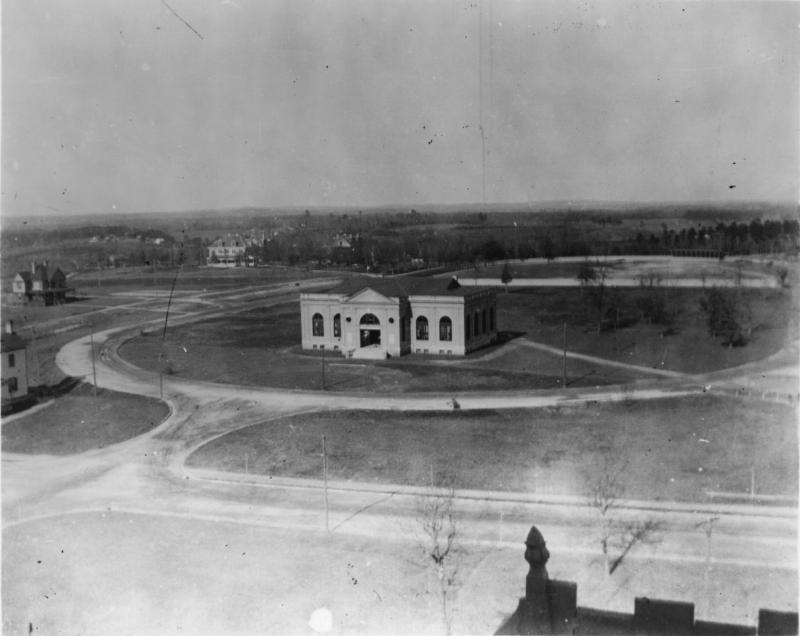 Craven soon after it was built - before the construction of the Library.
After the entry to the college was shifted westward with the construction of the East and West Duke Buildings, Craven became the focal point terminating the entry vista to the college.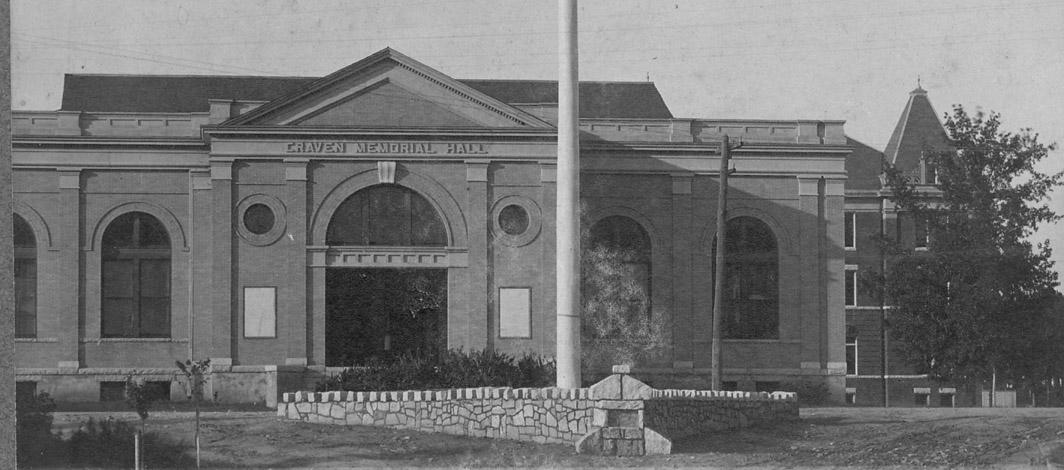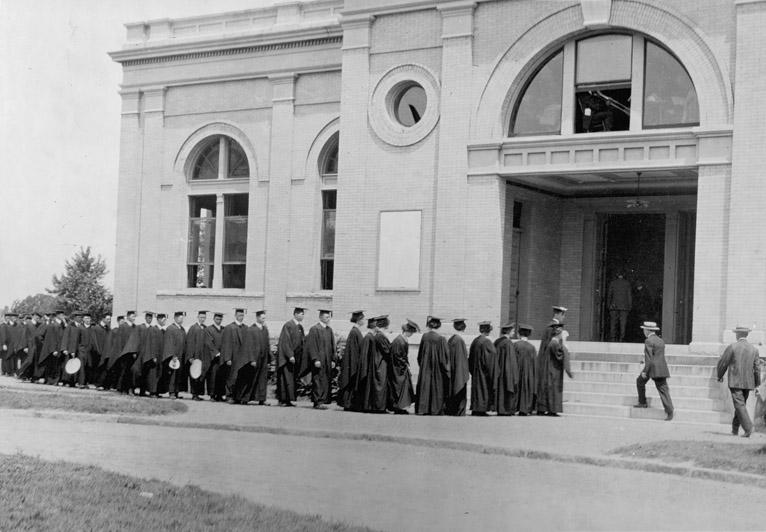 It's an interesting perspective to read about how frequently performances were patronized by local citizens, but particularly to read about commencement as a city-wide celebration - with West Main St. festooned in blue and white and Durham citizens coming in force to cheer the graduates.
Craven would stand at this entry point until 1926, when it was removed, evidently along with Alspaugh and the library, to Kitrell College in Kitrell, NC. The three buildings were destroyed by fire in 1972.
Interestingly, John Morrill Bryan, in his architectural tour book of Duke notes that the lamppost just to the west of the East Duke building originally stood in front of Craven, was removed with Craven but eventually retrieved from an antiques dealer and re-installed on campus in 1990.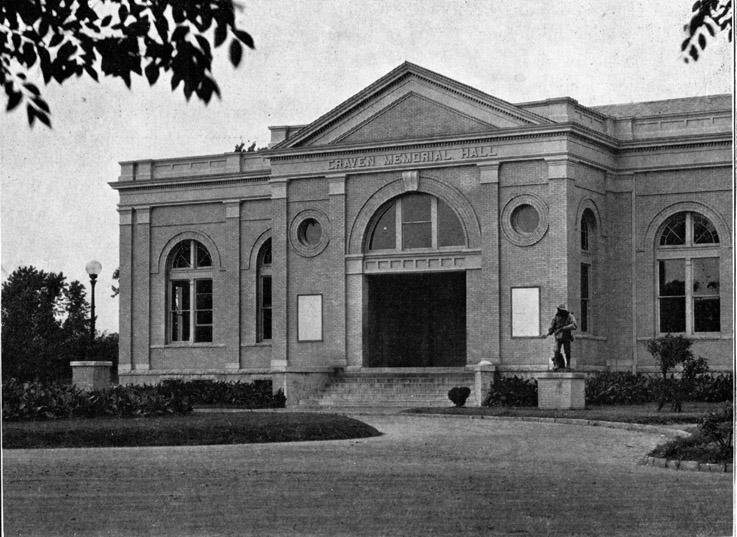 1920 picture of Craven, showing the lamppost and 'The Sower' statue.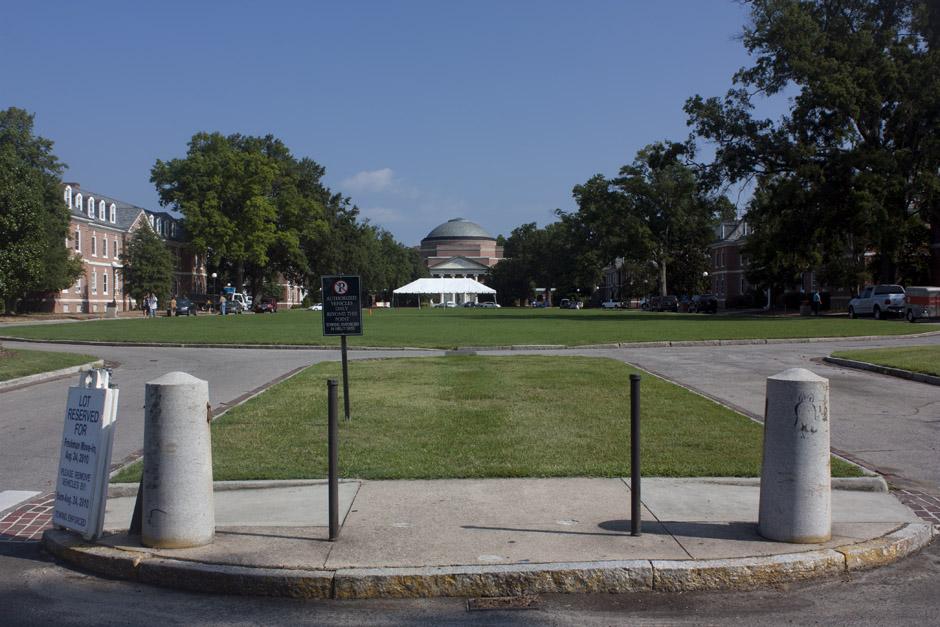 Site of Craven in Durham, August 2010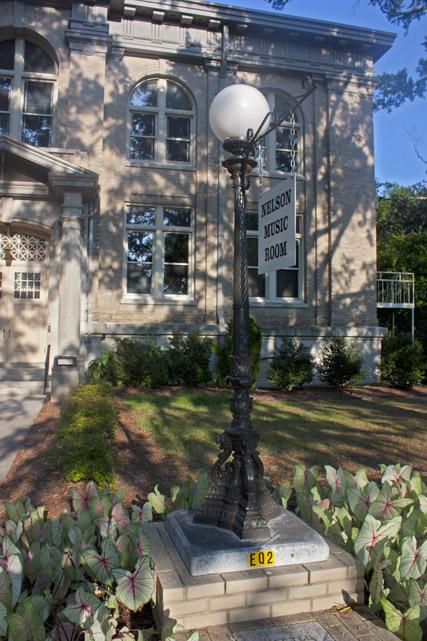 Craven lamppost, 08.25.10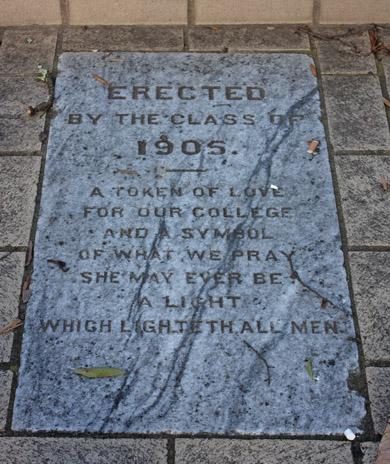 Dedication stone beneath it, 08.16.10