CENTRAL SERVICE STATION / WEST MAIN GAS STATION
Built in
1940
/ Modified in
1950
In tours
This building does not appear in any tours yet.
Last updated
Wed, 07/13/2011 - 10:48pm by gary
Comments
Built in
1940
/ Modified in
1950
The area of West Main approaching Trinity College/Duke East Campus remained primarily residential through the 1930s; the 1937 Sanborn Fire Insurance maps show large homes on both sides of West Main Street near the intersection of Watts.
However, by 1940, the triangular site formed by the intersection of Morgan and West Main Streets proved too tempting for an ever-growing demand for gas stations. Roycroft's Central Service - a Pure Oil station with typical cottage-style architecture, opened on the site.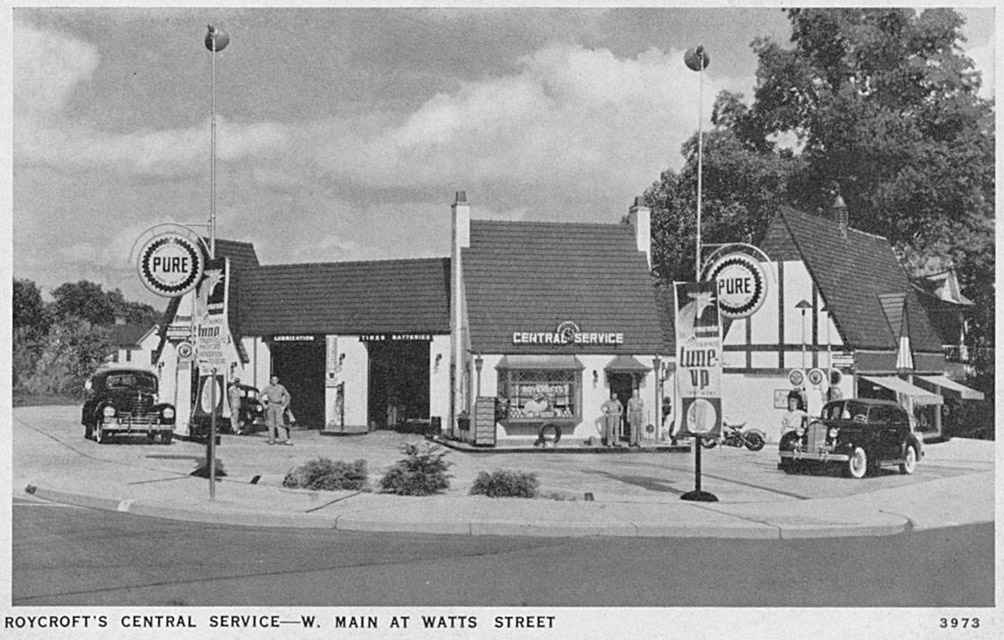 (Courtesy The University of North Carolina)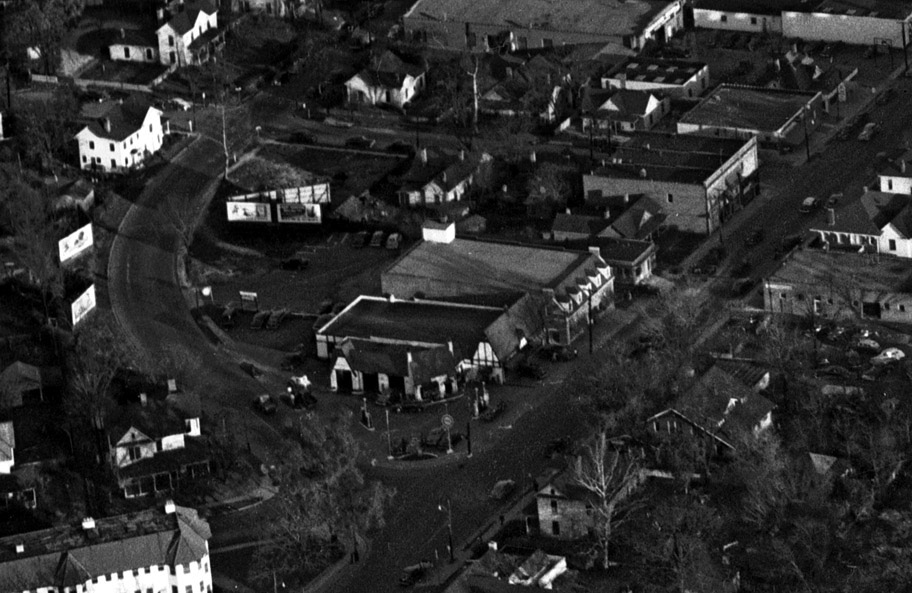 Looking east at Morgan and West Main, 1948.
(Courtesy The Herald Sun Newspaper)
Although the particular type and form of gas station has changed multiple times, it remains a gas station today.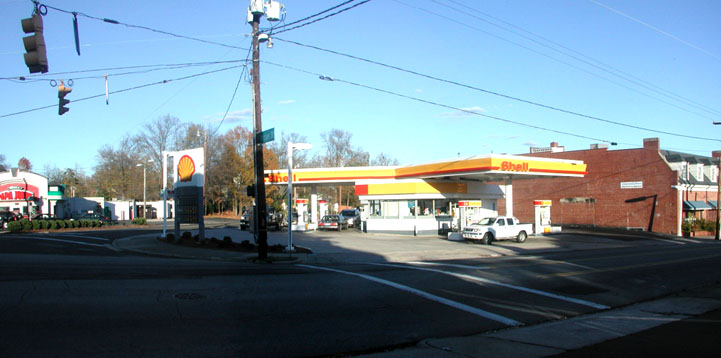 Update 9/4/08:
This gas station is rather abruptly being torn down. Word on the street is that it is simply shifting to new permutation of gas purveyor.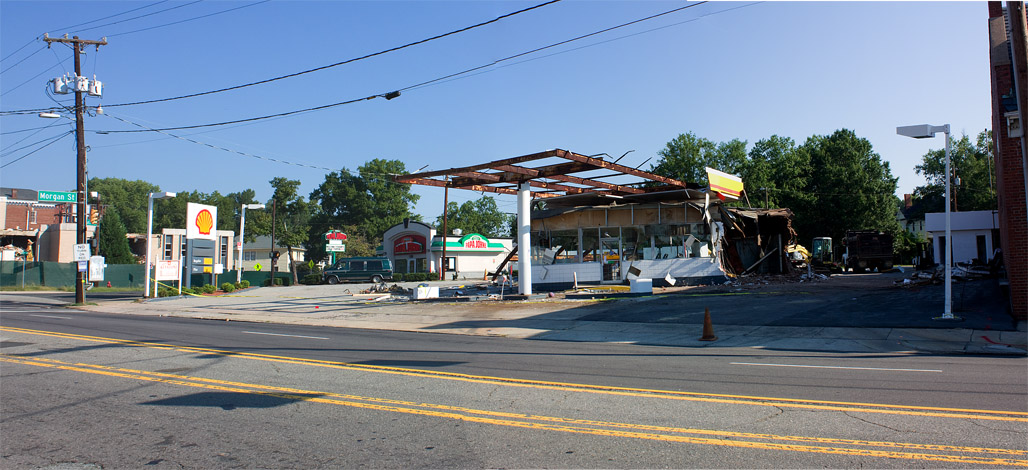 Looking north, 09.04.08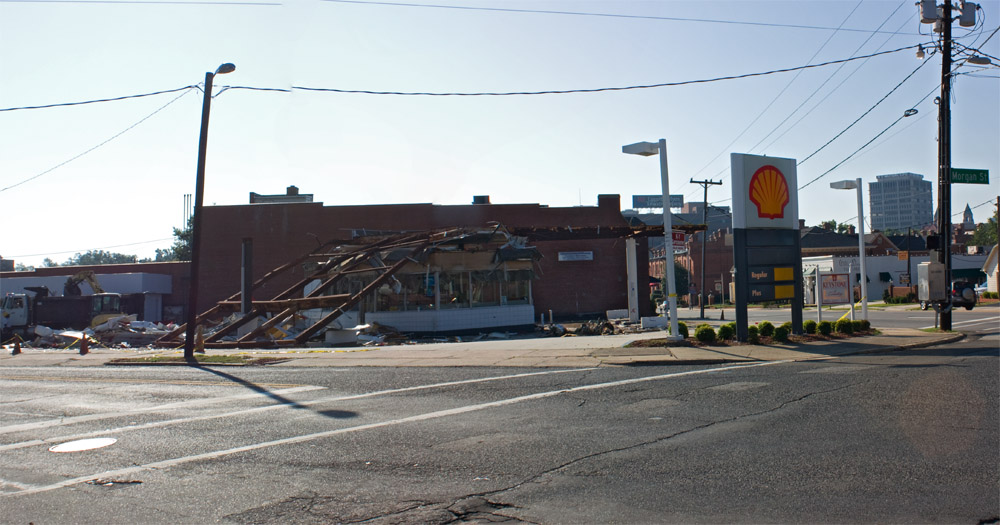 Looking west, 09.04.08