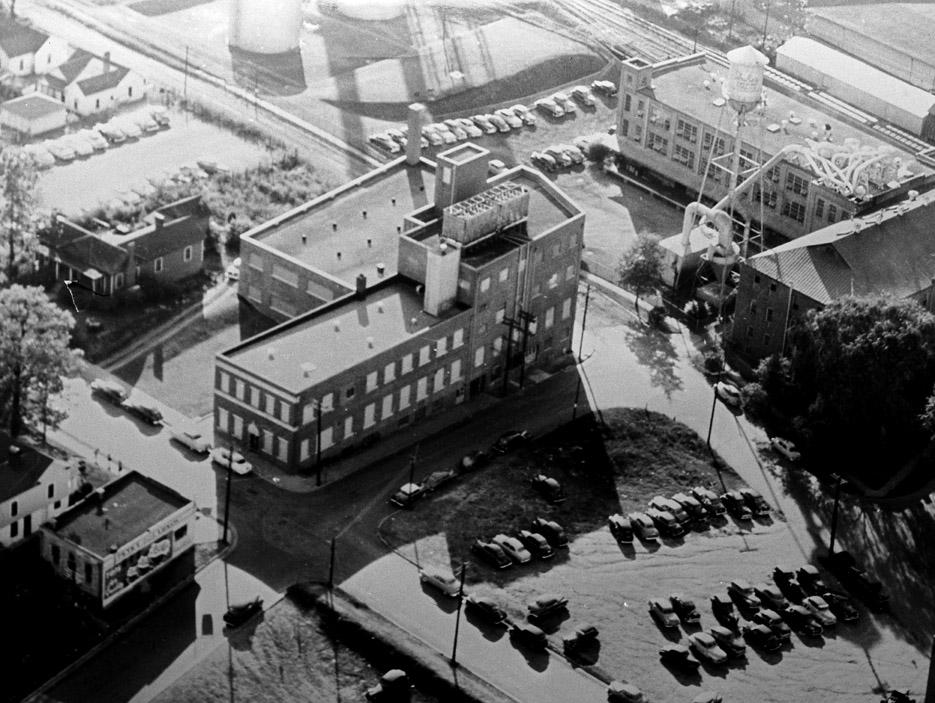 Looking southwest, likely late 1940s or early 1950s.
(Courtesy The Herald-Sun Newspaper)

BC Headache Powder was invented in 1906 at the Five Points Drug Company by Germain Bernard and Commodore T. Council (really.) Prepared at the counter initially, the drug was later manufactured for distribution and sale on the top floor of the flatiron building at the western point of Five Points.

After the Five Points Drug Company burned around 1928, the company constructed a new larger facility at Morris and Corporation Sts., which opened that same year. This facility was expanded twice (likely in the 1940s and 1950s) as operations grew. By the early 1950s, the company employeed 150 people.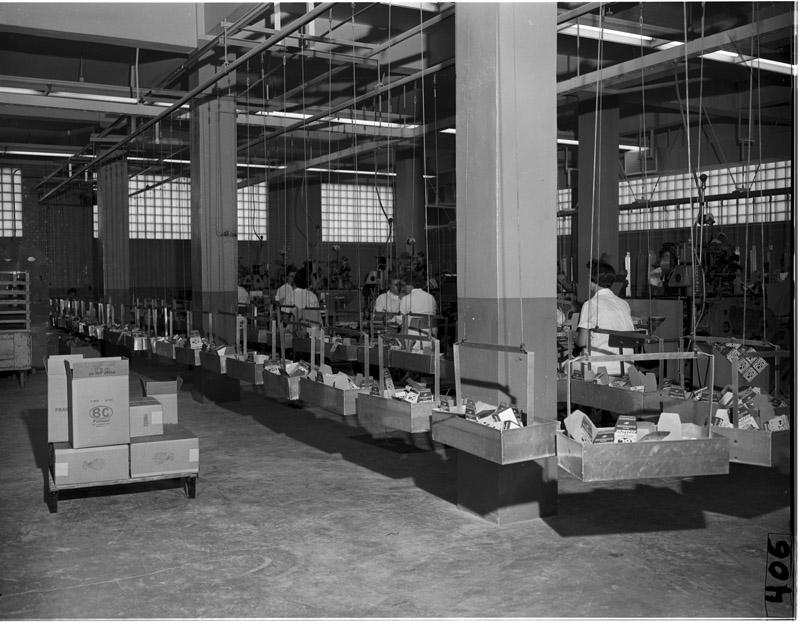 Interior of the BC Powder manufacturing facility, 06.24.58.
(Courtesy The Herald-Sun Newspaper)

The company evidently stopped manufacturing in this facility in 1972. I'm not sure how the transition occurred, but BC Powder is now owned by Glaxo Smith Kline and manufactured in Memphis.

In 1980, Measurement Incorporated - an educational testing company, got its start in Durham. I'm not sure when they purchased the BC Powder building and renovated it for office space, but the company has evidently had ongoing success, as evidenced by their ongoing acquisition of buildings and land around their buildings at Corporation, Morris and Liggett Sts. They've done a fine job of adaptively reusing these structures, as well as the Brodie Duke warehouse to the north - I hope this ethic extends to their newer acquisitions.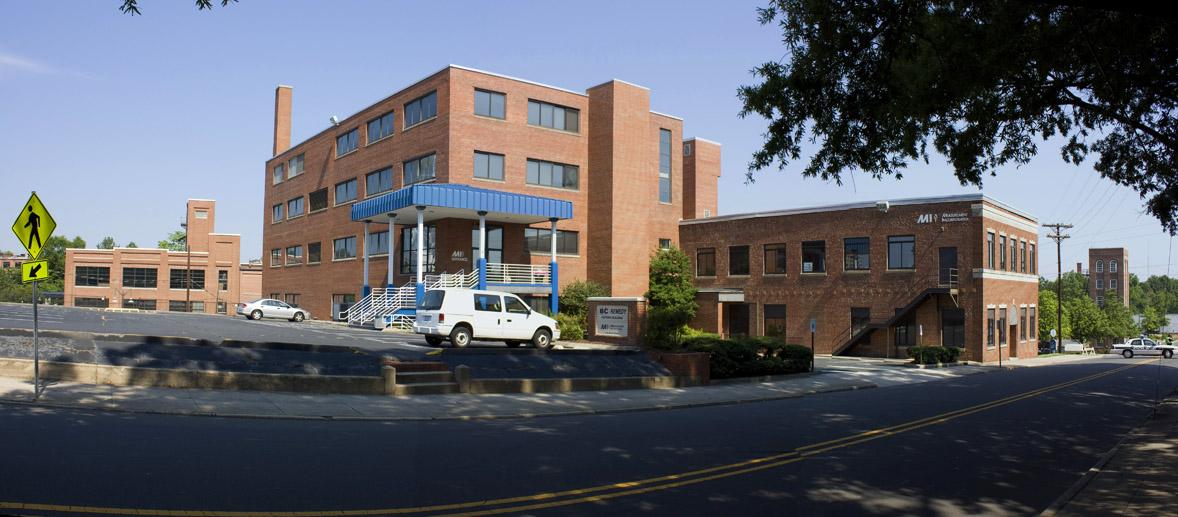 Former BC Remedy facility, now Measurement, Inc., 06.02.08.


36.001691,-78.903921