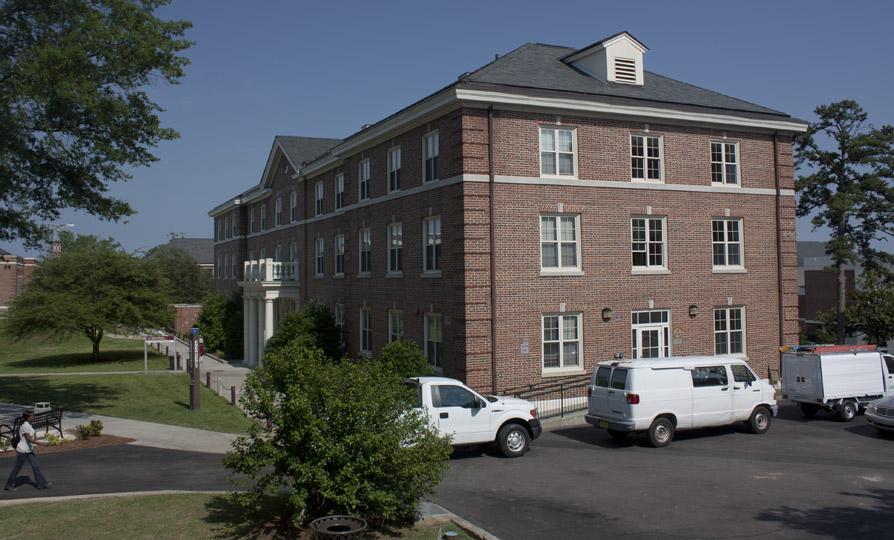 1930 Girls' Dormitory, 05.24.11
Three-story women's dormitory designed by Atwood and Nash and completed in 1930.
Similar to the Clyde R. Hoey Administration Building in its long rectangular three-story hip-roofed form with end pavillions and gabled entrance pavillion. Here, however, the quoins are brick and only the string course at the base of the third story and the keystones in the flat splayed brick lintels are limestone. The shallow one-story frame tetrastyle entrance portico in the Tuscan order is topped by a balustrade with turned balusters, and the doorway with a sunburst fanlight is recessed in a round arch with heavily molded frame surround containing a keystone. A four-story wing identical in style to the original building was attached to the southeast corner in 1950.
Annie Day Shepard was the wife of the school's founder and the grand-daughter of noted North Carolina furni- ture maker Thomas Day. She has been cited for her contributions to the progress of the school with her moral support of her husband's work, campaigning for the university, teaching, and even buying and cooking food for the students when the school was struggling in its early years.