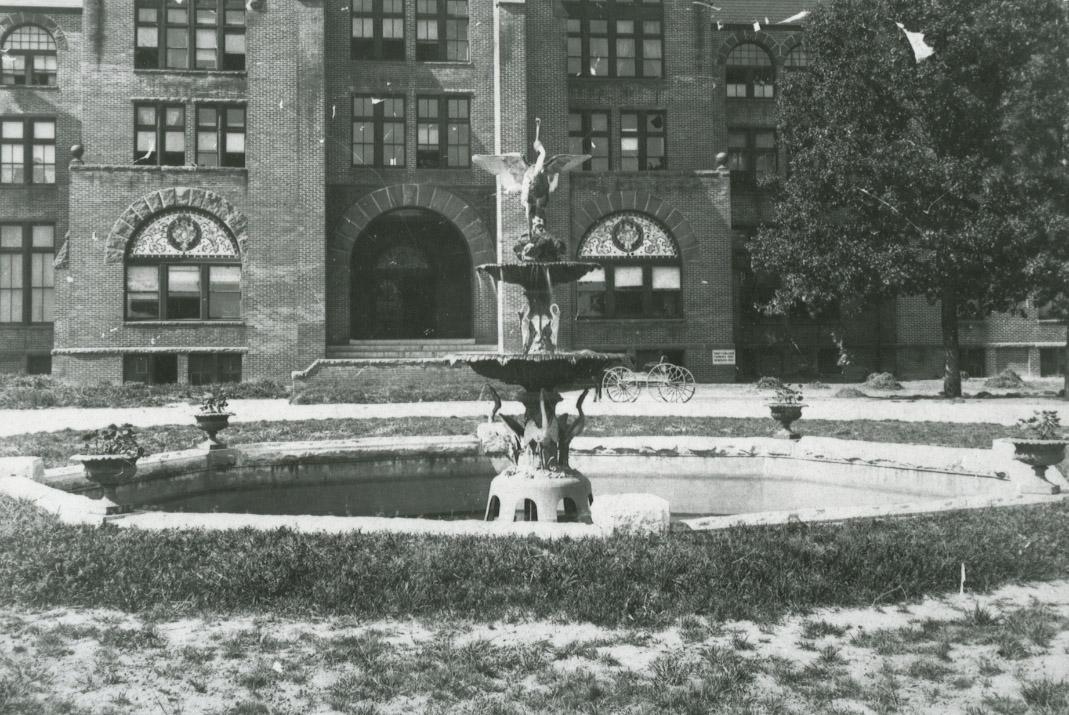 The Anne Roney Fountain originally was situated in a prominent position directly in front of the Old Main / Washington Duke Building. Roney was the sister of Artelia Roney, Washington Duke's second wife. Anne helped Duke raise his children after Artelia died, and was housekeeper at Fairview, his house on the southeast corner of South Duke St. and West Main St..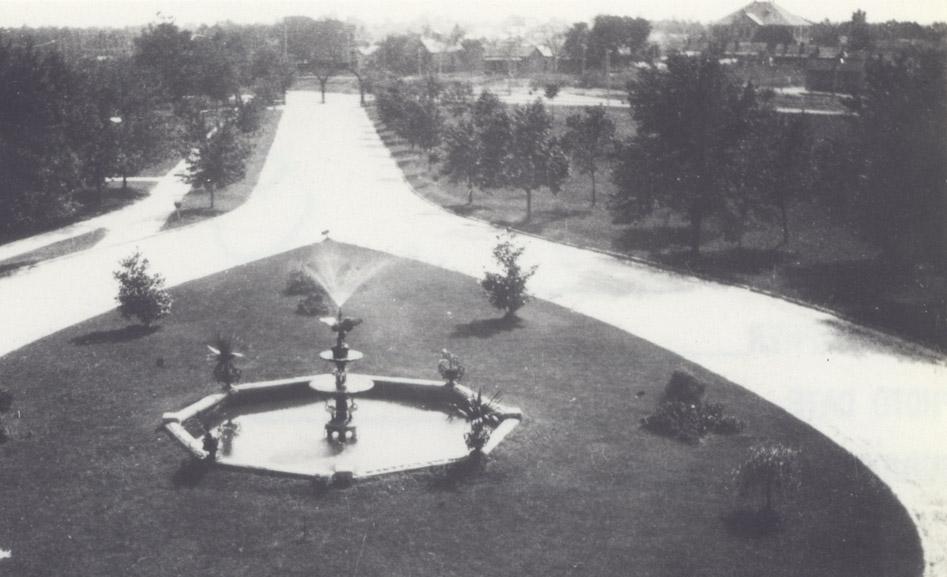 Looking south, ~1900.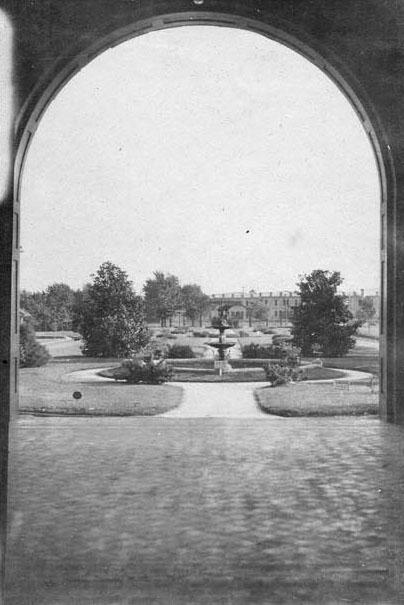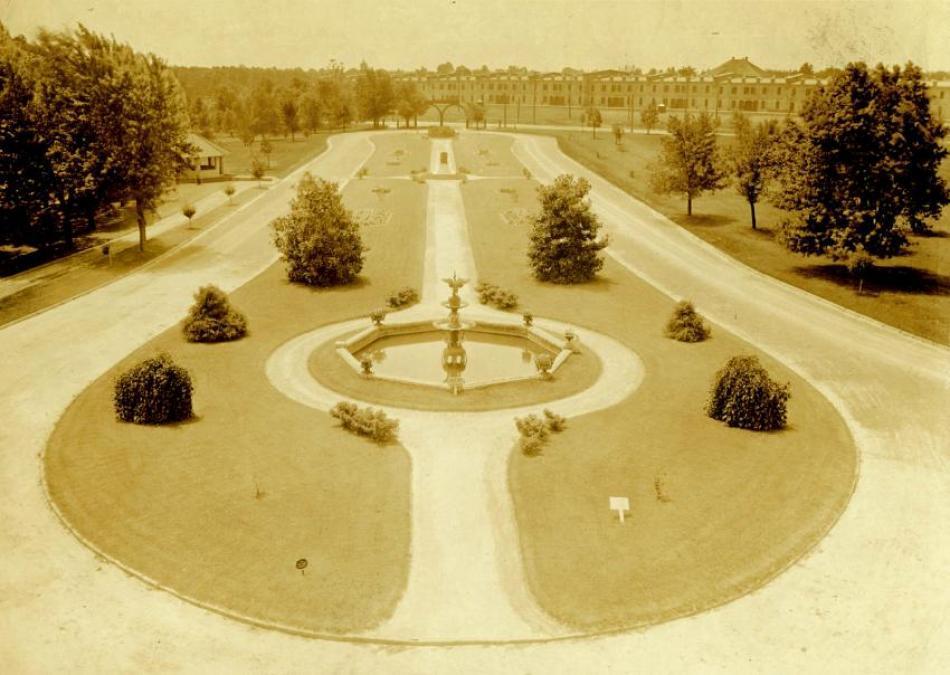 After the demolition of the Washington Duke Building in 1911, the construction of the East Duke Building, and the movement of the entrance to Trinity westward, the fountain became a bit of a relic.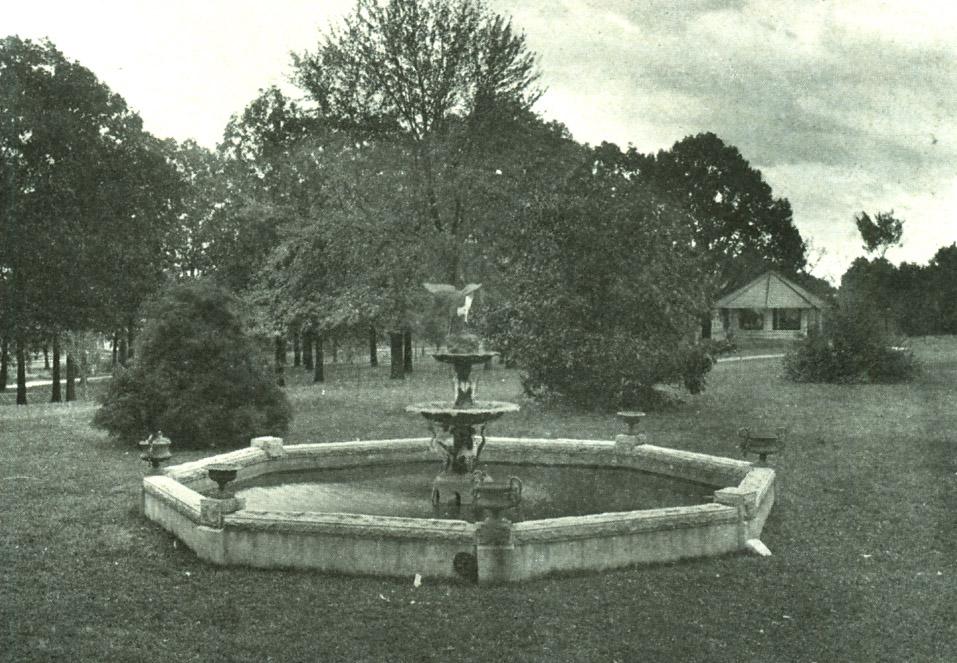 1919
At some point it lost its decorative elements, and later stopped being a fountain entirely.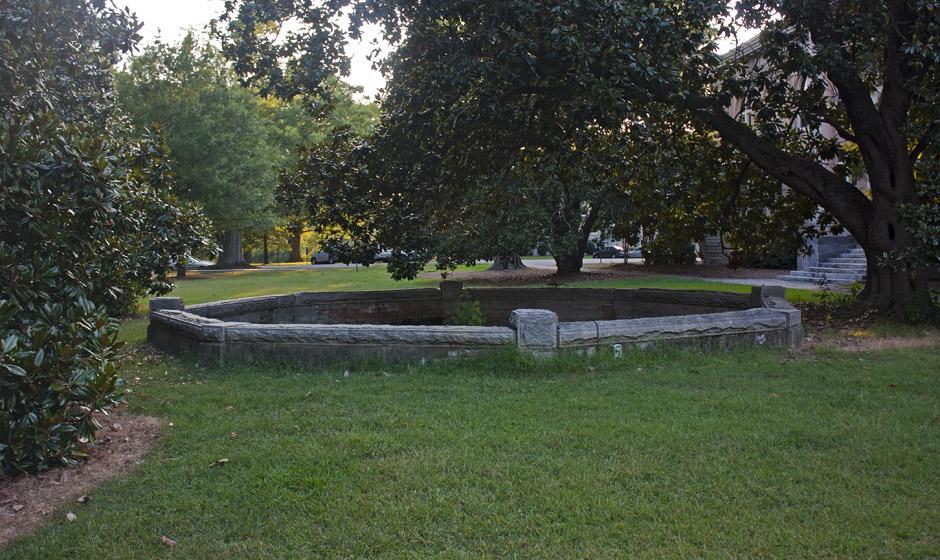 August, 2010
In January 2011, after the original publication of this piece, Duke dug up the fountain and moved the entire structure to Duke Gardens.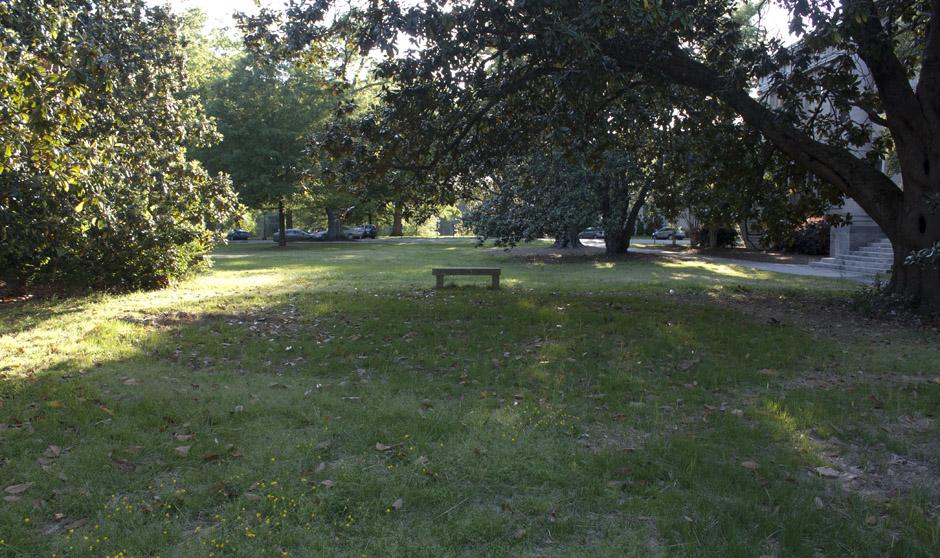 While it's nice that the fountain will be operational again, it's regrettable that this tie to the original Trinity College campus entry and the Washington Duke building has been erased.
New Location of the Anne Roney Fountain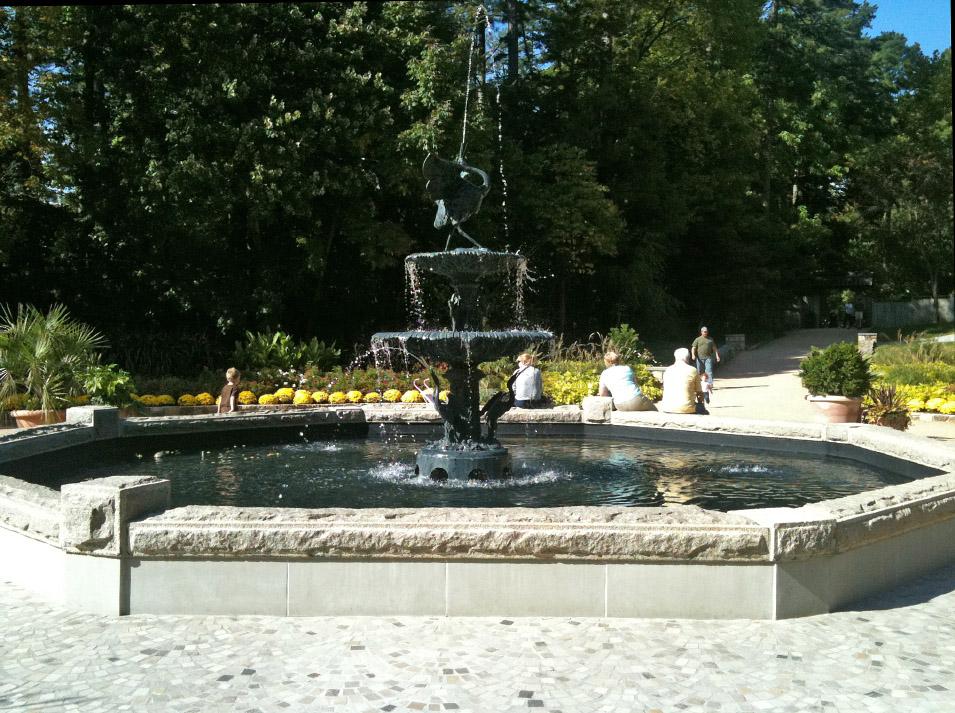 Restored Anne Roney Fountain (minus the urns) in Duke Gardens, 10.09.11