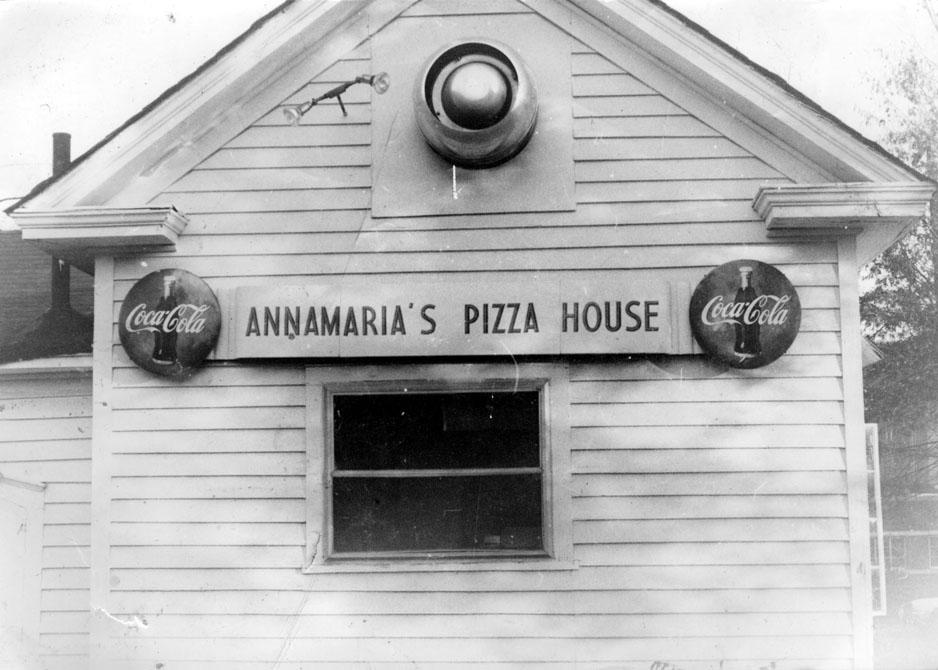 (Courtesy Robby Delius)

A former house on Albemarle St. (which itself was formerly Jones St.) became a well-loved, and purportedly the first, pizza place in Durham. Opened in 1958 by Bartholamew (Bat) and Annamaria Malanga, the pizza joint was a regular hangout of Duke students.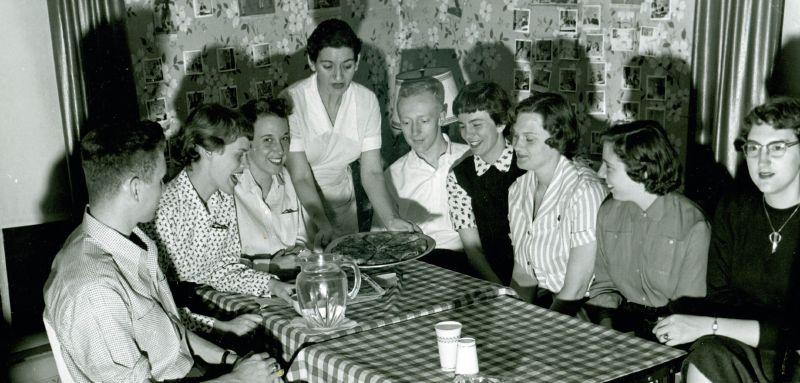 (Courtesy Duke Yearlook)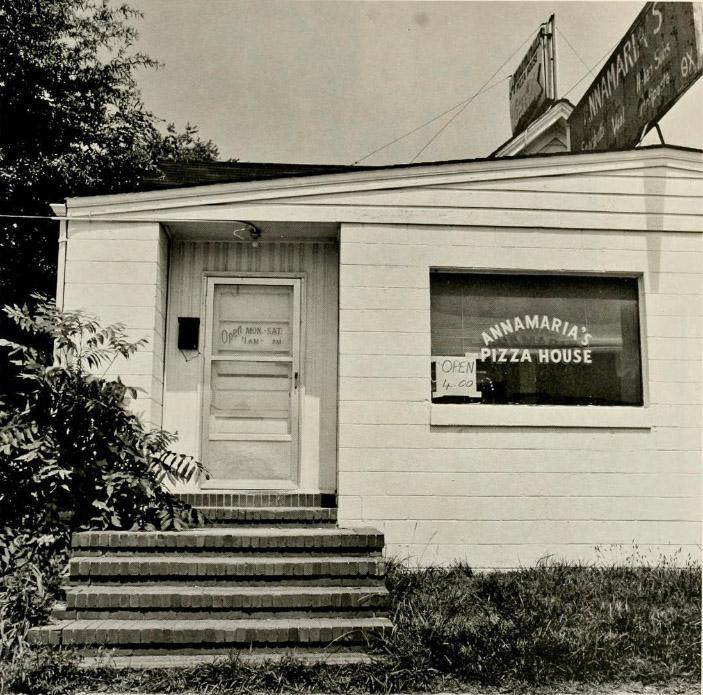 Annamaria's - 1981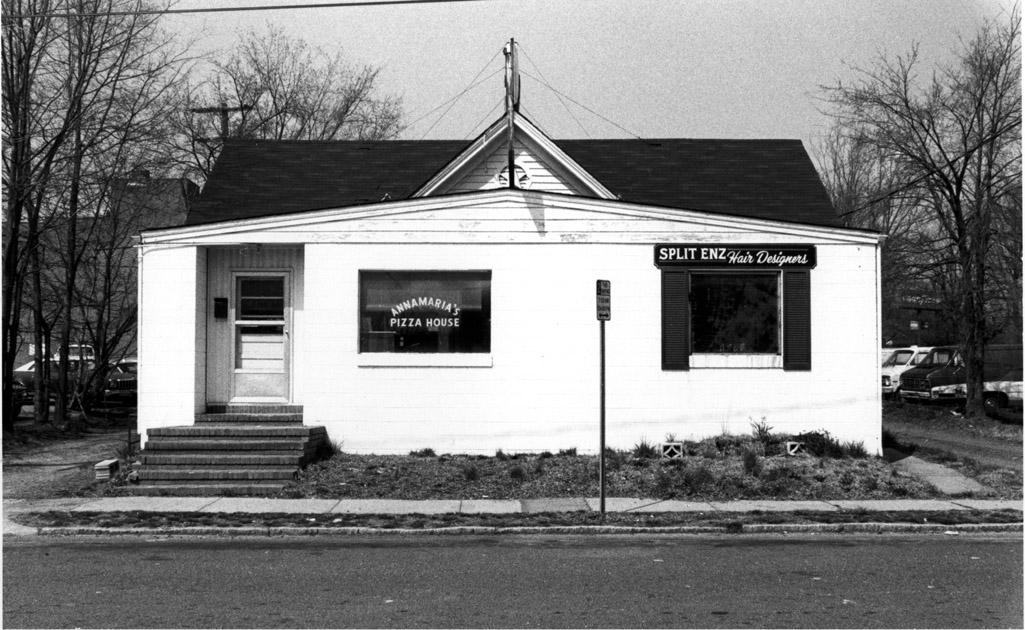 Looking west, ~1985
(Courtesy Durham County Library / North Carolina Collection)

The restaurant closed in 1986, and the building was torn down sometime soon thereafter for parking.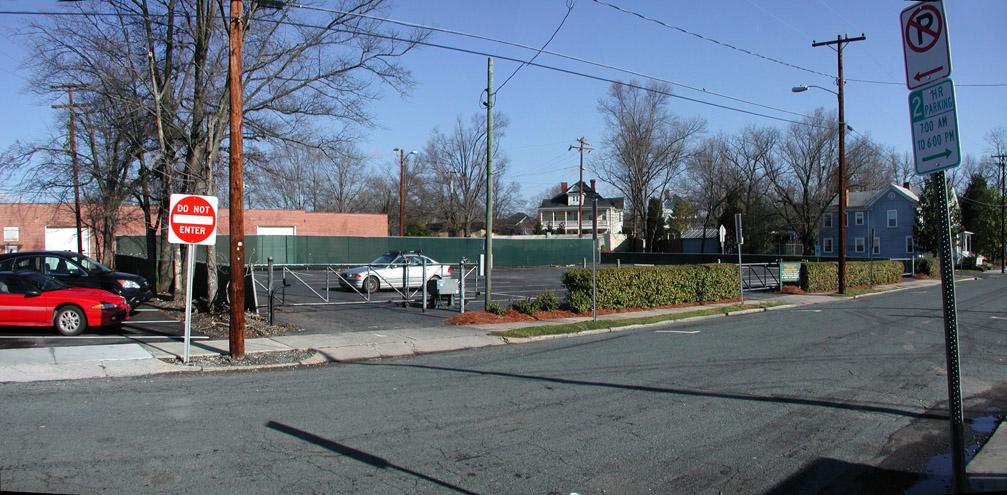 Looking west, 03.16.08


36.001133 -78.909939