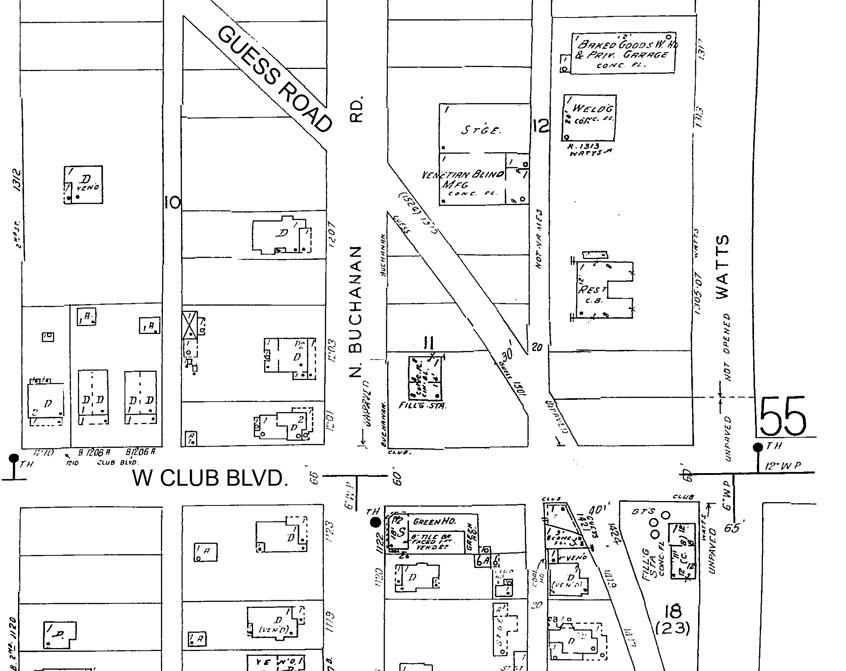 The intersection of W. Club, Buchanan Blvd., and Guess Road used to be a bit messier (although undoubtedly quieter) than it is today. I'm not sure why it evolved in this way, since Buchanan used to be called Guess Road, but by the mid 20th century, Buchanan continued straight north of West Club, while Guess curved across W. Club to meet Watts St.

Prior to the mid-1940s, a single story house sat in the triangle formed by Buchanan, Guess, and W. Club - the residence of Ms. Josephine Walters. By the late 1940s, this house had been replaced by a service station. By the mid-1950s, it was Bill Albans' Esso.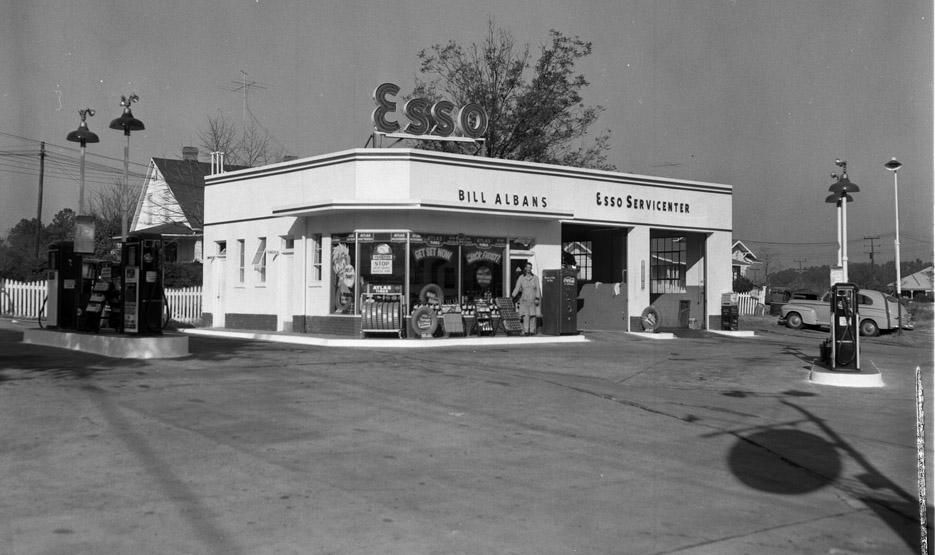 Looking northwest - houses on N. Buchanan Blvd. north of West Club are visible behind the station., 11.12.54
(Courtesy The Herald-Sun Newspaper)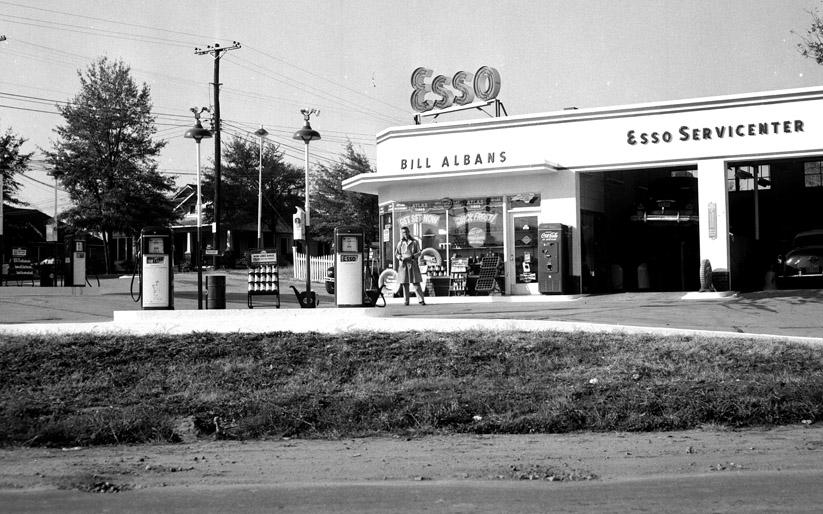 Looking southwest - the house on the southwest corner of West Club and North Buchanan is visible in the background, 11.12.54.
(Courtesy The Herald-Sun Newspaper)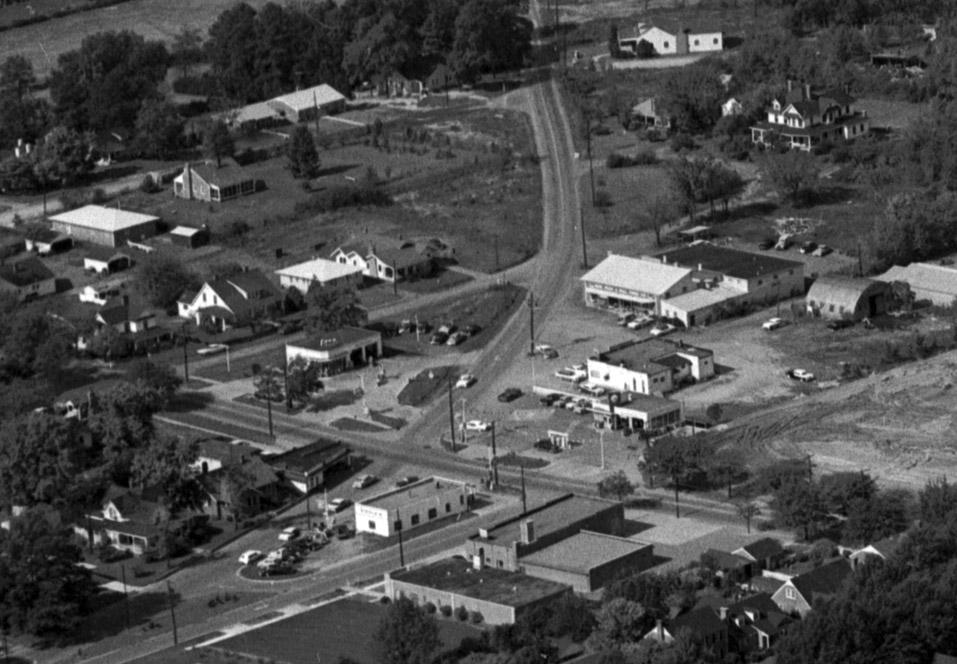 1960 Bird's Eye view, looking northwest
(Courtesy The Herald-Sun Newspaper)

The intersection was still like this in 1972 - sometime between then and the late 1980s, the curve of Guess between, um, Guess and Watts was closed, and the service station was torn down and converted to the almighty asphalt.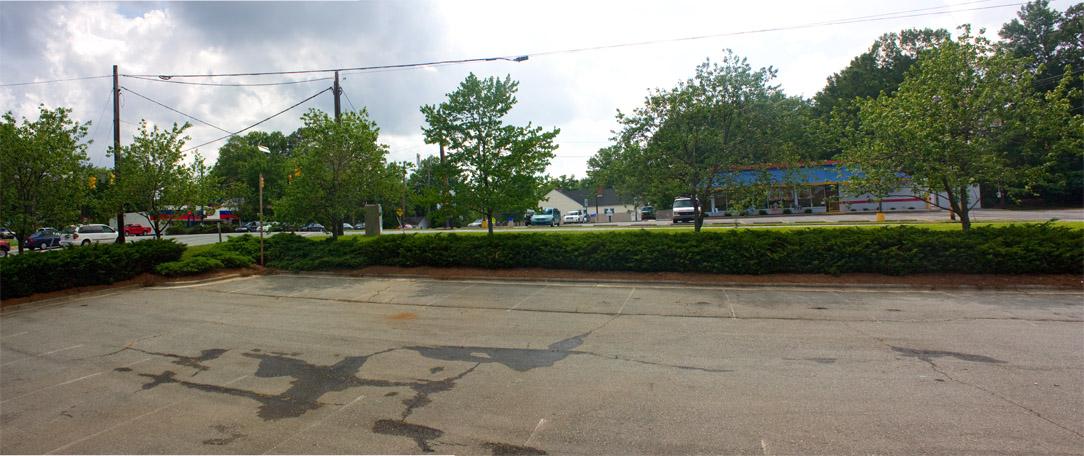 SIte of Albans Esso, looking west, 05.23.10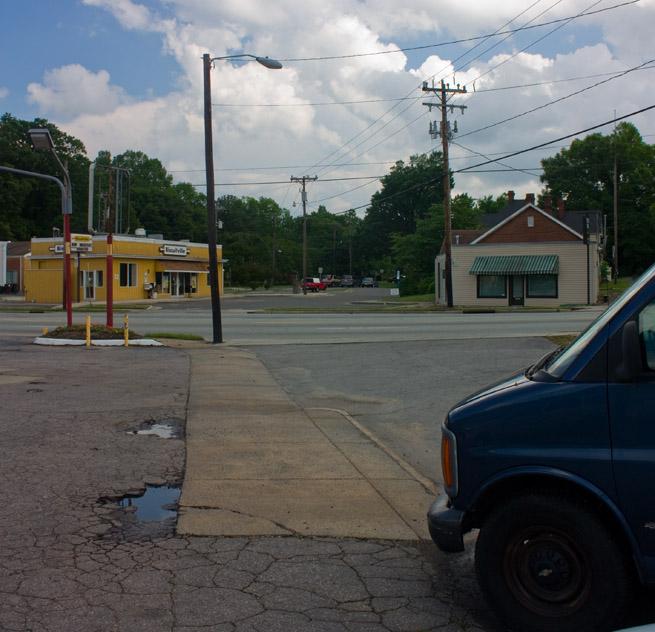 Former path of Guess Road, looking southeast towards Watts St. (you can see the nearly buried curb.)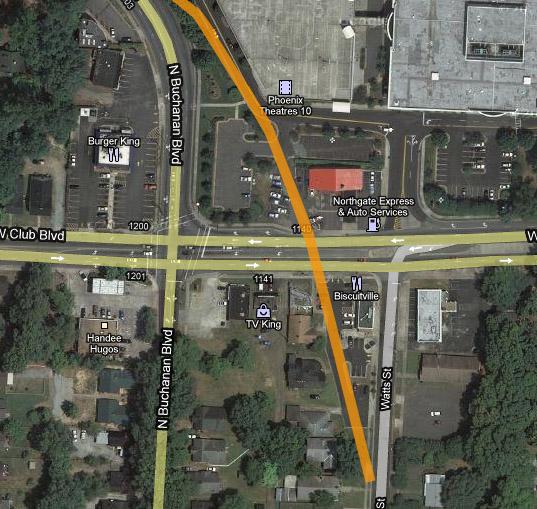 Former path of Guess Road, in orange.

Find this spot on a Google Map.

36.017225,-78.911623