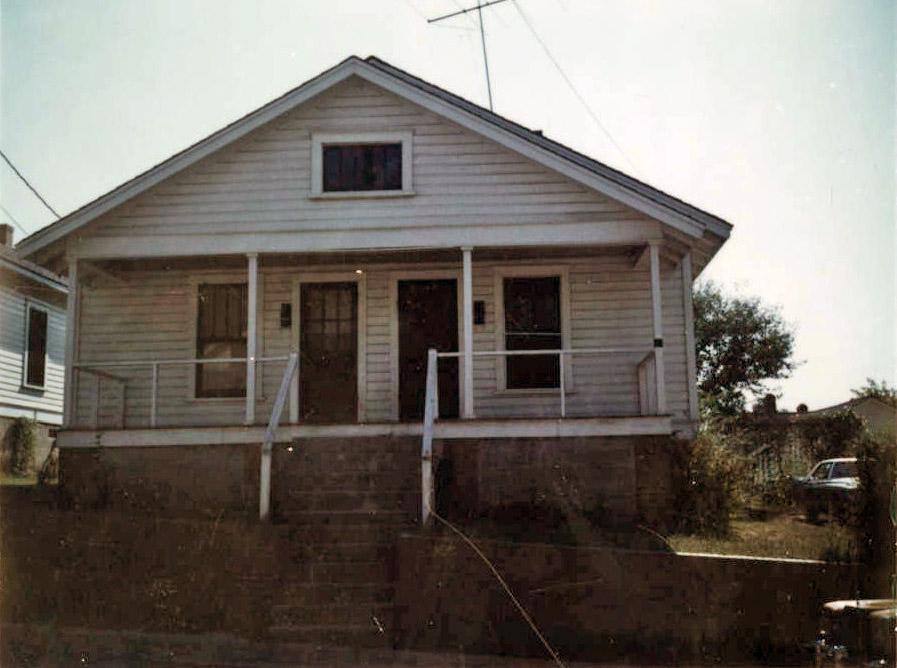 1971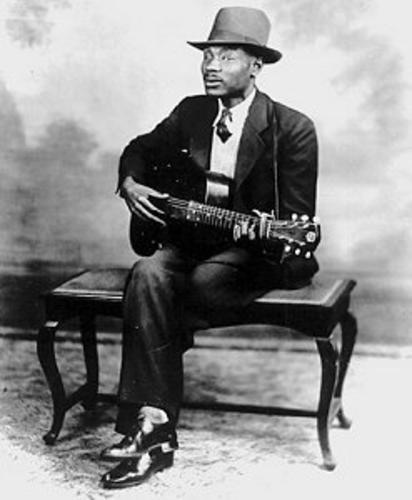 The most well-known of Durham's Bluesmen is 'Blind Boy Fuller'. Fuller, née Fulton Allen, was born on July 10, 1907 in Wadesboro, NC. He was one on ten children, and early in his childhood moved to Rockingham, NC, after the death of his mother. In 1926, Allen married Cora Mae Martin; the following year, he began to lose his eyesight, and turned to busking on street corners with this guitar as a way to earn money. Allen traveled to Winston-Salem and Danville, VA, playing at tobacco warehouses. In 1928, then completely blind, he made his way to Durham.

Allen often played in the tobacco warehouse district to earn money; street vendors, musicians, and retail establishments all were interested in tapping the tobacco farmer who was newly flush with cash from the tobacco sale. He also played along the part of Hayti also known as 'Mexico', along East Pettigrew Street.

In 1935, James Baxter Long, who managed a record store in Burlington, and the United Dollar Store in Durham noted Fuller's talent. He secured Allen a recording session with the American Recording Company (ARC) along with 'Blind' Gary Davis and washboard player/guitarist George Washington. It was Long who coined the name 'Blind Boy Fuller' as a better moniker for selling records; Long also named Washington 'Bull City Red', which reportedly referred to Washington's skin color.

The musicians recorded several tracks in New York City, including "Rag, Mama, Rag" and "I'm a Rattlesnakin' Daddy." Over the next five years Fuller recorded ~135 'sides', his recordings appearing on several labels. In April 1936, Fuller recorded ten solo performances, and also recorded with guitarist Floyd Council. In 1937, he auditioned for talent scout Mayo 'Ink' Williams and recorded for the Decca label, but then returned to ARC. Later in 1937, he made his first recordings with harmonica player Sonny Terry, recording "Bye Bye Baby Blues."

Fuller is often described as a "sharp dresser" who had a "fiery temper" and always carried a .38 pistol with him. In 1938, he was imprisoned in the Durham County Jail for shooting his wife in the leg. His wife evidently recovered and forgave him.

However, the incarceration caused him to miss John Hammond's "Spirituals to Swing" concert in New York City that year. Sonny Terry who went in his stead, sparking the beginning of a long 'folk music' career.

Fuller recorded again that same year in Columbia, SC, producing "Big House Bound" about his time in the Durham jail. He recorded again with Washington and Terry in Memphis in 1939. Fuller's last two recording sessions took place in New York City during 1940. Fuller refused admission to the hospital, and was cared for at his home at 904 Massey Avenue by his wife. He died on February 13, 1941 following complications from surgery for cystitis. He is buried in Grove Hill Cemetery. Read a bit more about Fuller's final resting place (and those of other bluesmen) at his entry on the Dead Blues Guys site.

While I'm not qualified to analyze Fuller's work, this is one opinion from his Wikipedia entry:

"His style of singing was rough and direct, and his lyrics explicit and uninhibited as he drew from every aspect of his experience as an underprivileged, blind Black person on the streets -- pawnshops, jailhouses, sickness, death -- with an honesty that lacked sentimentality. Although he was not sophisticated, his artistry as a folk singer lay in the honesty and integrity of his self-expression. His songs contained desire, love, jealousy, disappointment, menace and humor."

You can listen to an excerpt of Fuller's music at this site, or here is a sampling of Blind Boy Fuller music on iTunes.

A prolonged effort to recognize Fuller with a historical marker culminated in the placement of a state historic marker on Fayetteville St (beside the Stanford L. Warren library) and a city historic marker along the American Tobacco Trail near Fayetteville St. and the cemetery where Fuller was buried. When the city marker was unveiled, Nick Tennyson (then mayor of Durham) proclaimed June 16, 2001 as "Blind Boy Fuller Day".

Fuller's house, unfortunately, has seen better days, and nothing marks the house at 904 Massey Ave. other than assorted pieces of plywood boarding up possible points of ingress.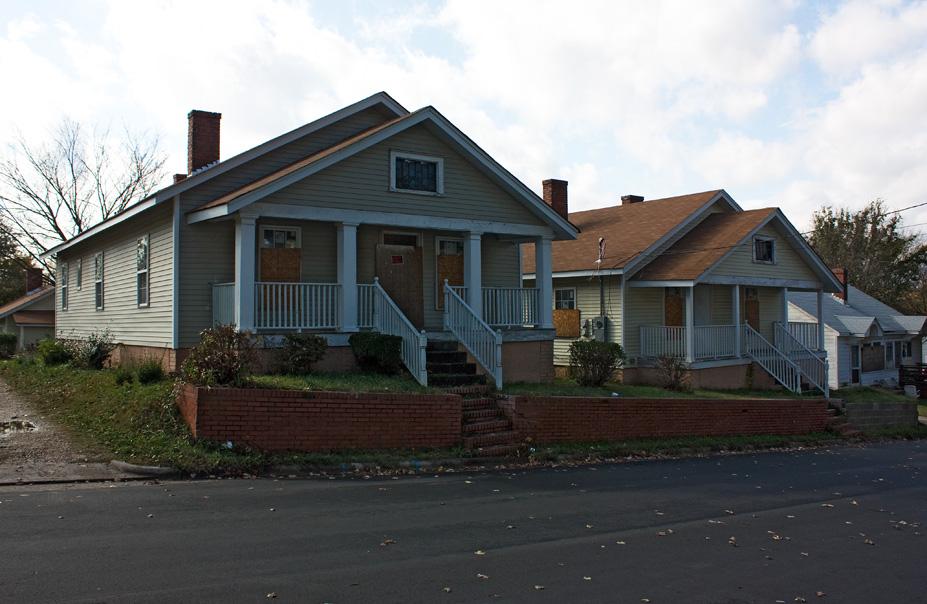 Blind Boy Fuller house, on the left, 11.15.08

Find this spot on a Google Map.

35.978654,-78.893432