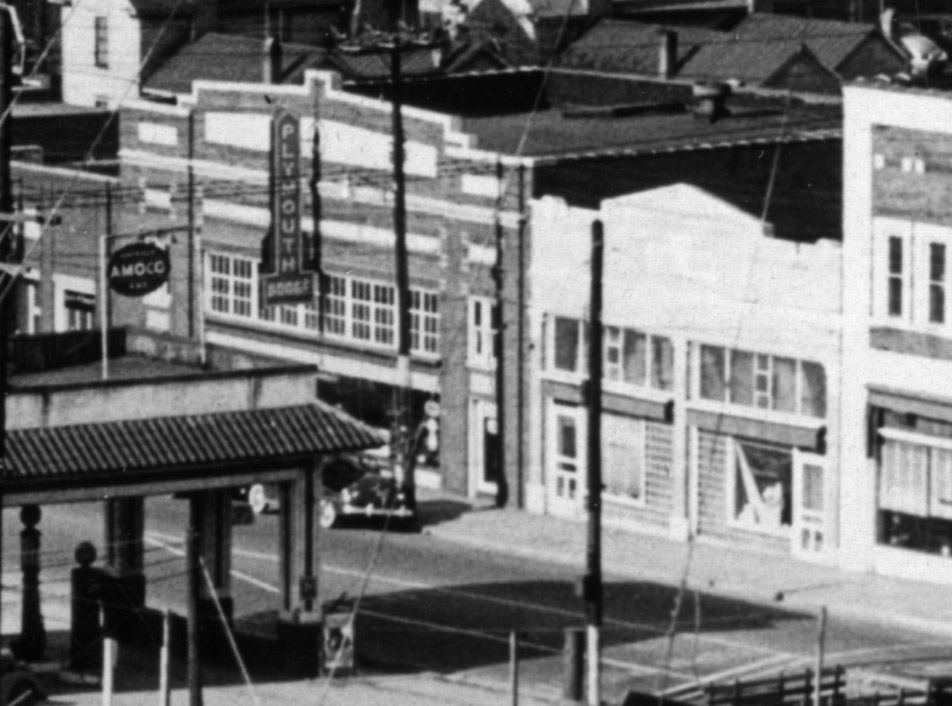 The building at 806 West Main St. was a Plymouth dealership in 1948.
Gary Bass opened a seafood restaurant in the former dealership in 1983; one of a new wave of restaurants that opened during Durham's 'first resurgence' in the mid-1980s. As of 2011, it was one of the few of the originals still around.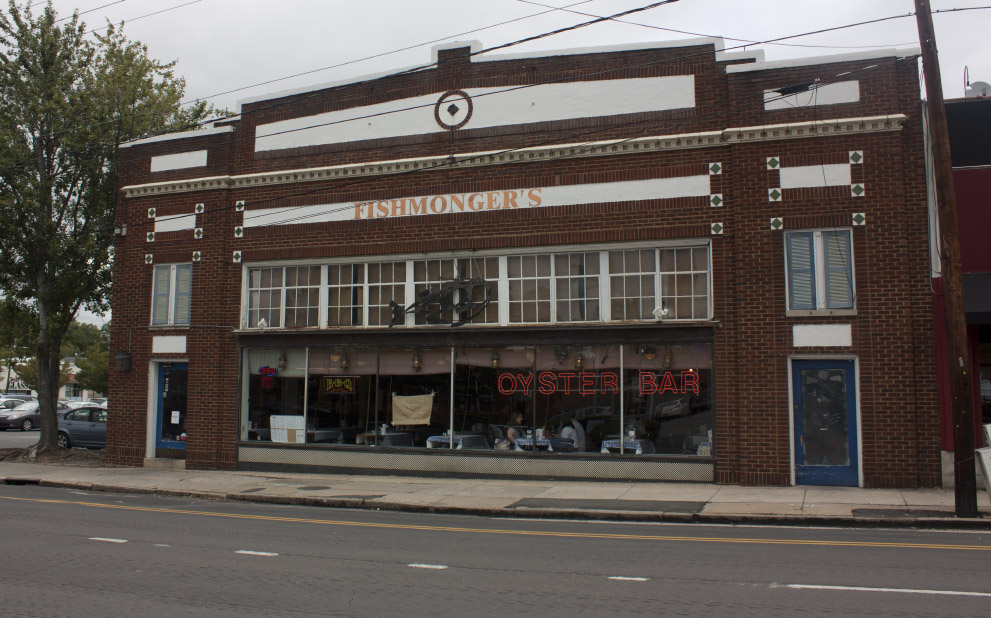 09.18.11 (G. Kueber)
That was not to last; Fishmonger's closed in November of 2015. In July of 2016, it was announced that Matt Kelly, chef of Mateo, Lucky's, Vin Rouge, and Mothers and Sons, would be opening a new seafood restaurant at this location, St. James Seafood and Oyster Bar, slated to open in September of 2017.