36.012664058709, -78.902016718351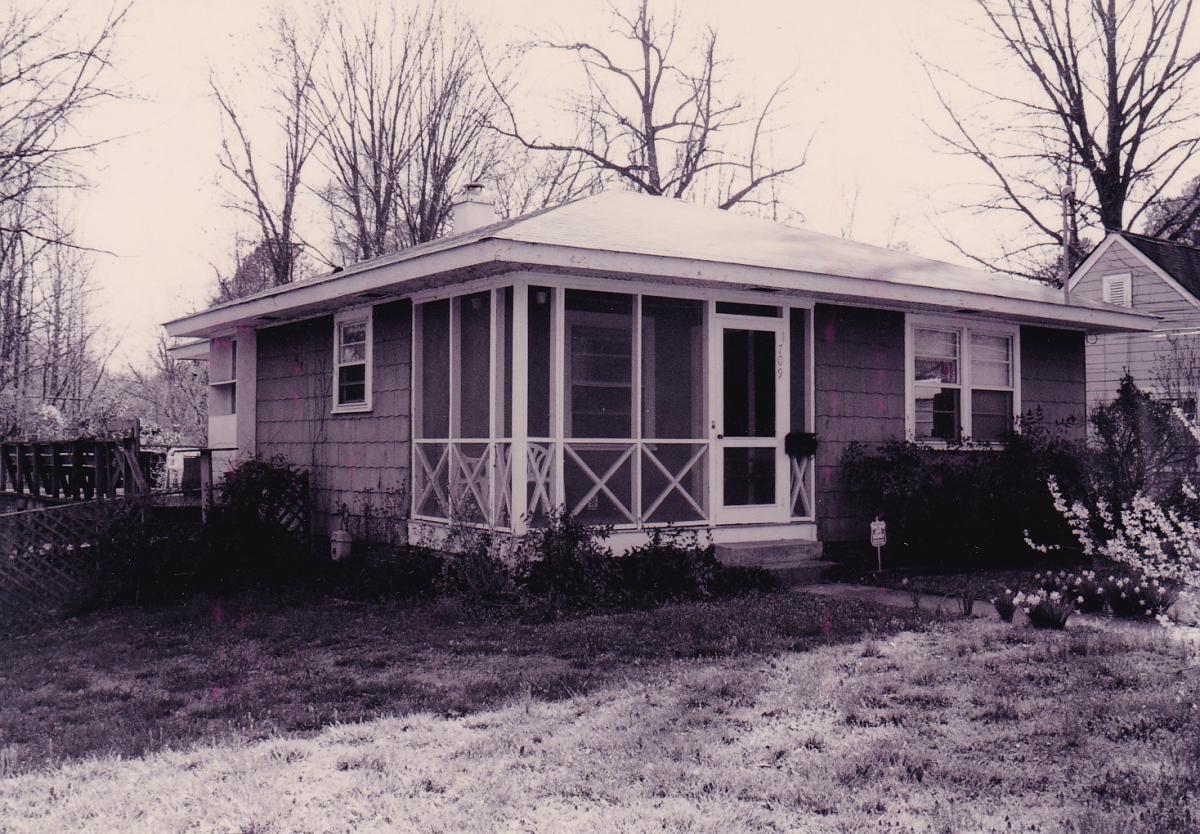 03.08.2000 - Photo by survey volunteers for Historic Preservation Society of Durham (now Preservation Durham)
Though Durham County tax records date this house to 1948, it appears this last structure on the south side of Knox Street closest to South Ellerbe Creek was not built until the early or mid-1950s.

Left - fragment Durham County Register of Deeds plat showing subdivision of John W. Pope Estate lands; 709 W. Knox is on the plot labeled #1.  Right - fragment of 1950 Sanborn Fire Insurance map (available online via NCLive.org) showing homes built along the 1300 block of Ruffin Street as well as 711-713 W. Knox, but no building yet constructed on the lot closest to the creek.
The first residents of the home listed in available city directories were Robert E. Hall and his wife Mabel H. Hall, from at least 1955-1963.  Robert was a tobacconist and World War I veteran.  City directories list their previous residence in the early 1950s as 710 Parker Street in Morehead Hill.  Both husband and wife passed away within months of each other in 1967 and are buried in Maplewood Cemetery.
Passersby on the South Ellerbe Creek Trail can see the rear and side of this house as they cross the bridge over the waterway in the turn of the path just below West Knox Street.
This building was the subject of a What's It Wednesday?! post on Open Durham's social media accounts (Facebook and Instagram), the week of June 5, 2019.  Follow us and stay tuned for more finds!