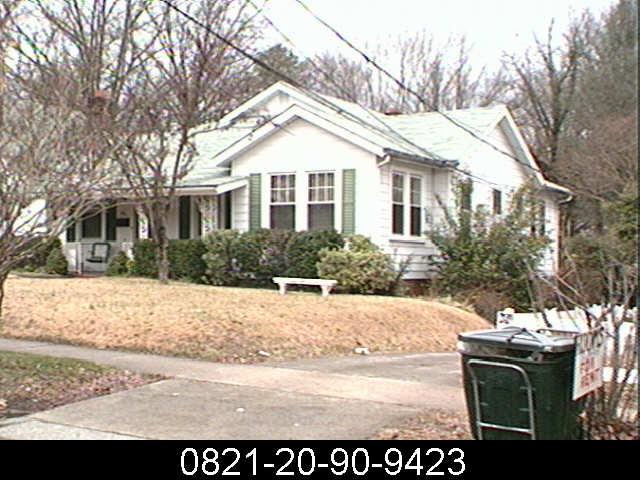 Durham County Tax Administration photo, c.2012
From the 2010 National Register listing for the Stokesdale Historic District (in which this is a contributing structure):
This one-story, side-gabled house is four bays wide and triple-pile with a projecting front-gabled bay on the right end of the façade, a full-width rear gable, and a side-gabled ell beyond the rear gable. The house has a brick foundation, aluminum siding, and an exterior chimney in the west gable end. The house retains six-over-one, double-hung wood sash windows throughout and a Craftsman-style, eight-light-over-one-panel wood door. The shed-roof, engaged porch has a terra cotta floor and is supported by intricate metal posts with metal railings. County tax records date the property to 1930; the earliest known occupant is Edward P. Norris (dentist) in 1930.
Garage, c. 1930 – The front-gabled, frame one-car garage has molded weatherboards, an overhead vehicle door on the front, and a window on the west side.