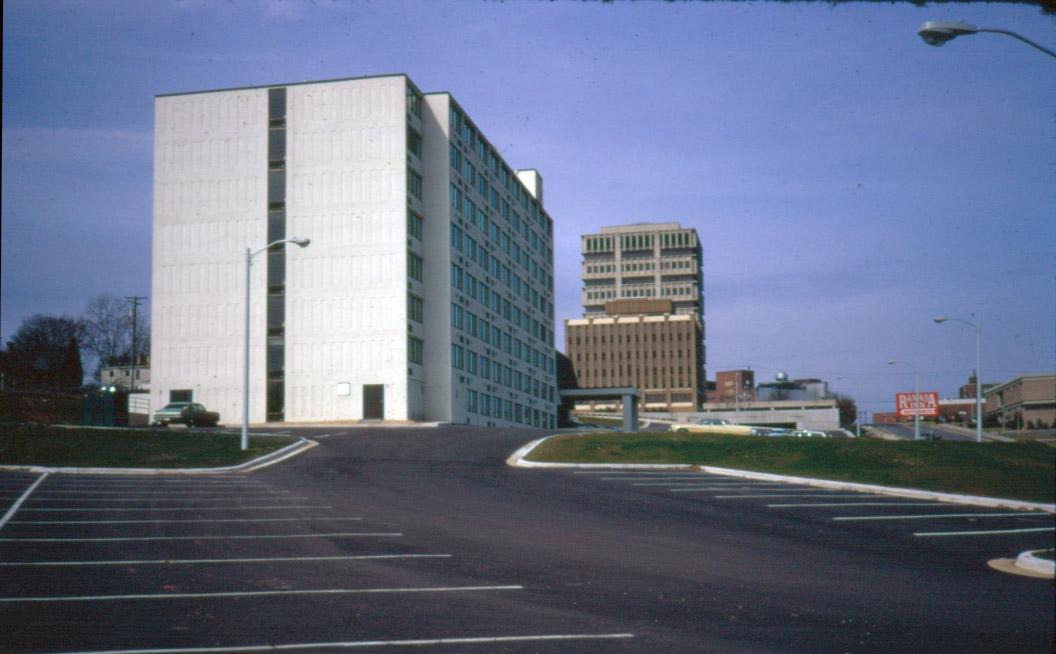 Ramada Inn, 1973. (DCL)
The hotel/motelly goodness that inhabits the 3.71 acres of prime real estate at South Duke Street and the Freeway was likely built in the early 1970s, on land that had been cleared by urban renewal. 
The site where the building and its asphalt rest once supported numerous small houses - 515-703 South Duke Street, 514-712 Willard Street, and the 400 block of Yancey Street.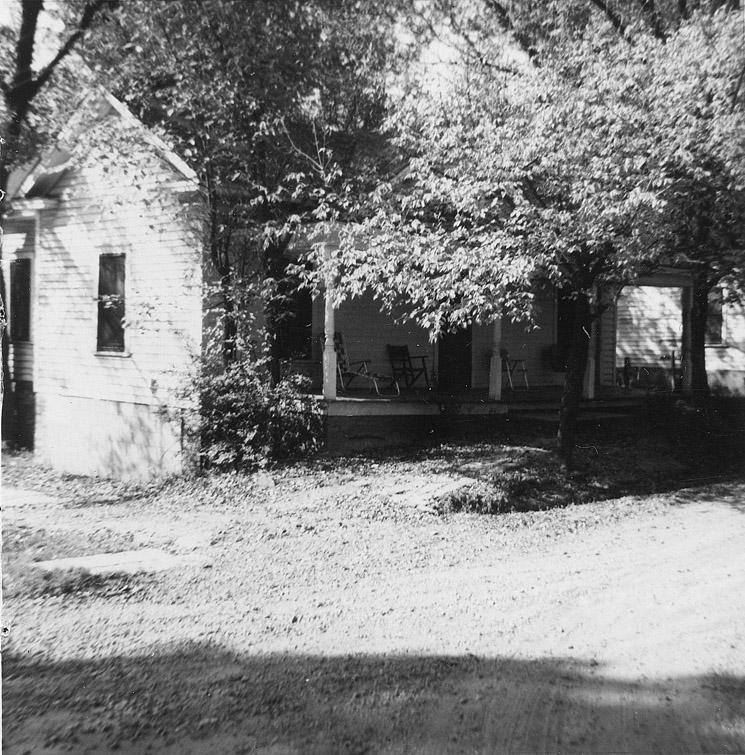 401 Yancey, looking southwest, 1965.
(Courtesy Durham County Library / North Carolina Collection)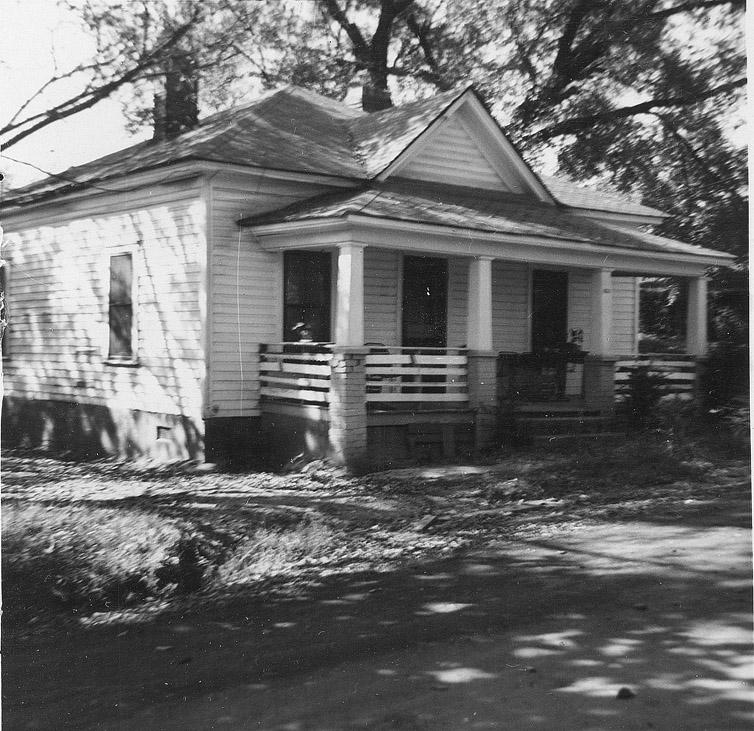 403 Yancey, looking southwest, 1965.
(Courtesy Durham County Library / North Carolina Collection)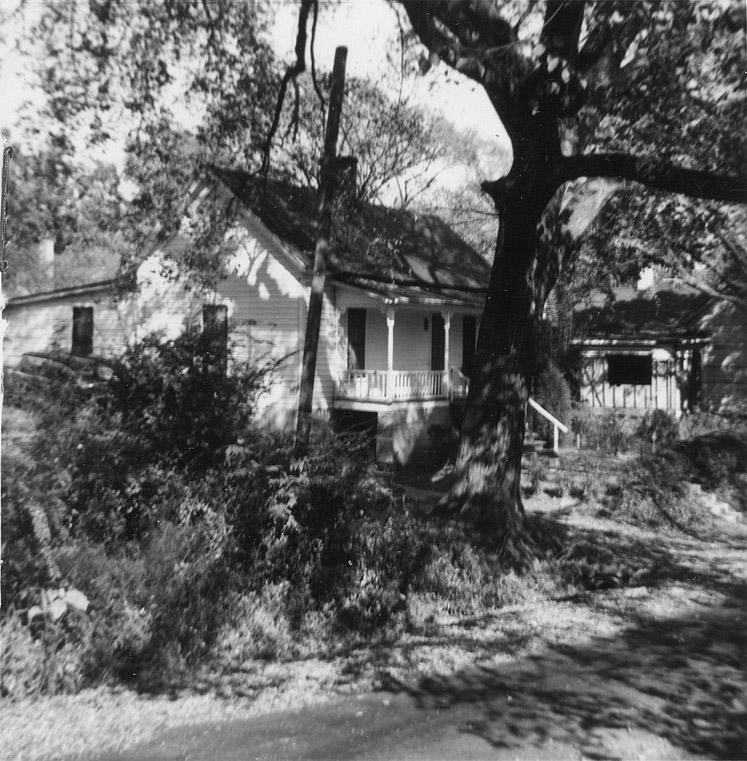 406 Yancey, looking northeast, 1965
(Courtesy Durham County Library / North Carolina Collection)

These houses were cleared by the city as part of the urban renewal program. The urban renewal program is a good demonstration of how people can become convinced of how a 'simple' solution will solve a complex problem. Problem: your city's middle class/businesses/retail stores are moving to the suburbs, where huge swaths of land allowed the construction of malls and shiny new cul-de-sac subdivisions. Solution: demolish huge swaths of land in town, consolidate dozens of parcels into one parcel, sell off to developers, who would create the suburban landscape - in the city.

Yeah, it didn't work. Unfortunately, a significant reason why people moved to the suburbs was to geographically resegregate themselves racially and, first the first time at such a distance, economically. Didn't matter how bare the land was downtown - people weren't coming back anytime soon.

So it sold off to car dealerships, and when private developers failed to materialize to build residential units, the government tried in their stead - thus constructing Forest Hills Heights, and later by funding development, such as Rolling Hills.

In 1972, The 400 block of Yancey St. was shifted northward to make more room for a hotel (actually for all of the hotel's parking) next to the freeway, creating discontinuity between the 400 and 500 blocks of Yancey. By the time I knew of the hotel, it was a Ramada Inn, but I don't know if it started off that way.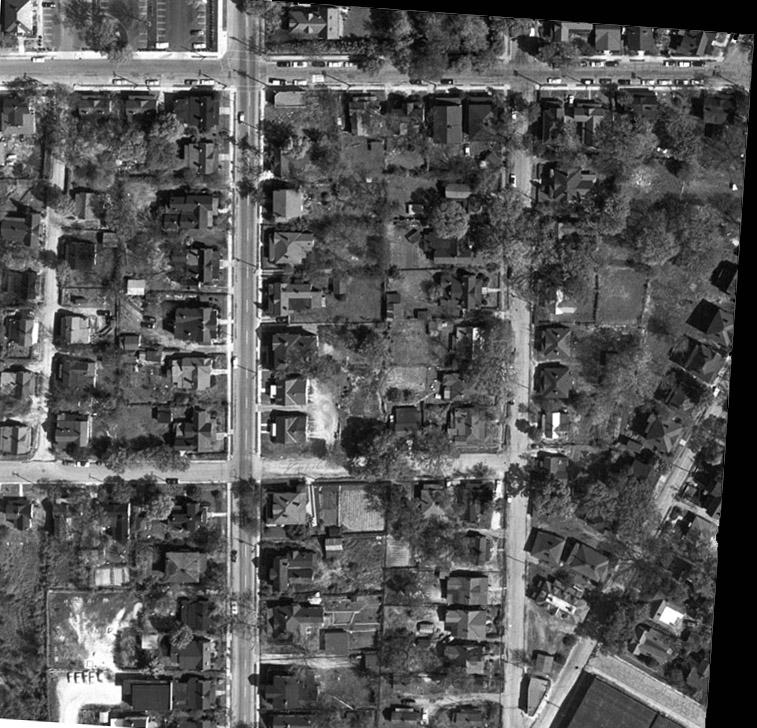 Aerial photo of the blocks, 1959.
(Courtesy Durham County Library / North Carolina Collection)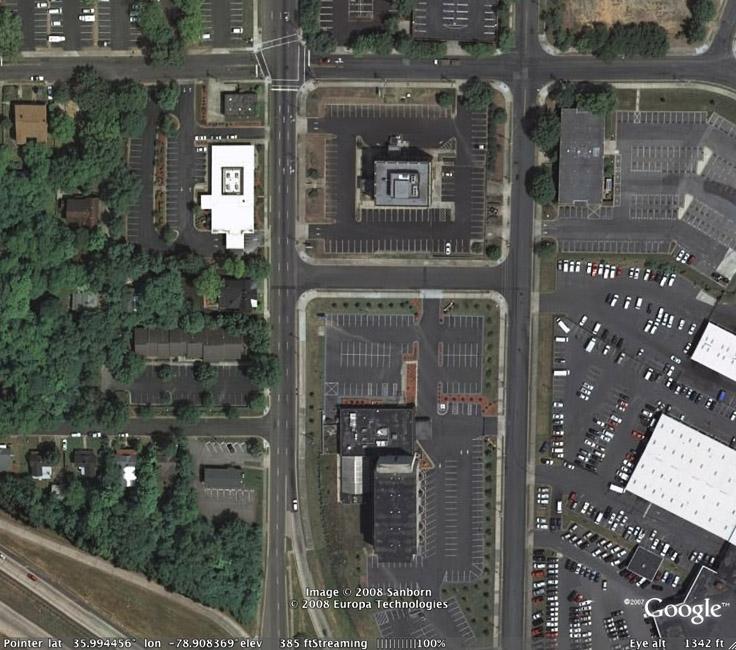 Same area from satellite, summer 2007.

After simply becoming "Inn" for a few years, hosting a few nasty clubs and then sitting empty, the hotel was bought and significantly refurbished. The owner put quite a bit of money into it, and proudly took me on a tour several years ago. But I think he put a bit too much money into it, given that the building remained, and remains, inherently a piece of junk. I never saw anyone parked in the parking lot. He ended up selling it in late 2006 to good ol' Frank Wittenberg, of Duke Tower and formerly of Durham Centre fame. He mounted an abortive attempt to resurrect the building as condos, and it has sat shuttered for at least a year, owned by "DB DURHAM LLC" in Miami, FL.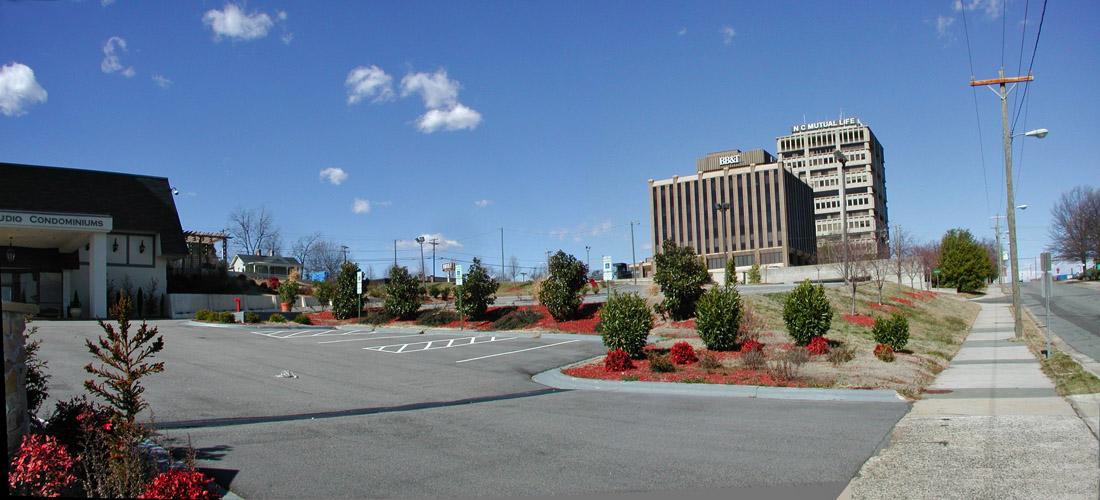 Site of 406 Yancey, looking northwest, 02.10.08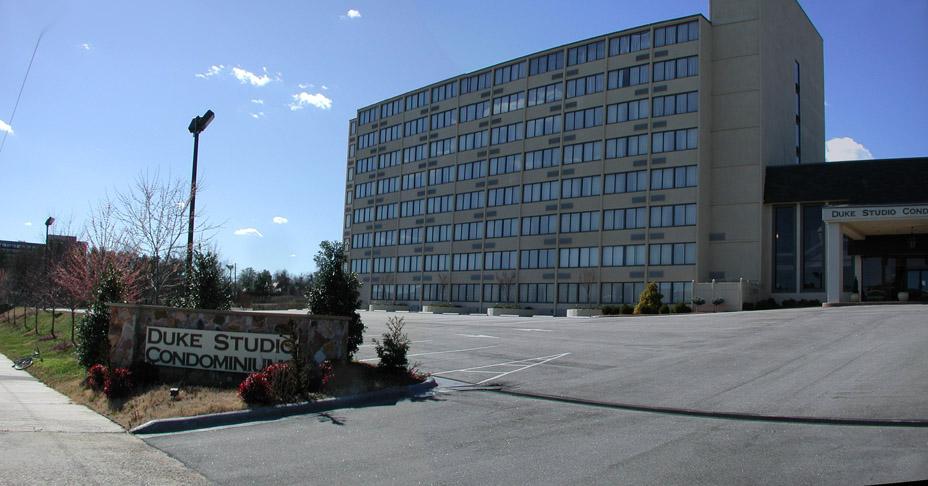 600 Willard, looking southwest, 02.10.08

I really find this building ug-ly. I would shed no tears should it someday implode.
Purchased in 2015 by Graduate Hotels, which, amazingly enough, plans to hipster-ize this hulk.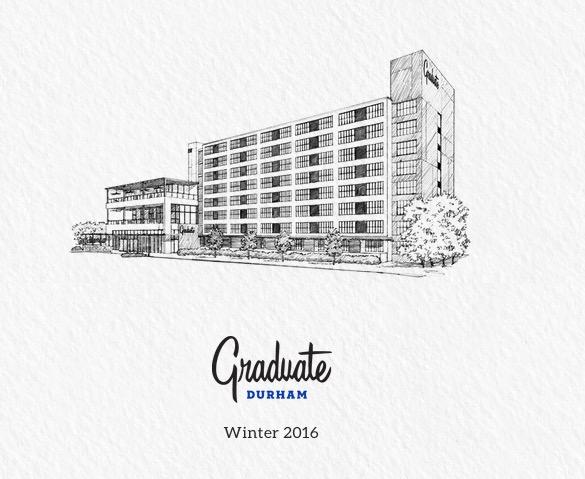 And that fell through.
The Herald reported in July of 2017 that
"Alliance Residential Co., a Phoenix-based investor and manager of residential communities, would like to redevelop the former eight-story hotel at 600 Willard St. into a 340-unit apartment building with a parking deck."
I can't say that, generally, I'm excited by yet-more-apartments in downtown Durham (I'm not opposed to yet-more-residential, but would like to see some variety.) But given that the article says
"The files submitted to the Durham City-County Planning Department reveal the apartment complex would be made up of two buildings, totaling 395,000 square feet, with one featuring a 145,000-square-foot parking deck with 440 parking spaces. The plans also show multiple courtyards and a pool. The taller of the two buildings would rise seven stories with the second building coming in at five stories."
I assume this means replacing the current structure, which is about as un-urban as an urban building can get. Given that it's been abandoned for - well, forever - that's a good thing. I'd love to see some expansion of the definition of "downtown," which requires replacing the ring of 1960s-1970s suburbia that was urban renewed into existence around the loop.
The structure was demolished in early 2018.
02.28.18 (G. Kueber)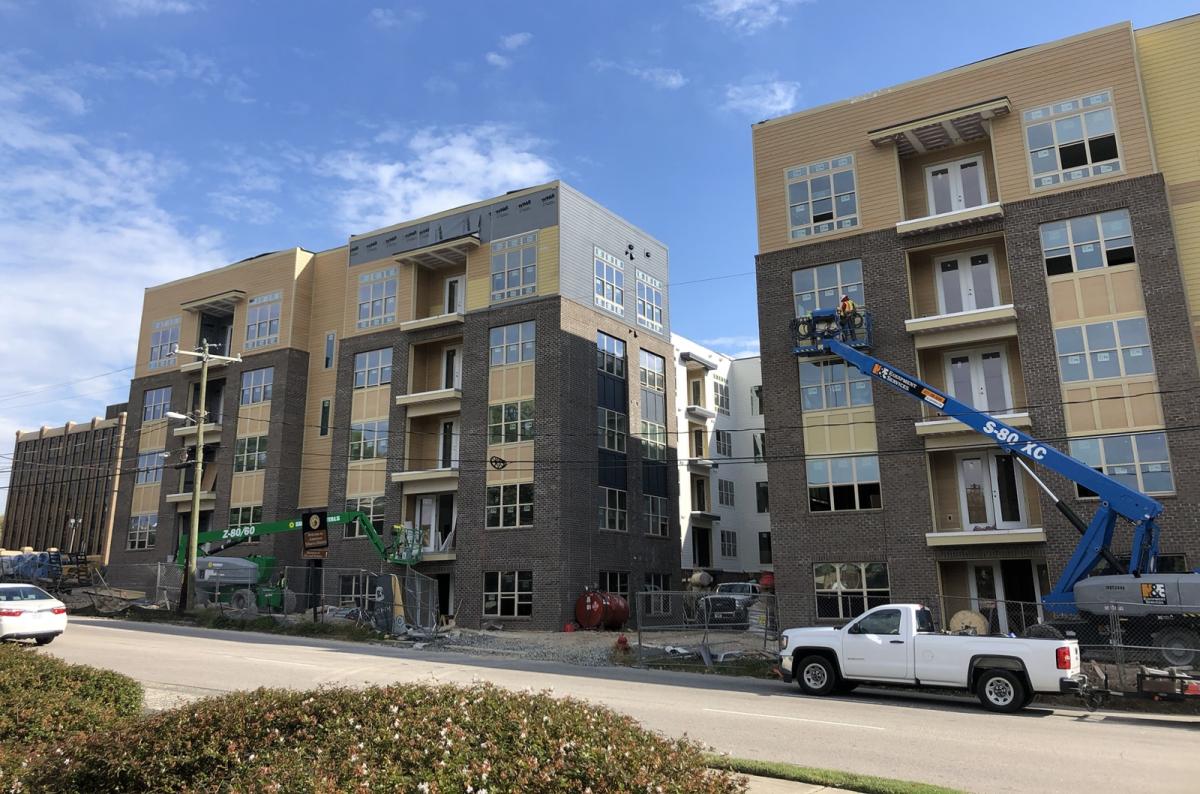 Looking east-northeast from S. Duke and Yancey, 11.05.2019 (G. Kueber)