Year demolished
1970-1972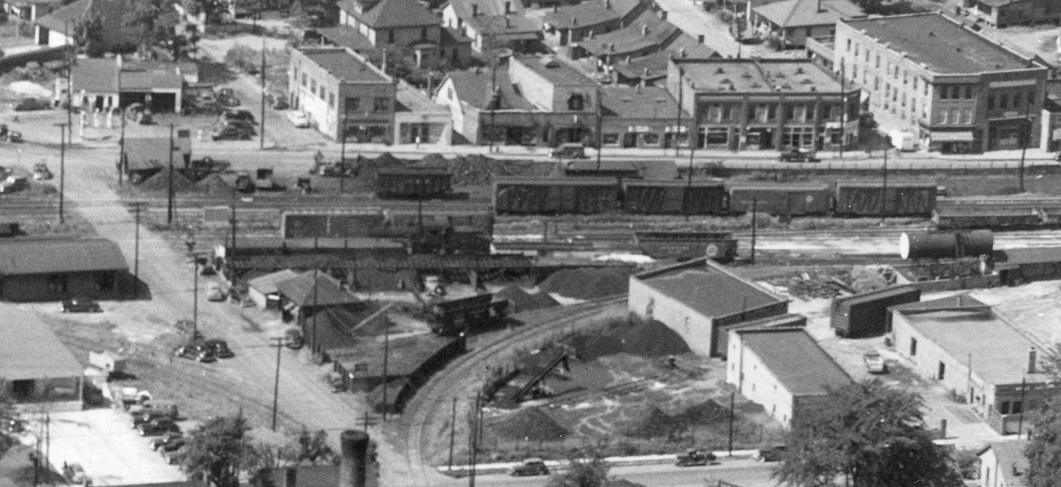 (Courtesy State of North Carolina Archives)

Above, looking south at the block of East Pettigrew between Henry Alley (intersecting street on the right) and Cozart St. (intersecting street next to Speight's service station, on the left) - circa ~1940s. 526-532 is the two-story structure next to Henry Alley.

526-532 East Pettigrew St. was one of the earlier commercial buildings constructed on East Pettigrew. It appears to have been constructed in the 1910s. In 1919, it housed the Hayti Barber Shop at 526 and Pettigrew Barber at 528. By 1922, 526 also housed the Wayside Ice Cream Parlor.

By 1930, 526 housed the Economy Meat Market, 528 the Hayti Barber Shop, 530 Royal Tailoring, and 532 the Star Cafe. By 1935, 526 housed Samuel Fagan Meats, and the Star Cafe has closed.

By 1938, it housed the New Deal Barber Shop and Royal Tailoring Company. In 1941, the Shepard Grocery (526), New Deal Barber Shop (528), a billiards parlor (530), the Upchurch Temple (530 1/2), and the Old Star Cafe (532).

By 1948, the billiards parlor, Old Star Cafe and temple had departed. Acme Shoe Repair had opened at 532. By 1950, 526 had become Isler's Hotel and Grill, 528 Beatty's Barber and Beauty Shop, 530 1/2 part of Isler's hotel, and 532 Shelley's Shoe Sch - ?(school)?.

In 1954, 528 had become the New Deal Barber Shop again, 530 Abraham Shaw's Valet shop, and 532 Dee's Sewing Shop. In 1957, 532 was the Guess Shoe Shop and 530 was vacant, but would become Trixie's Pool Room in 1959, and the Midway Sport Shop in 1961.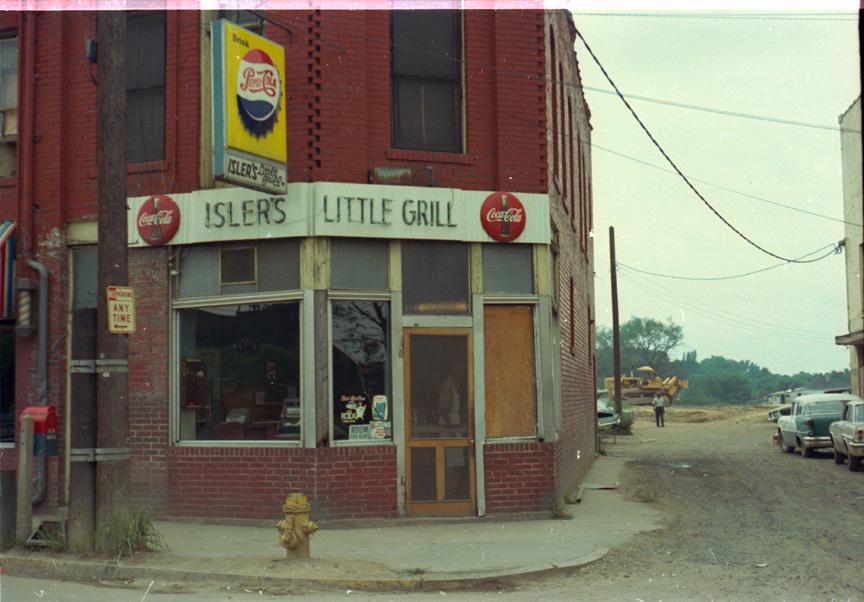 526 East Pettigrew and the corner of East Pettigrew and Henry Alley, 1970. Note the complete clearance south of the E. Pettigrew business strip.
(Courtesy Durham County Library / North Carolina Collection)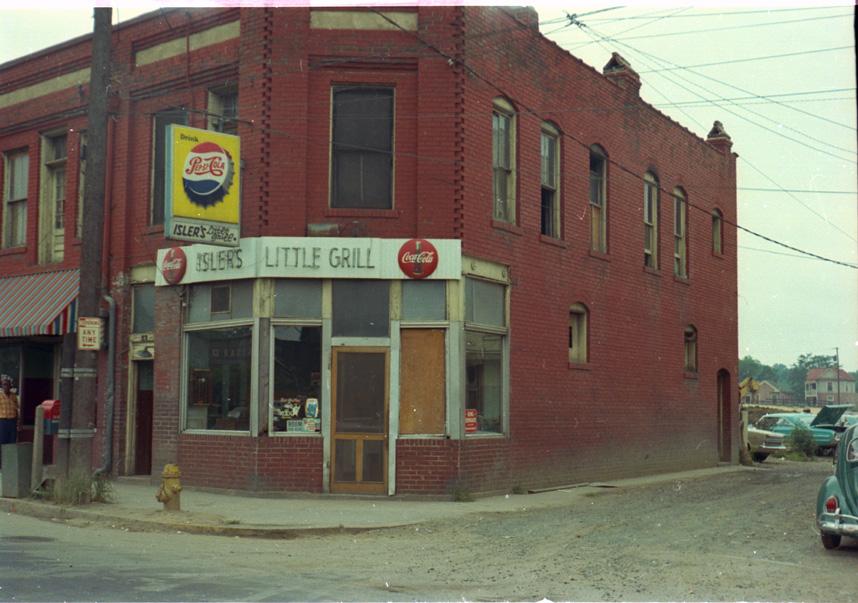 526 East Pettigrew, ~1970, looking more southeasterly.
(Courtesy Durham County Library / North Carolina Collection)

(My apologies on the following pictures. In my window of opportunity to scan these color negatives, I scanned them as positives, and was obliged to then try to invert them, which I have found to be a truly arduous endeavor. I've done my best.)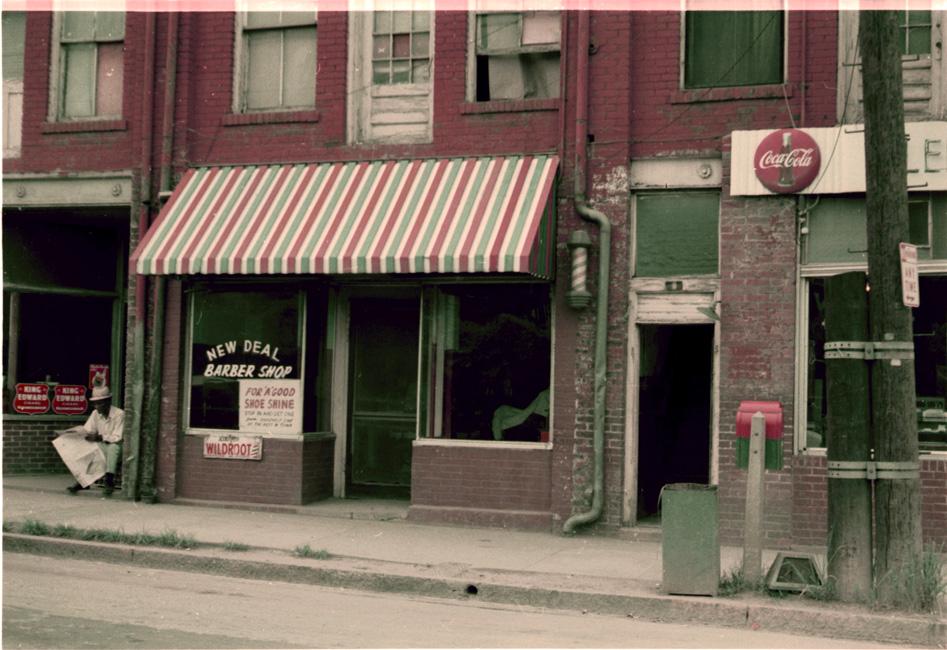 528 East Pettigrew, ~1970.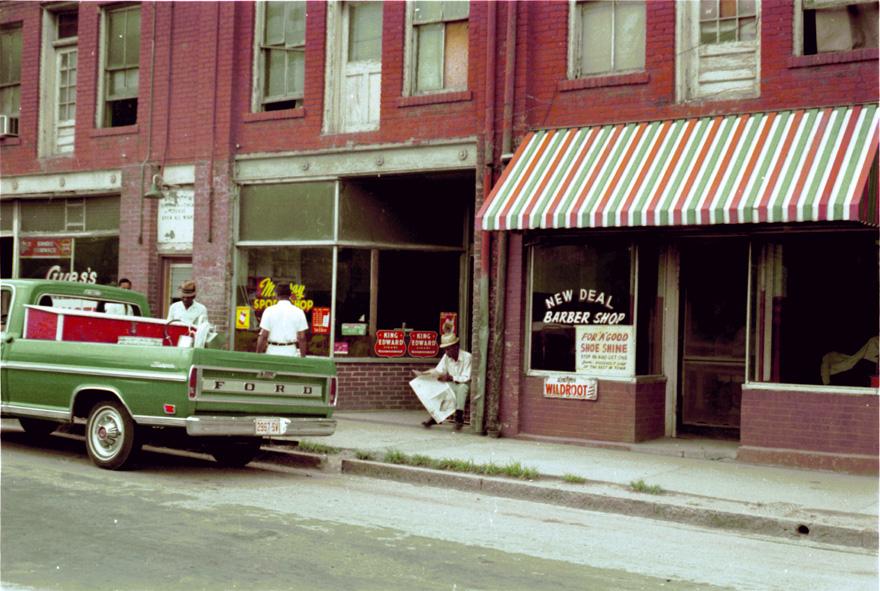 528-520 East Pettigrew, 1970.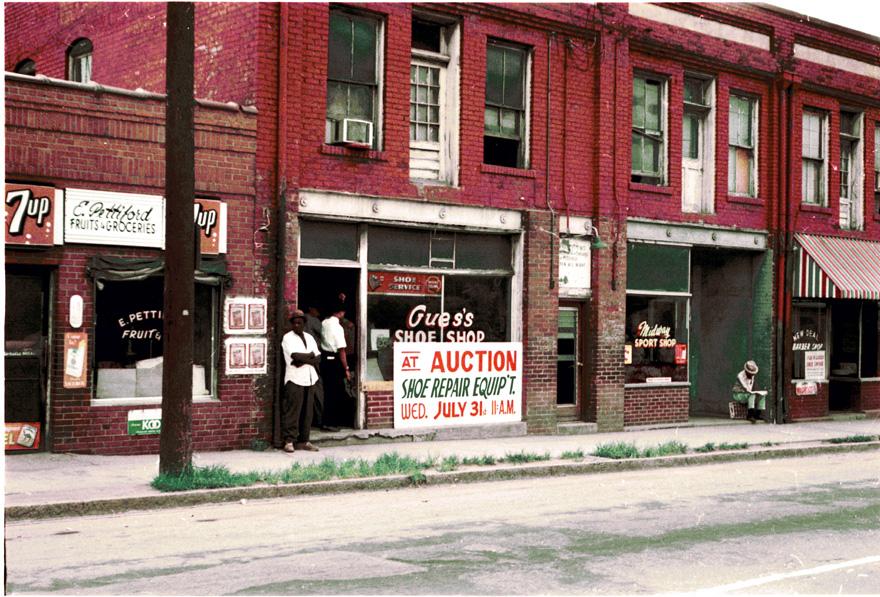 528-520 East Pettigrew, 1970.

This building was torn down prior to 1972. The land remains vacant.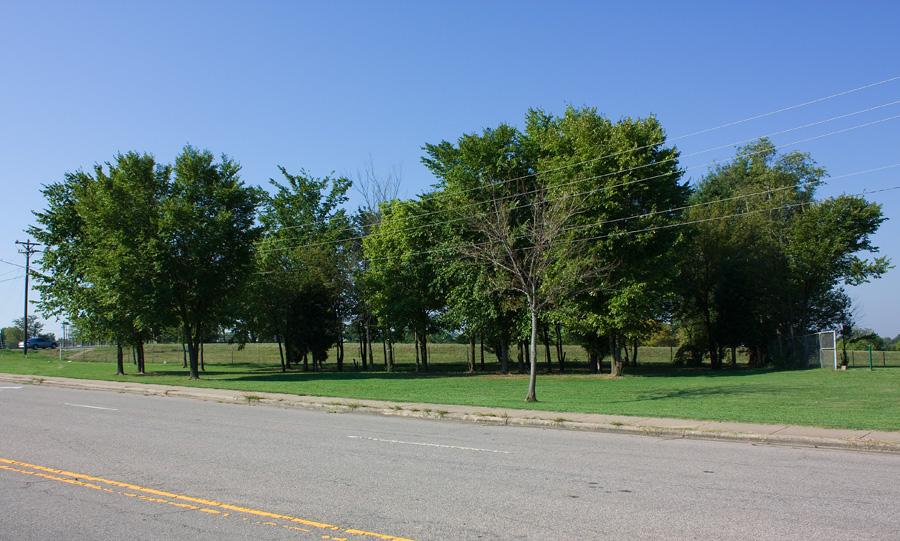 Site of 526-532 East Pettigrew, 09.04.08

Find this Spot on a Google map


35.98887 -78.897009