Year demolished
1960s-1970s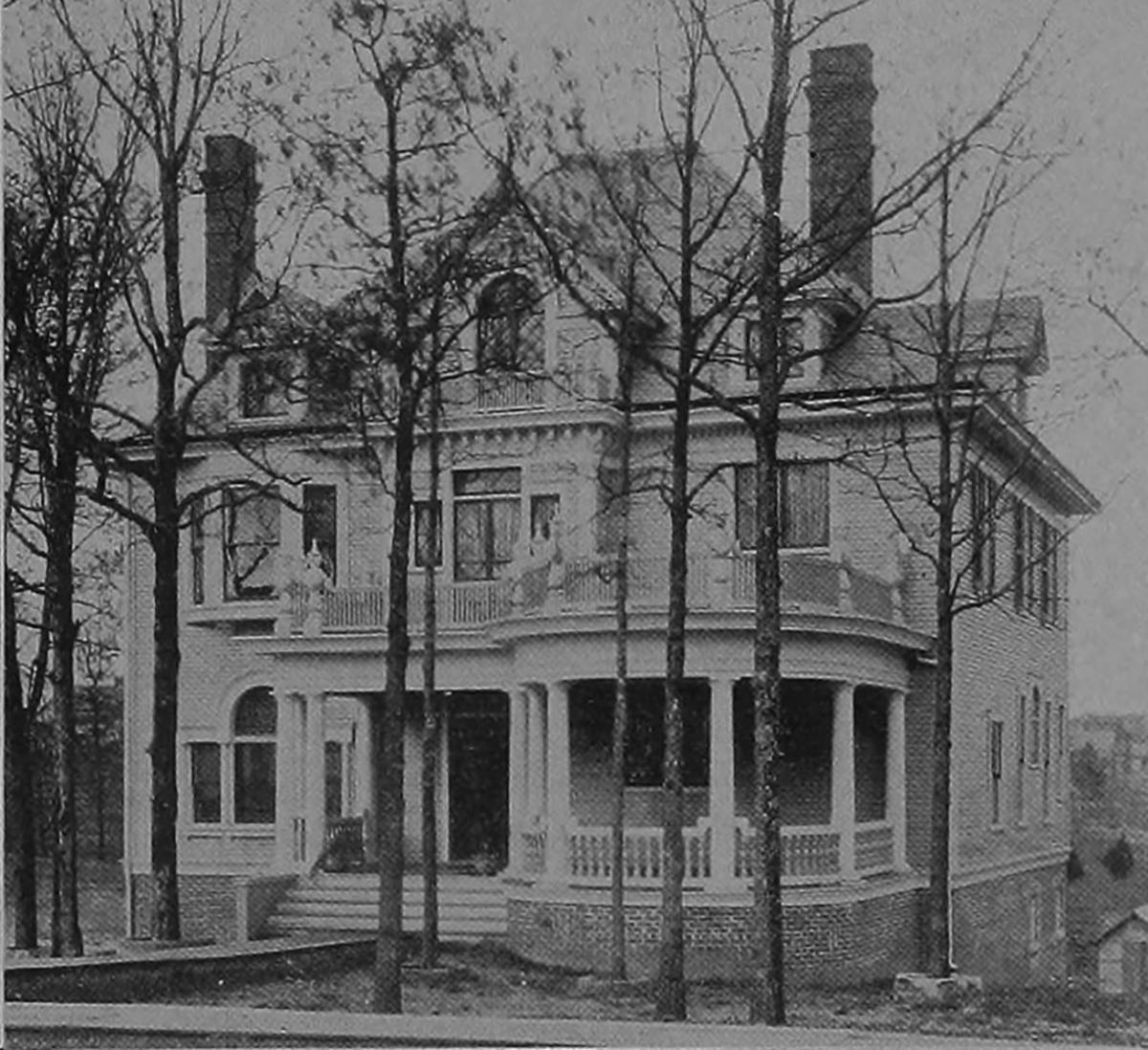 1903 (Colonial Southern Homes by Barrett, Charles W.) Retrieved from https://archive.org/details/colonialsouthern00barr)
As Morehead Hill developed in the 1880s and 1890s, multiple large houses were built on the larger lots along Morehead Ave. and Vickers Ave. The houses of SF Tomlinson, John Wily, et al occupied this block, which was the 800 block of Morehead until after ~1920.
518 Morehead was built by John F Wily, a Virginian who came to Durham to work as a cashier at Fidelity Bank.  by 1907-08 was residing at his Morehead Avenue home.  By 1915-16, he was vice-president of Fidelity and by 1924 he was also vice president of Pearl Cotton Mills and secretary of Sneed-Markham-Taylor Co. By 1925 Wily was president of Fidelity.  J. F. Wily remained in the house until 1939 when he moved to Dover Road in Hope Valley.  Eugene Wily resided at 518 Morehead from 1939 to the 1960s.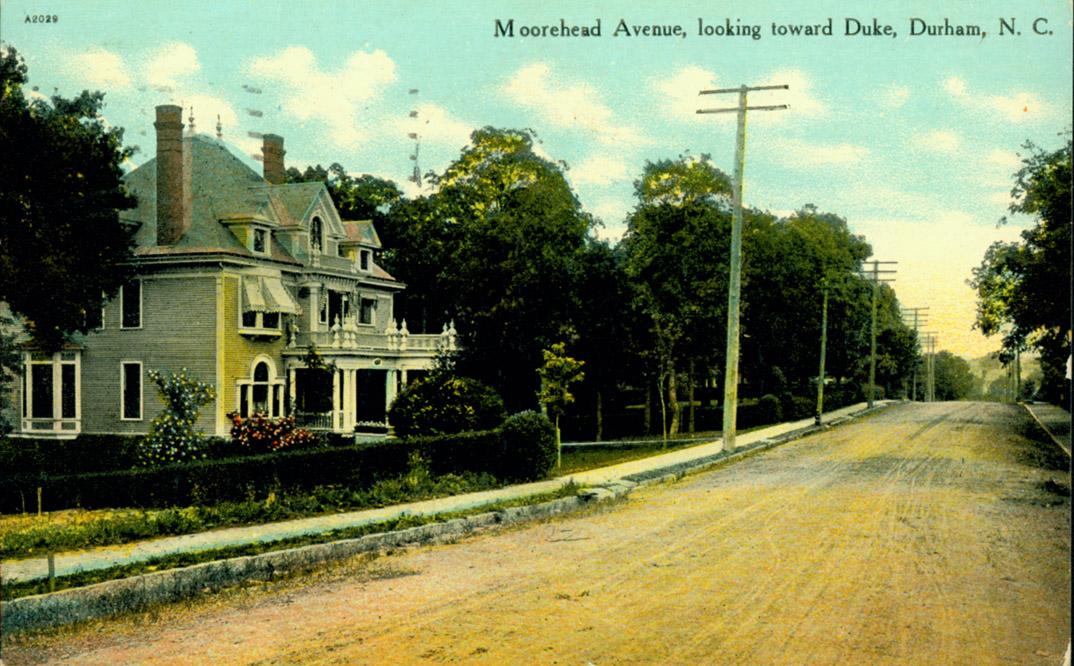 518 Morehead Avenue, the John F. WIly House
(Courtesy John Schelp)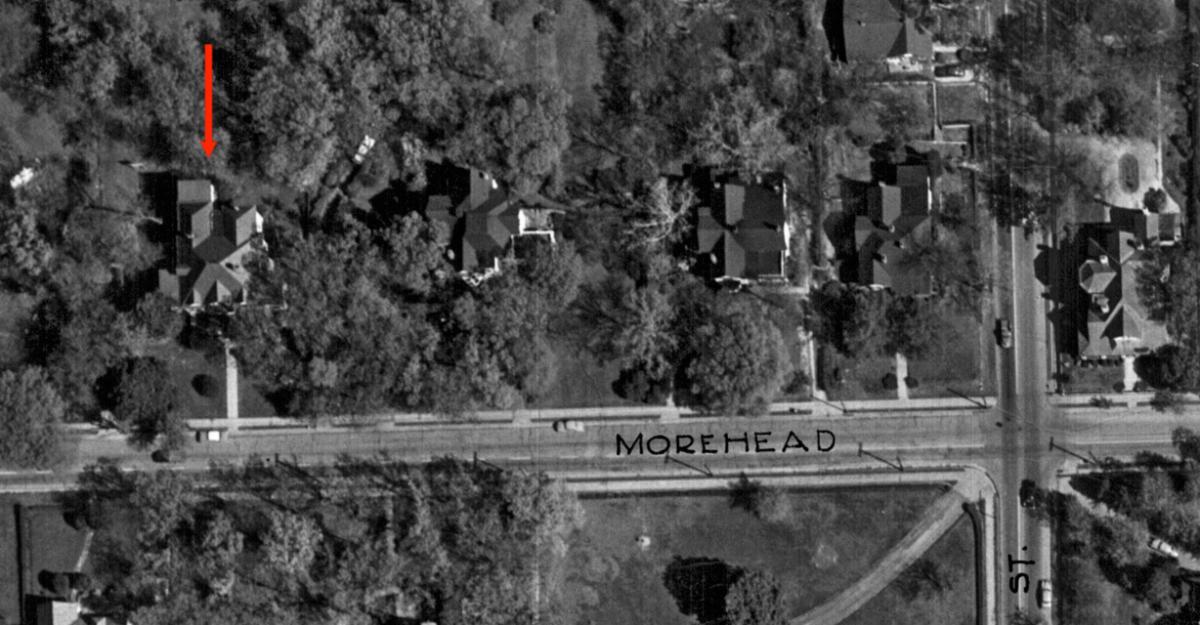 Aerial of the block, 1959

This houses were torn down - most by 1972; it appears that the lots were used for parking, probably overflow parking for Blue Cross Blue Shield. They now serve as overflow parking for Greystone next door.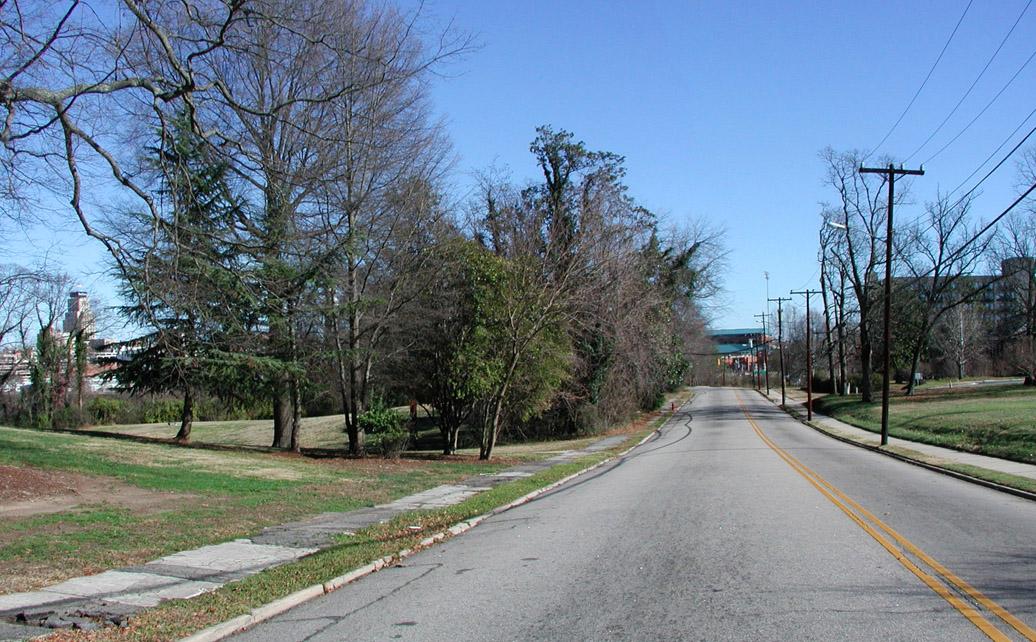 Looking east on Morehead Ave., 01.01.08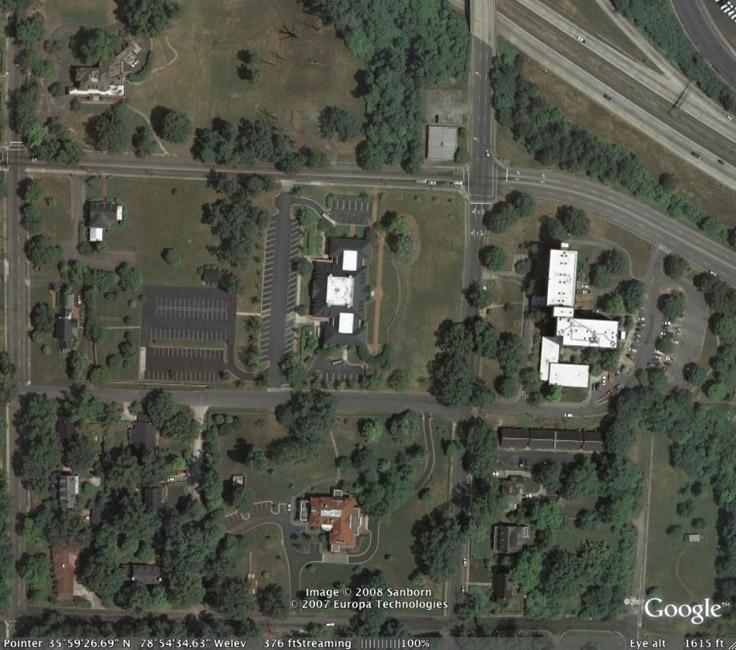 Aerial of the same area as 1959 in 2007.