During the 1950s, Hal G. Randolph was the owner and manager of the Canada Dry Bottling Company at 506 Ramseur St. The company bottled Spur, Nu-Grape, Sun Crest, Gordon's Beverages, and Canada Dry Ginger Ale.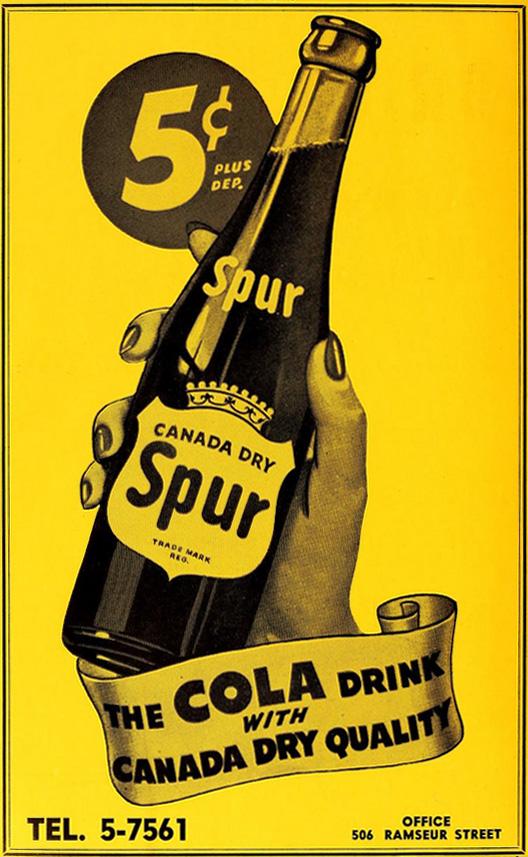 Spur cola ad from 1951 City Directory.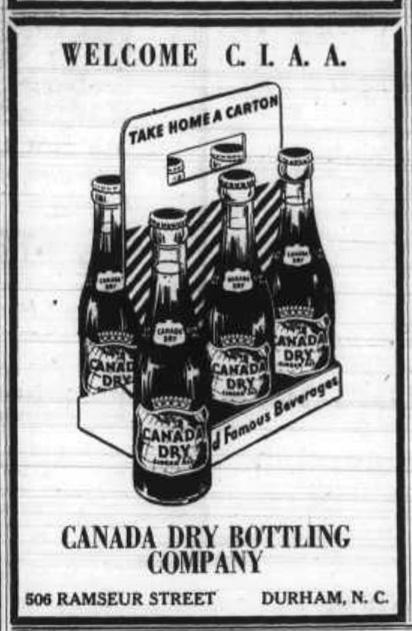 1953
Carolina Times
ad welcoming the CIAA basketball tournament to Durham.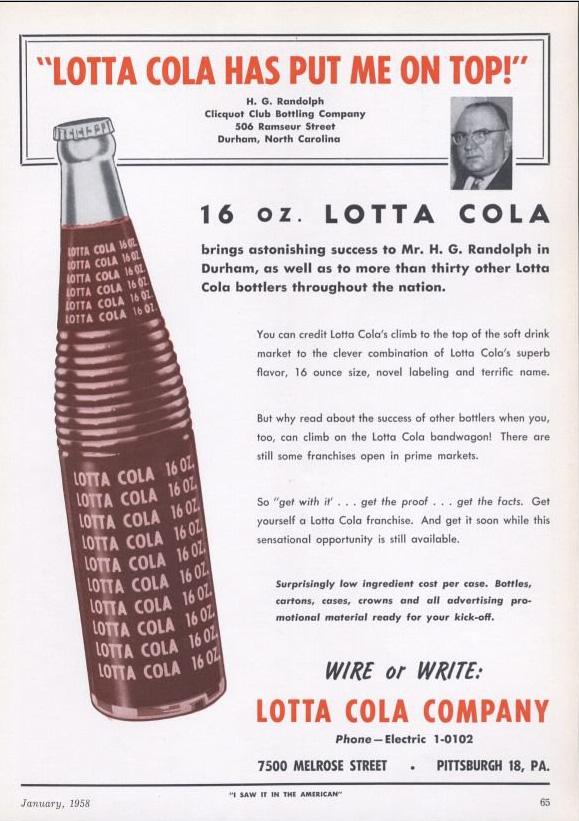 1958 Lotta Cola ad featuring picture of Hal G. Randolph.     By 1959 Randolph had moved his Clicquot Ginger Ale Bottling Company to Riddle Rd.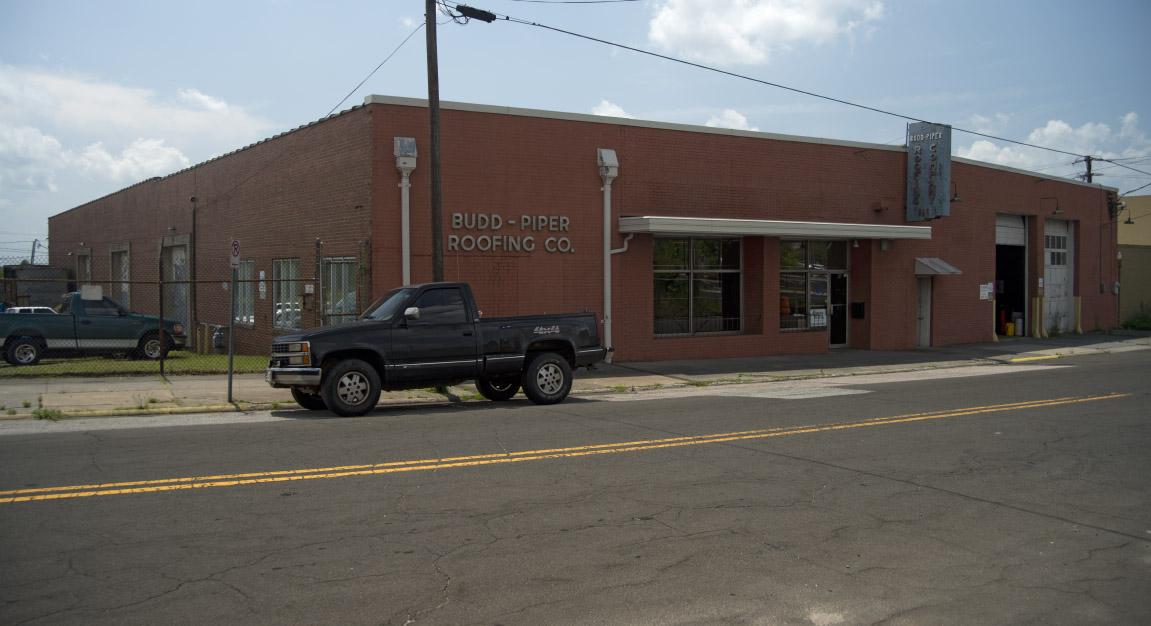 06.25.13
Budd-Piper is one of Durham's oldest companies; the company moved here from their Five Points location (I'm not sure in what year,) which eventually was demolished in 1960.