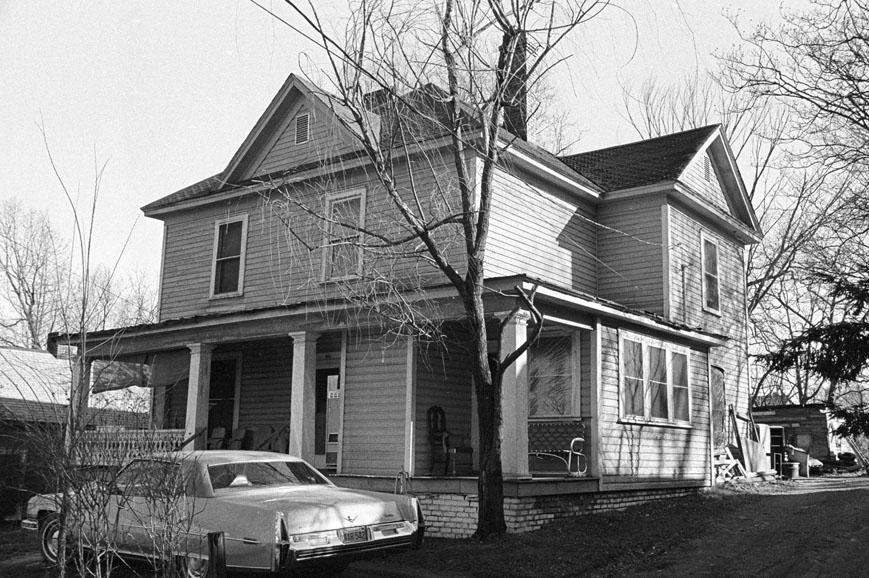 506 Oakwood, 1980
From the National Register Nomination, 2009:
The form of this two-story, Colonial Revival-style house remains largely intact and is two bays wide and double-pile with a high, hipped roof and front gable. The house rests on a stuccoed brick foundation, has German-profile wood siding and wood soffits, fascia boards, boxed eaves, and full gable returns. The asphalt-shingled roof is pierced by two tall, corbelled brick chimneys. A one-story, hipped-roof porch extends across the front of the house and wraps around the right (south) side of the house terminating at a two-story gabled block with full gable return. The porch is supported by tapered wood posts and has an original wood rail. The portion of the porch along the south side of the house has been enclosed and one-over-one wood windows and a second front entrance installed. Most windows have been replaced with vinyl six-over-six windows and a tall, arched vinyl window has been installed on the south elevation. Mrs. L. C. Craig occupied the house in 1919.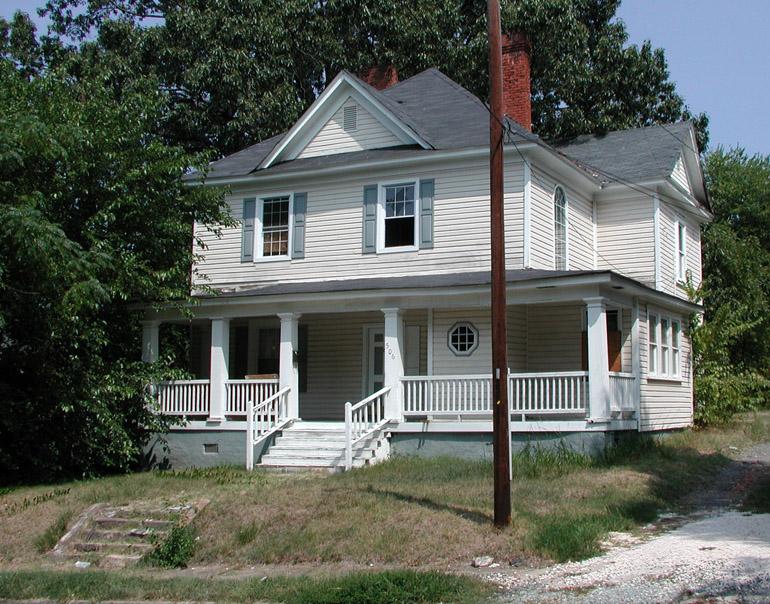 506 Oakwood, 2006

506 Oakwood underwent a wonderful renovation in ~2009, undoing all of the remuddling done to it in prior years.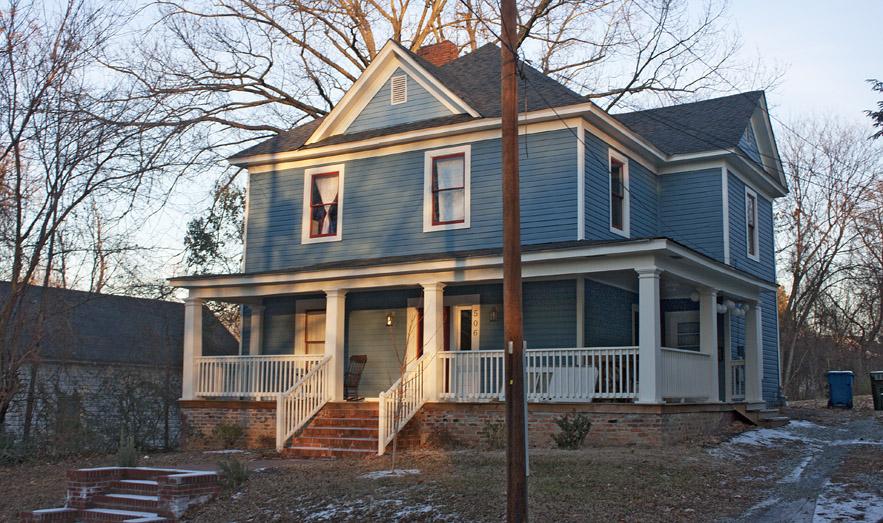 01.15.11