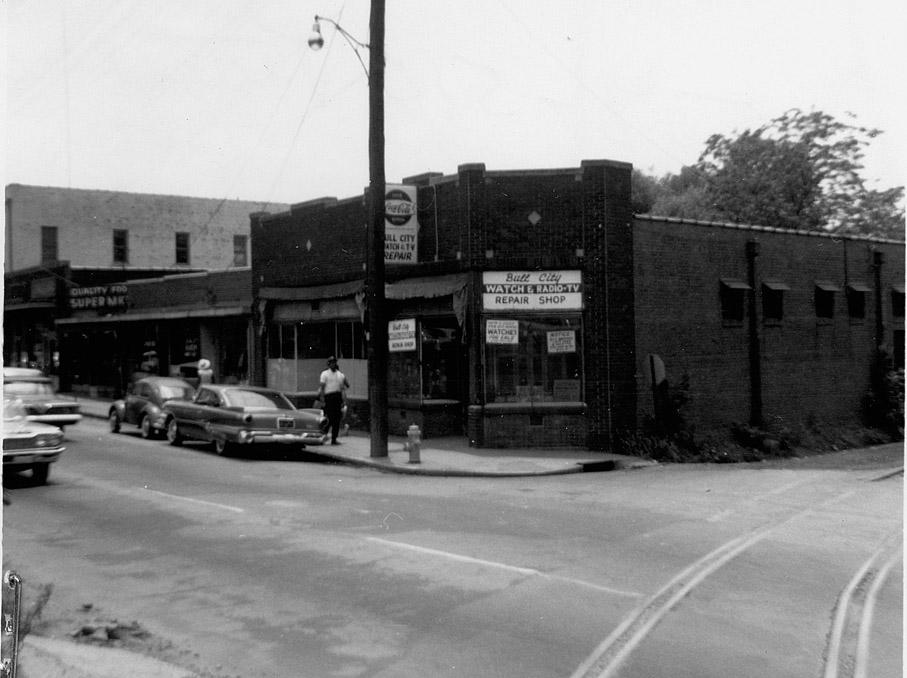 508-510 East Pettigrew, looking southeast, July 1965. The railroad siding in the foreground ran down Branch Place alongside the Durham Hosiery Mill No. 2.
(Courtesy Durham County Library / North Carolina Collection)

The building at 506-510 E. Pettigrew was built in the early 1930s, initially housing Israel Gordon's Fish Market on the corner (506), Walter Page's shoe shine shop at 508, and John Solice's watchmaker shop at 510

506 and 508 appear to have been consolidated as Albert Rosenberg's meat market by 1941. 510 housed Progressive Stores, a grocer. In 1947, Progressive was replaced by the Grace 5 and 10 cents store. In 1958, Rosenberg's became the Riteway food center, Midway Dressmakers/Durham Laundry in 1959, and in 1961, Bull City Watch. 510 briefly held American Photographic Services in 1968, and then remained vacant. Bull City Watch remained in 508 until the building was demolished in 1977.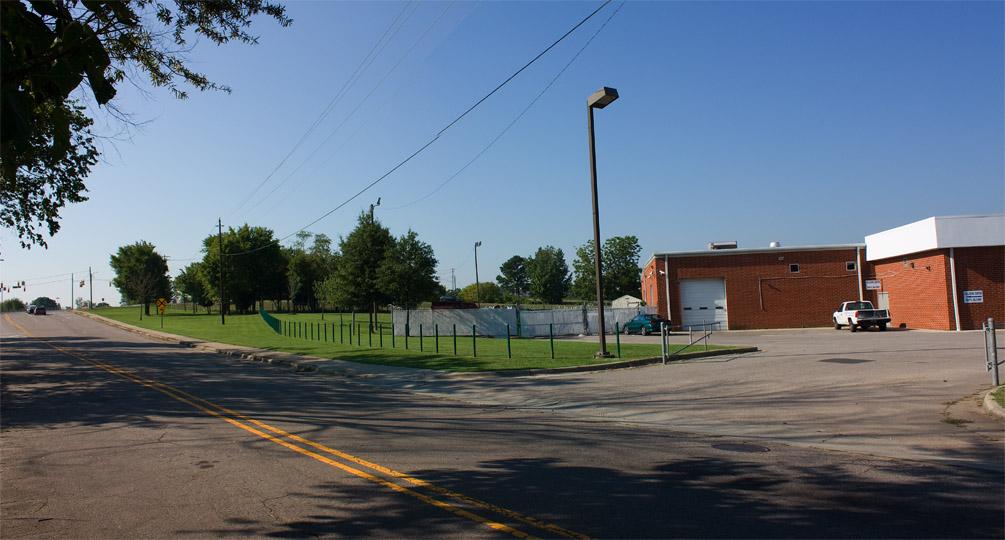 Looking southeast, 09.04.08

Show this location on a Google Map


35.989515 -78.897239