Year demolished
1960-1978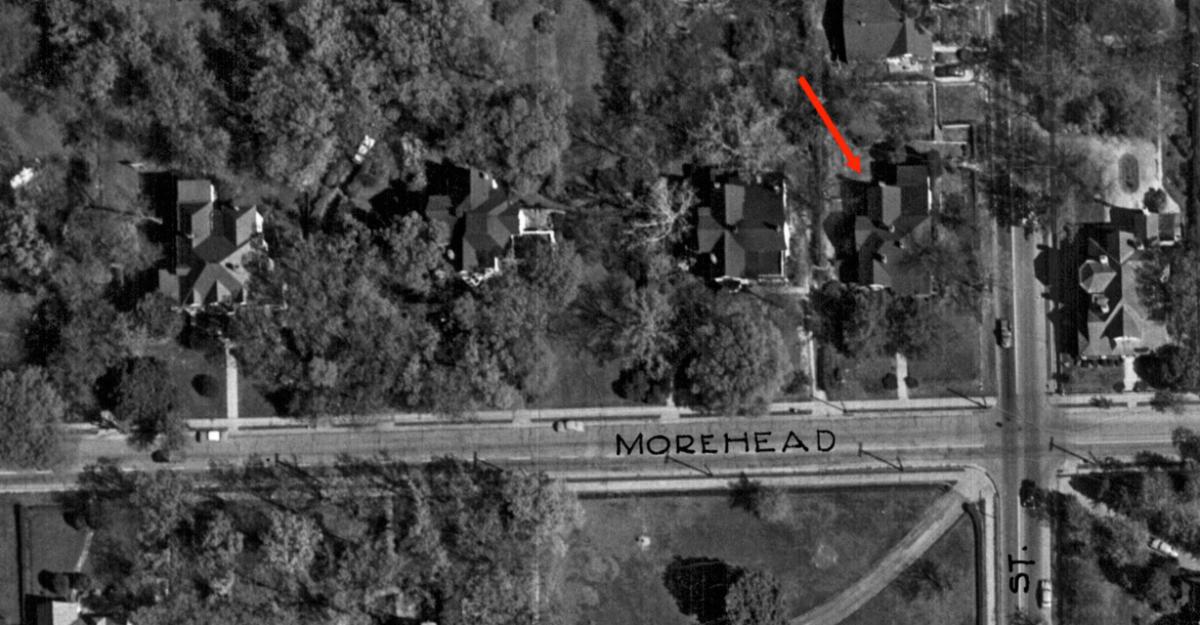 502 Morehead was occupied by Judge Howard Foushee, his family, and a nurse in 1910.  Unlike the other houses nearby, this was a single story house, referred to as a "cottage," which sat on a slight elevation about four feet above the sidewalk.  In 1923 Wallace E. Seeman, son of Henry T. Seeman, bought the property.  Seeman lived here until 1926 when E. S. Yarbrough, president-treasurer of  Halloway, Calvin, Yarbrough, & Darnell Mills Inc. moved here.  In 1935, Dr. Arthur J. London and wife Janet B. bought the property.  In 1955 Southgate Jones, Jr. lived here.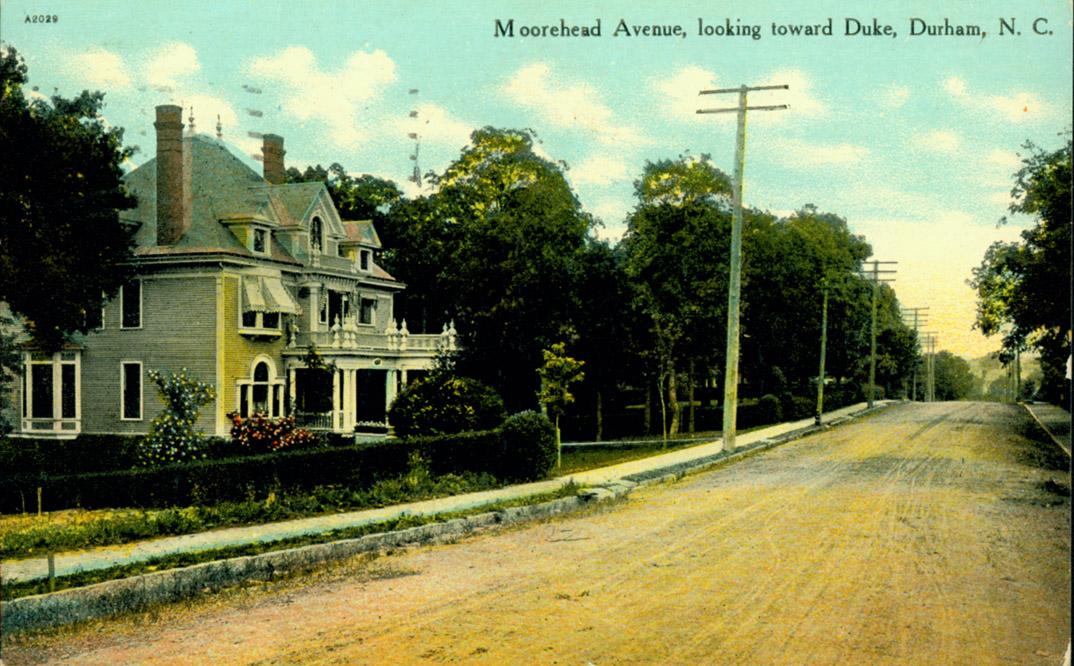 Looking east on Morehead from just east of Vickers Ave., 1910s
(Courtesy John Schelp)

This houses were torn down - most by 1972; it appears that the lots were used for parking, probably overflow parking for Blue Cross Blue Shield. They now serve as overflow parking for Greystone next door.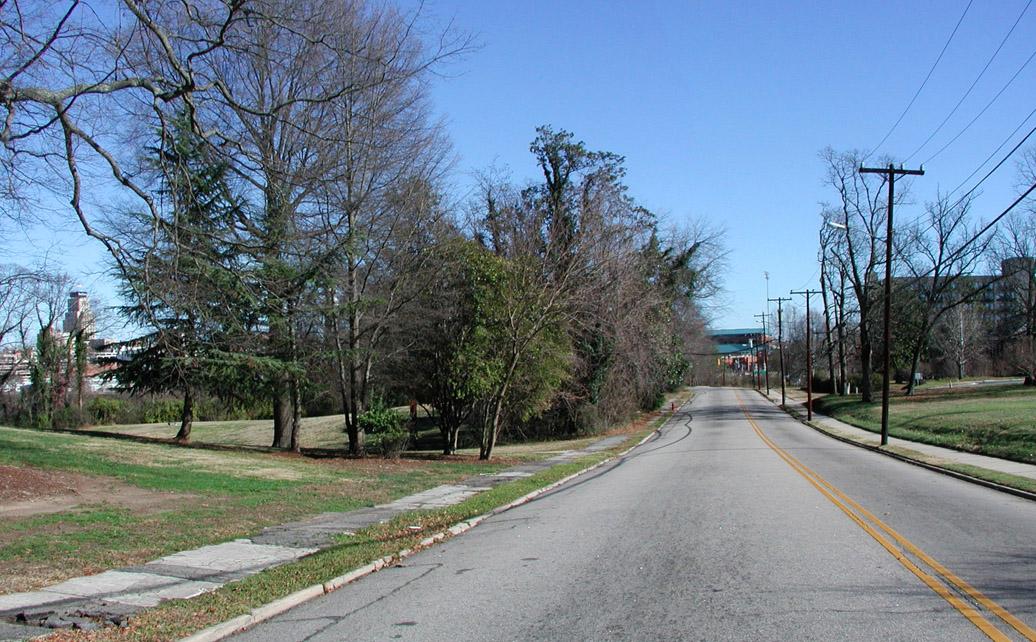 Looking east on Morehead Ave., 01.01.08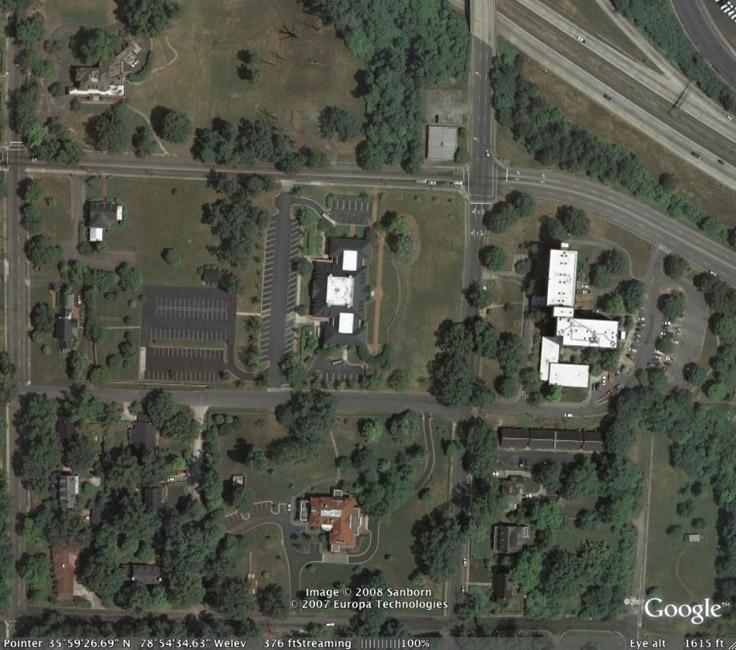 Aerial of the same area as 1959 in 2007.