In tours
This building does not appear in any tours yet.
Last updated
Mon, 12/10/2012 - 11:34am by gary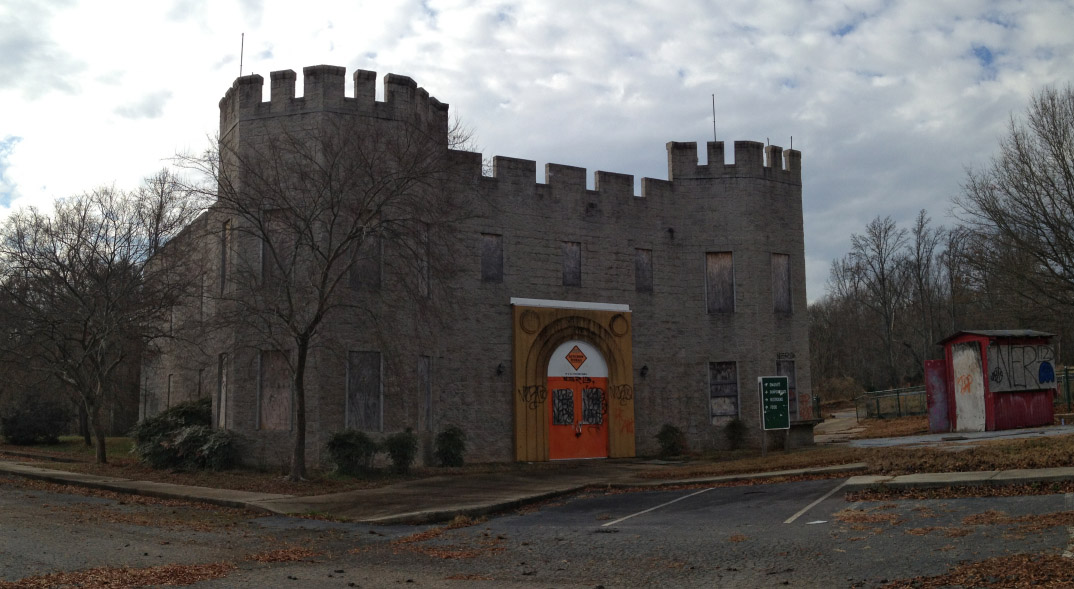 12.09.12
This former "Amazing Castles" mini-golf / arcade / go-kart place was rocking back in the early 90s, but is likely Durham's only abandoned castle as of 2012.
Tax records show that the land is owned by Builders of Hope. Perhaps they plan to re-locate the castle? Given the recent struggles of that group, I doubt this land is going to be transformed anytime too soon.