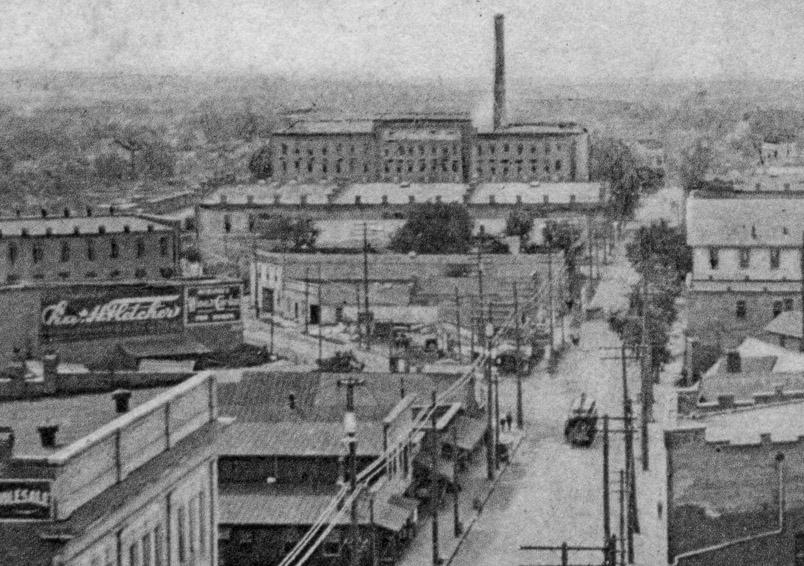 Five Points looking west, 1905

Between 1898 and 1902, the Durham Marble Works was built on land at Five Points that would become 421-423 West Main St.

Per the 1895 Handbook of Durham:

"Durham Marble Works: This business is conducted by Mr. Robert I Rogers, a gentlemen [sic] who has for a number of years successfully operated in Durham, Oxford, and Henderson, a business of large proportions in the making of monuments and tombstones, also brownstone and granite trimmings, curbings, &c. Besides his occupation in this line, he has for a long time been actively engaged in real estate transactions, as much for the material advancement of Durham as for personal gain. Being secretary and treasurer of the Durham Land and Security Company, he is in a position to give reliable information regarding the real estate interest in Durham."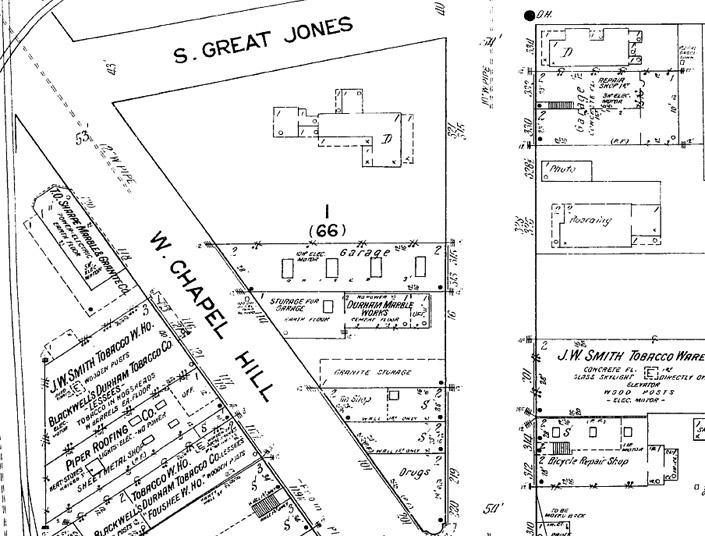 1913 Sanborn Map showing the Durham Marble Works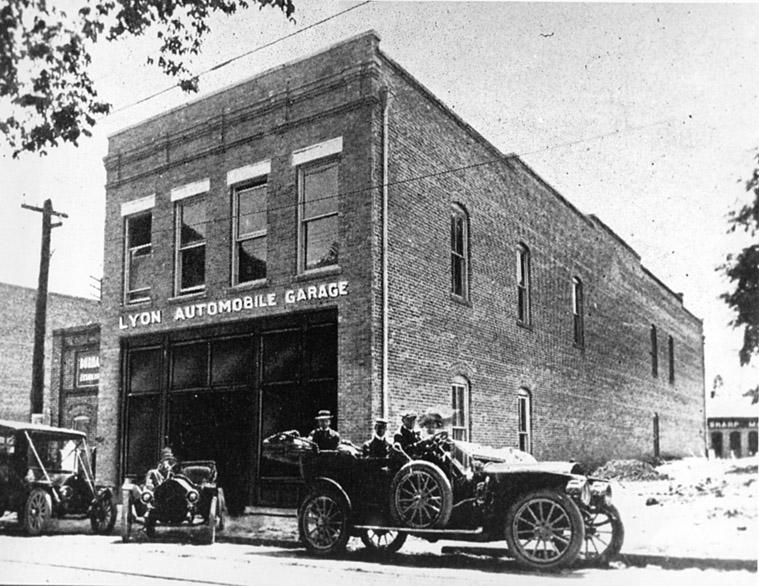 Looking south from West Main St., ~1910. The Durham Marble Works building is partly visible immediately to the left at 423 West Main, and the TO Sharp Monument Company, another marble and monument retailer, is in the background.
(Courtesy Durham County Library)

By the late 1910s, the Durham Marble Company had been replaced by two structures - a one-story garage at 417-419 (later 421) West Main, and a building at 423 West Main that was two stories on the West Main St. side and one story on the West Chapel Hill St. side.

In 1920:

417 Paschall Brothers
419 Motor Sales Company
423 Durham Ice Cream Company

1923:

417 Paschall Bros
419 Carolina Battery and Electric
423 Durham Ice Cream Co

112-114 East Chapel Hill: Carolina Battery and Electric
116 East Chapel Hill: Durham Ice Cream Co.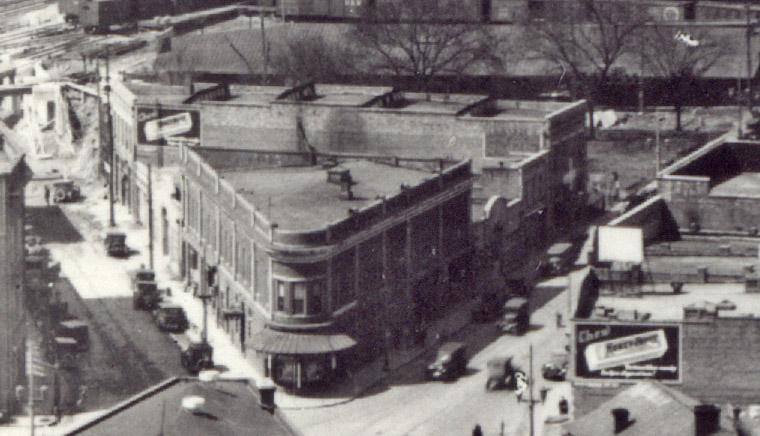 Looking west, 1920s.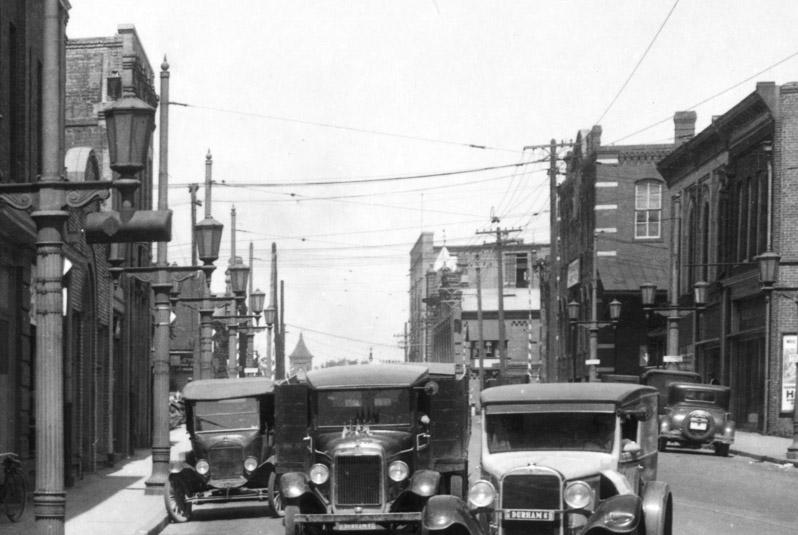 Looking west down West Main St., 1920s - the curved parapet of the garage is visible on the left.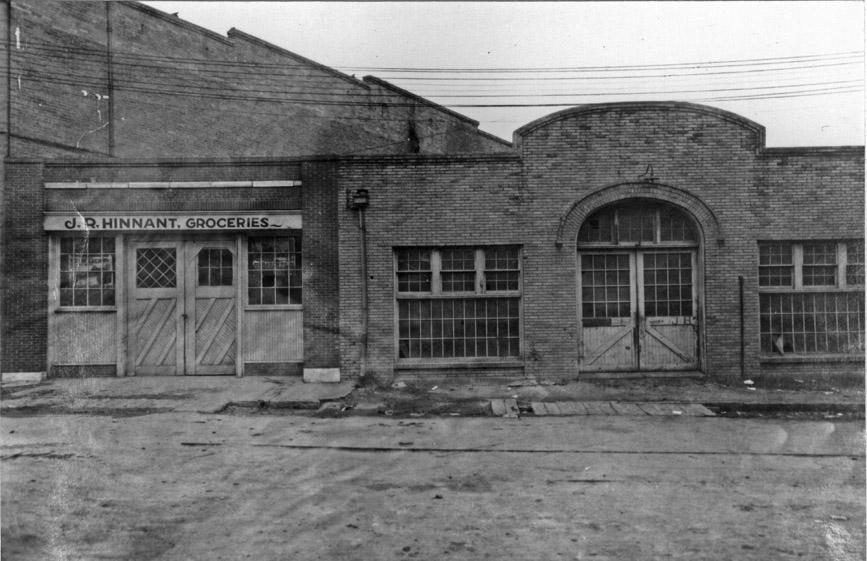 The East Chapel Hill St. side, looking north, 1925 - Hinnant's grocery and the Carolina Battery and Electric Company are visible.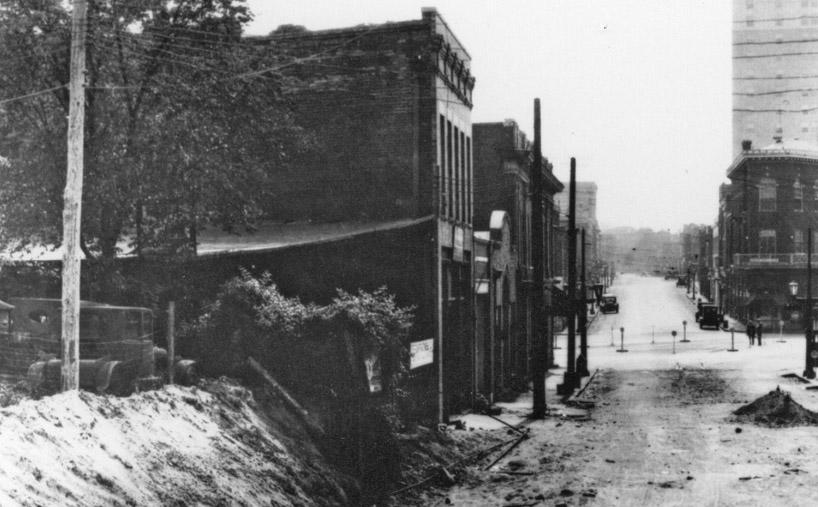 Looking East-Northeast down East Chapel Hill St.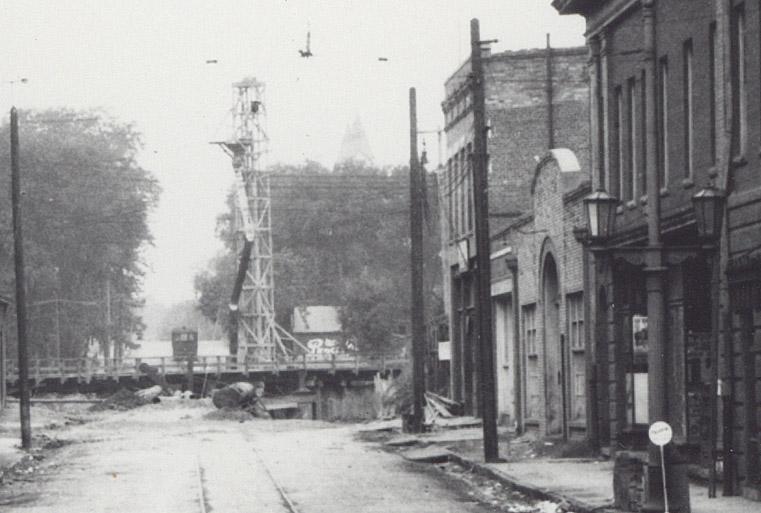 Looking west-northwest down East Chapel Hill St.

After the Five Points Drug Company building burned in the late 1920s, the garage structure at 421 West Main was replaced/remodeled with/as Tucker's Sinclair gas station. 423 West Main became Capitol Furniture.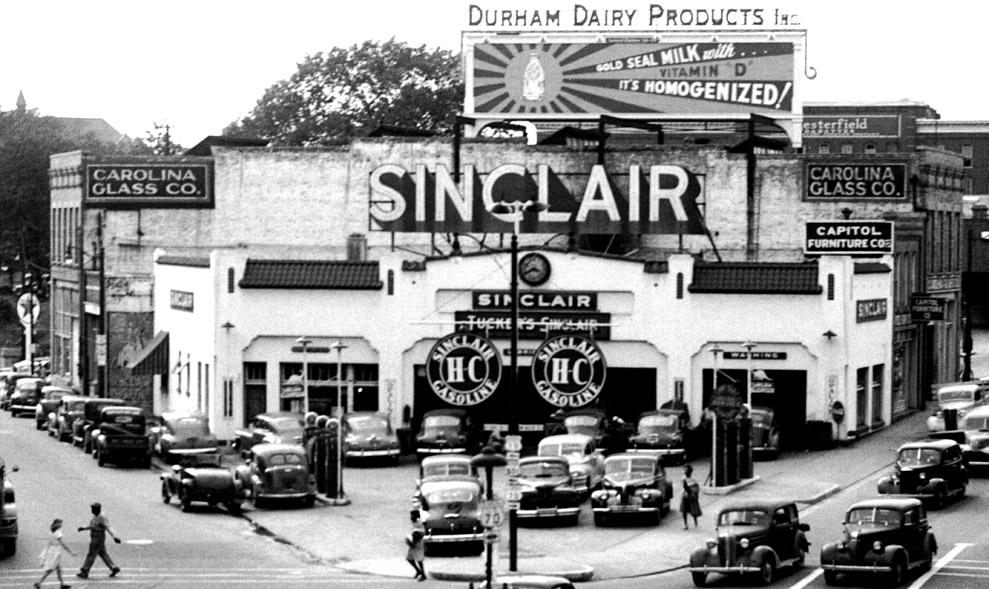 Looking west, 1947.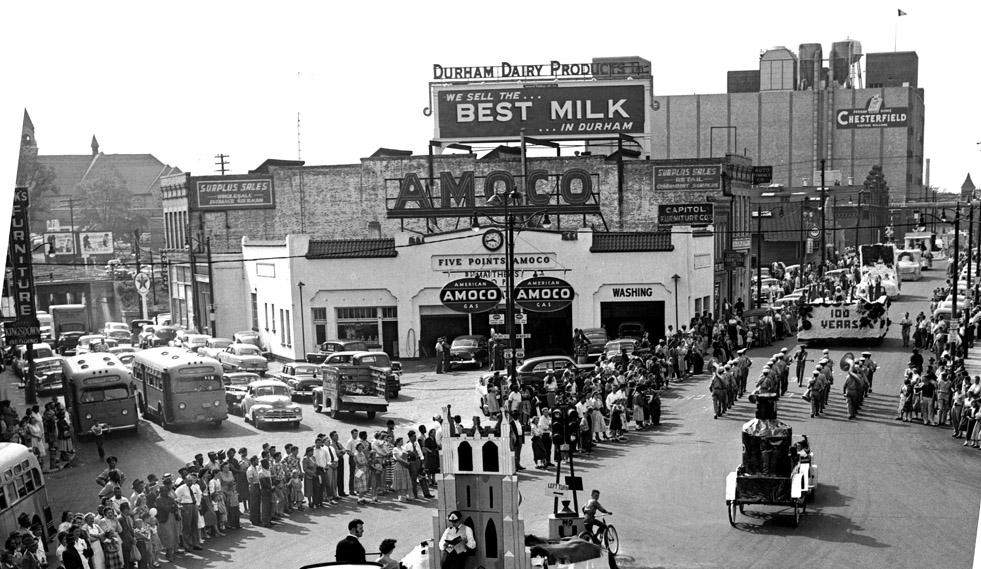 By 1953, the gas station had become Matthew's Five Points Amoco.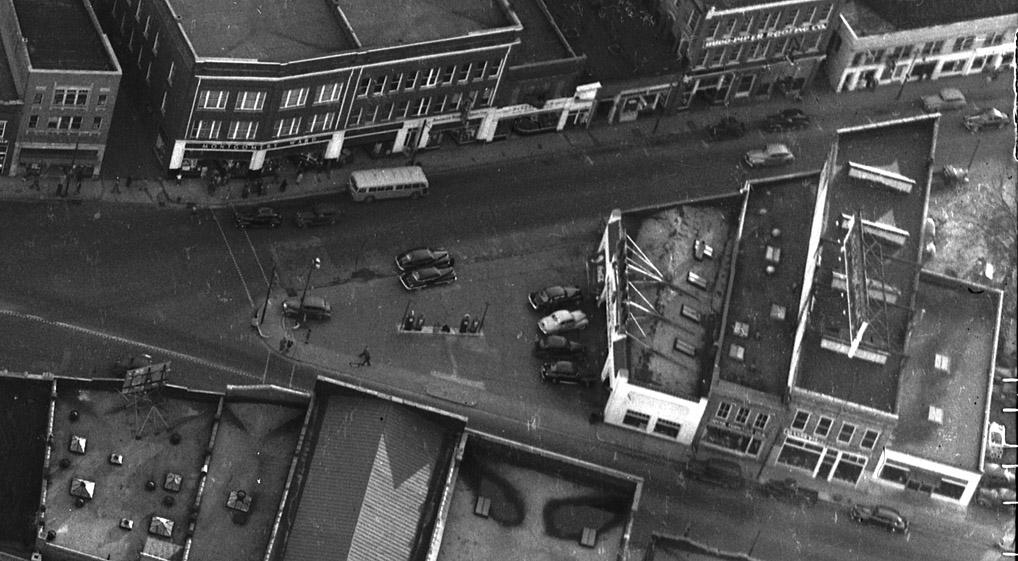 1950s Bird's Eye view.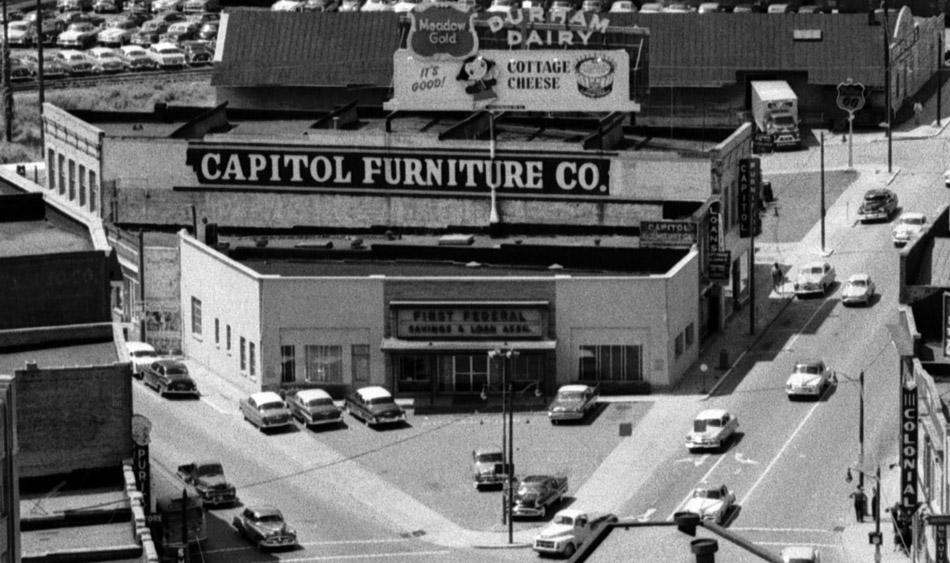 By 1957, First Federal Bank had purchased and remodeled the gas station as a bank.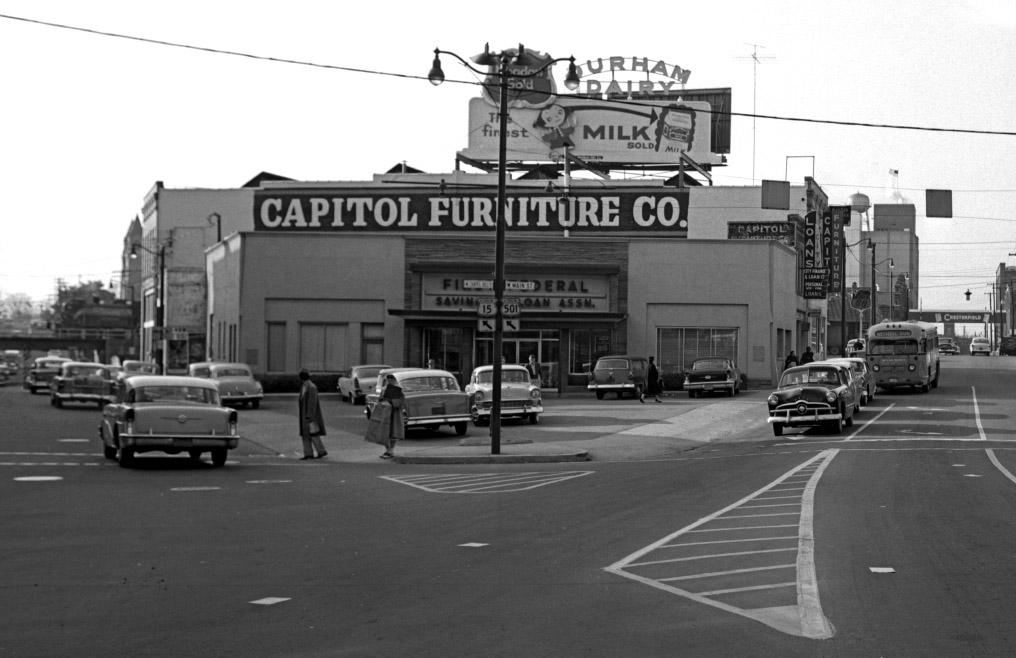 01.28.58 (Courtesy Herald-Sun)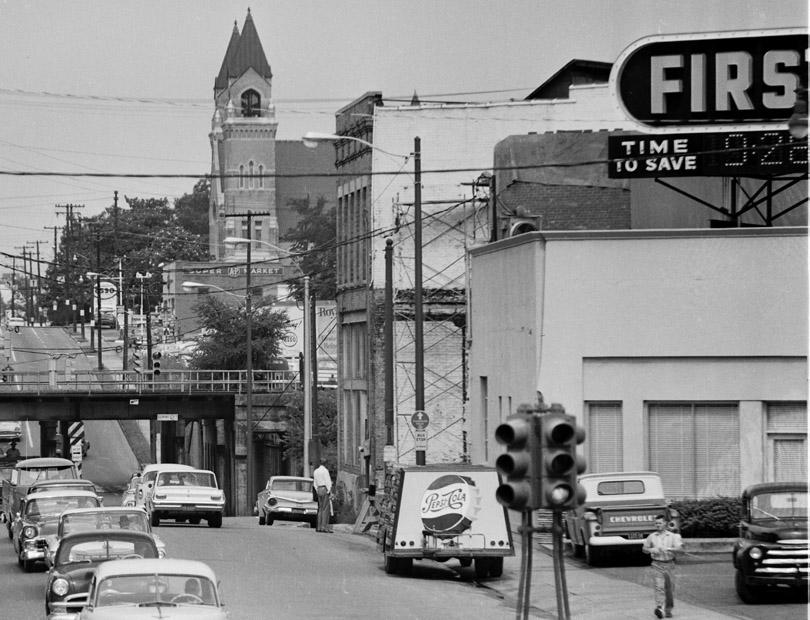 By the early 1960s, they purchased 423 West Main and either dismantled it or modified it significantly, extending the dimensions of the former gas station building to the west.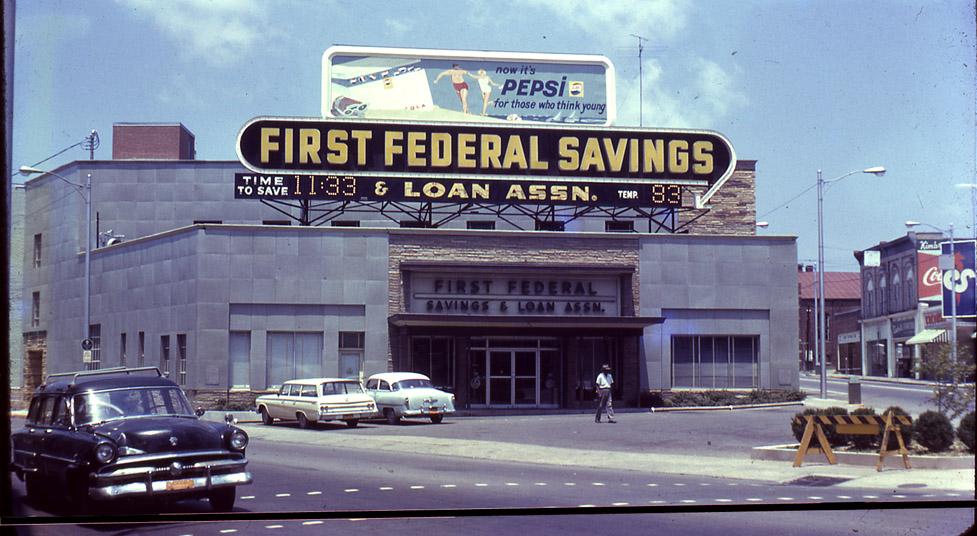 Looking west, 1960s.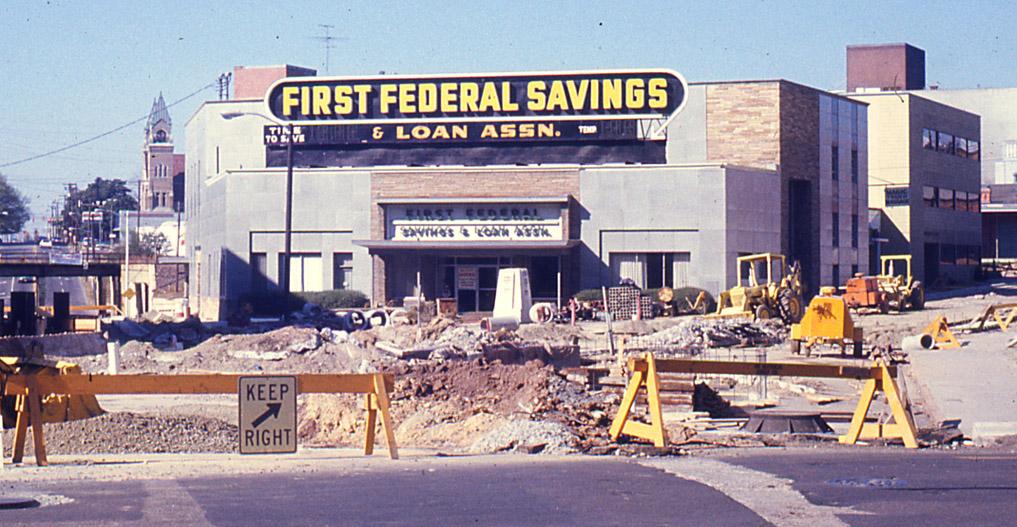 After First Federal moved to their splendid new building across West Main St. in 1974, a group redeveloped 421-425 West Main St. as the Five Points Restaurant.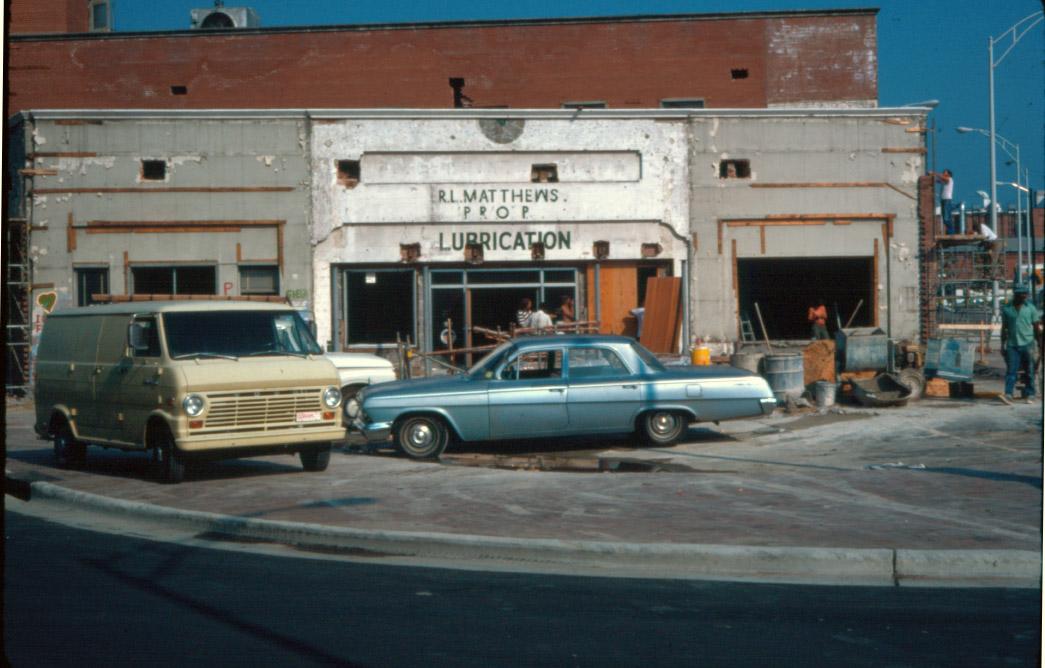 With the First Federal facade taken off, and brick beginning to be applied
(Photo by George Pyne, courtesy Milo Pyne)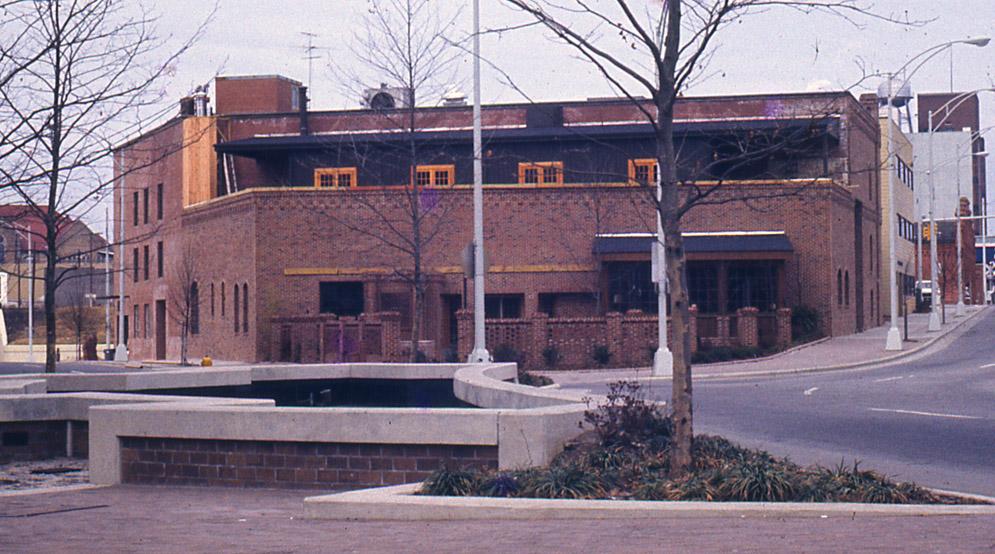 Looking west, 1978 (Photo by Ralph Rogers, courtesy Durham County Library)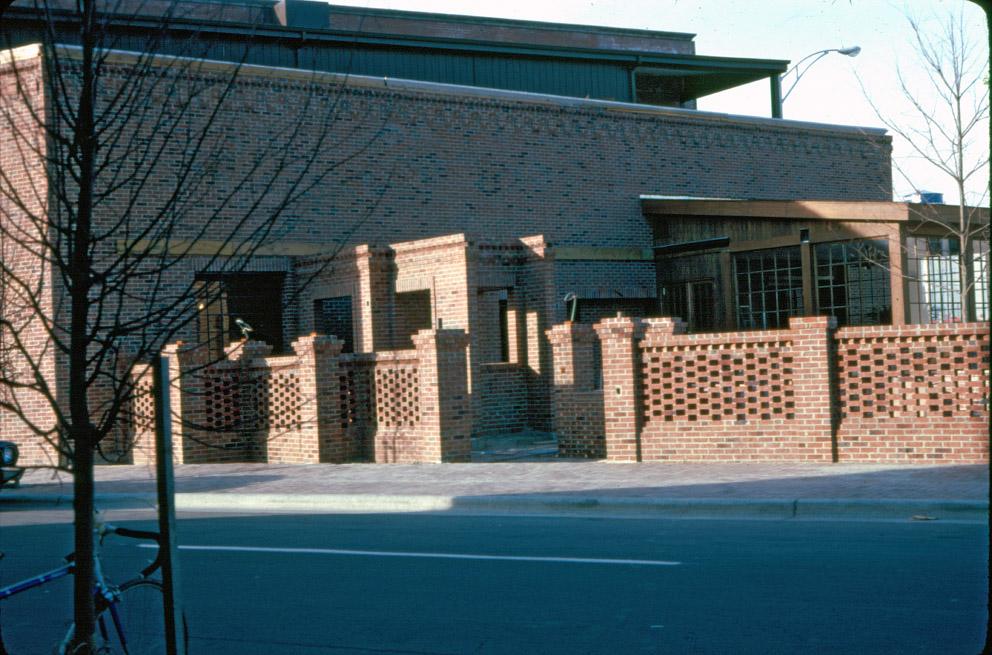 Completed, 1978 (Photo by George Pyne, courtesy Milo Pyne)

Unfortunately, it lacked longevity. The story goes that a homeless man, seeking shelter in the empty structure, died of exposure one winter, and the city demolished the structure soon thereafter.

The parcels have been empty since that time. Thank goodness there were no buildings for people to freeze to death in after that point - much safer with the emptiness and all.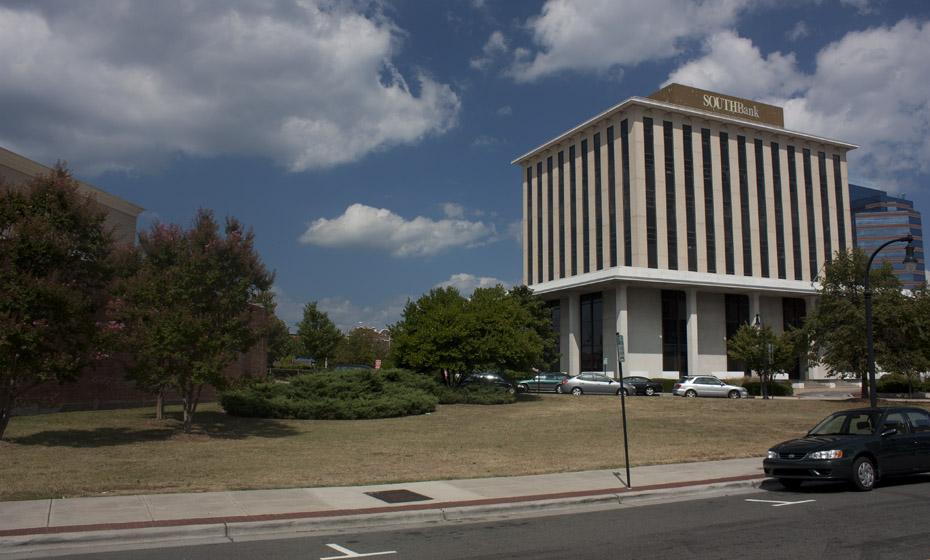 9.12.10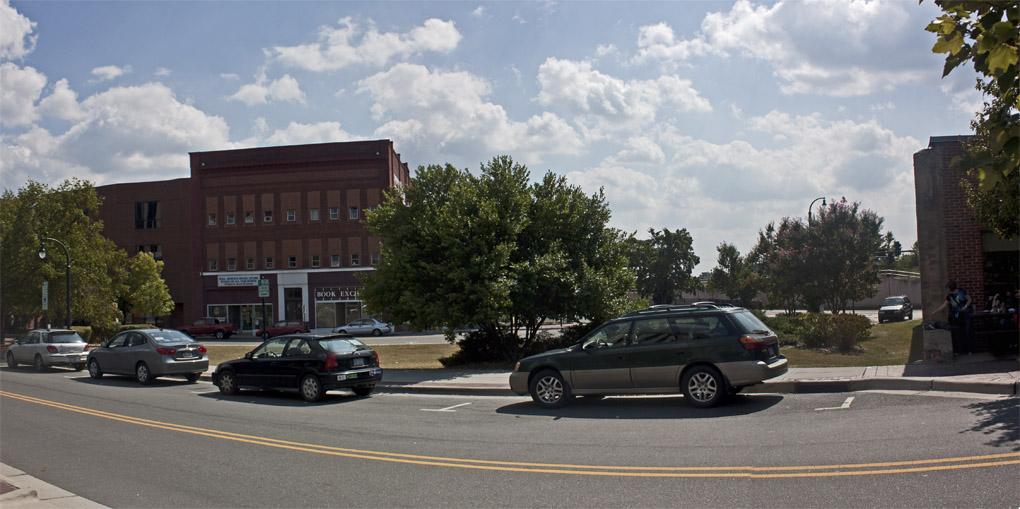 9.12.10

Anna Ho Whalen owns this tragically vacant piece of property as of 2010. I can't say I understand owning a vacant piece of land in downtown for 30 years - not if you feel invested in the place you live, anyway. Seems like it's just waiting for the hard work of others to pay off for you.

Update 2013: The parcel sold to the owner of the adjacent Bull McCabe's bar and grill (at 427 W. Main) in 2013. As of late 2013 / early 2014, he was building a patio not-unlike the brick one circa 1978 above on a small portion of the parcel.