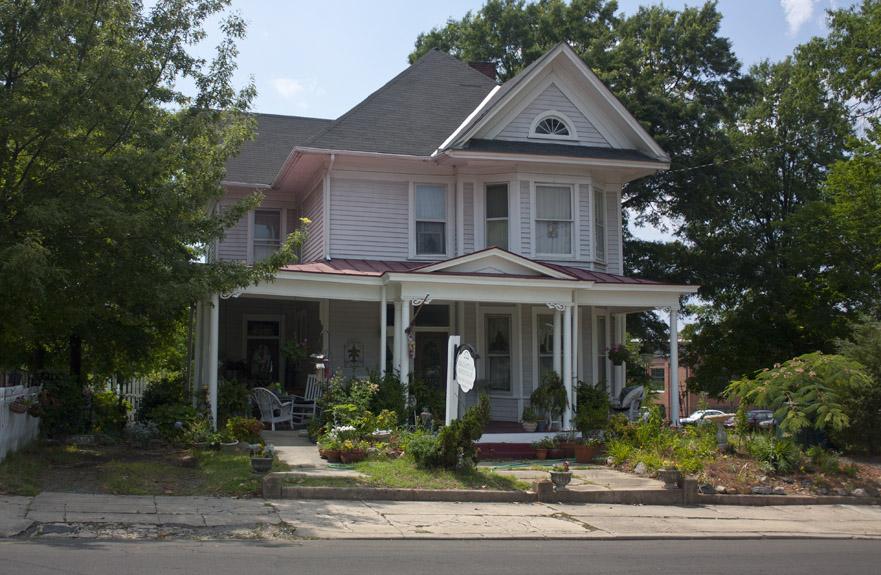 Samuel Harrell (CH Branch and Co.) lived inthe house in 1907.
Annie, Fannie, and Cassie McCracken lived in the house in 1915.
Julia Hogan, noted as the widow of JT Hogan, lived here in 1919.
Skipping ahead a few decades, Cookie Teer purchased the house in 1987 and opened Southern Sisters bookstore, noted as a bookstore "by, for, and about women," on 08.08.1988. Her collection of materials re: the bookstore and feminist activism are located at Duke - summary is here:
The bookstore closed in 1996; as of 2012, it houses an office of Burke-Little Associates; an educational counseling service.
05.30.11

Find this spot on a Google Map.

36.000949,-78.903798