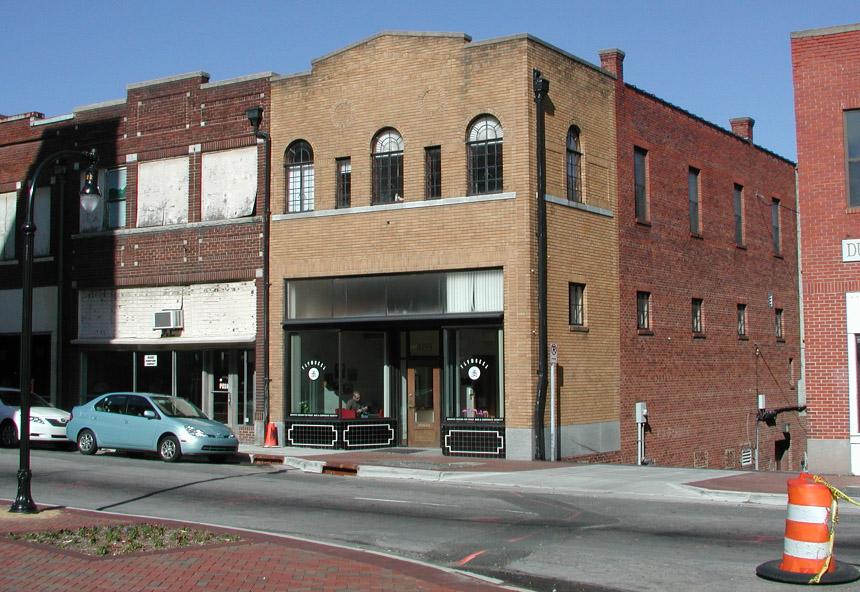 --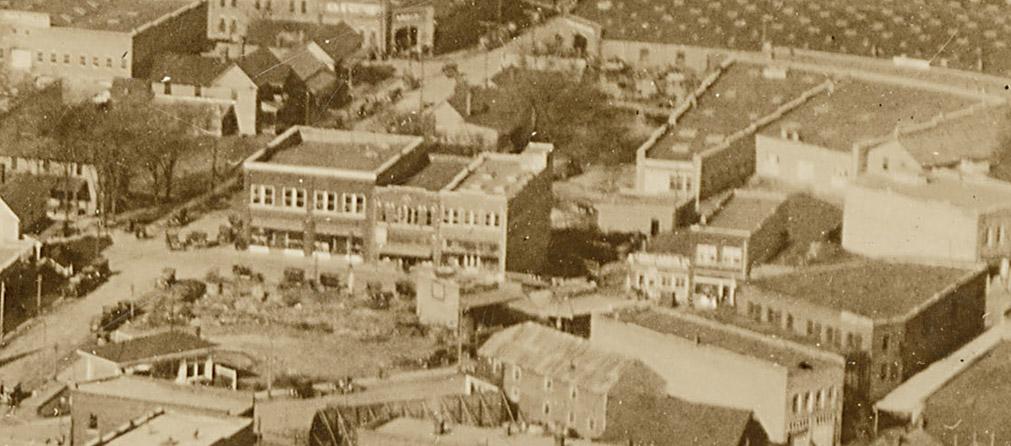 (Courtesy Duke Archives)

The 400 block of East Chapel Hill Street was primarily transformed from a residential into a commercial street in the 1920s. The above picture shows 401, 405, 407, and 415 had been built by 1924.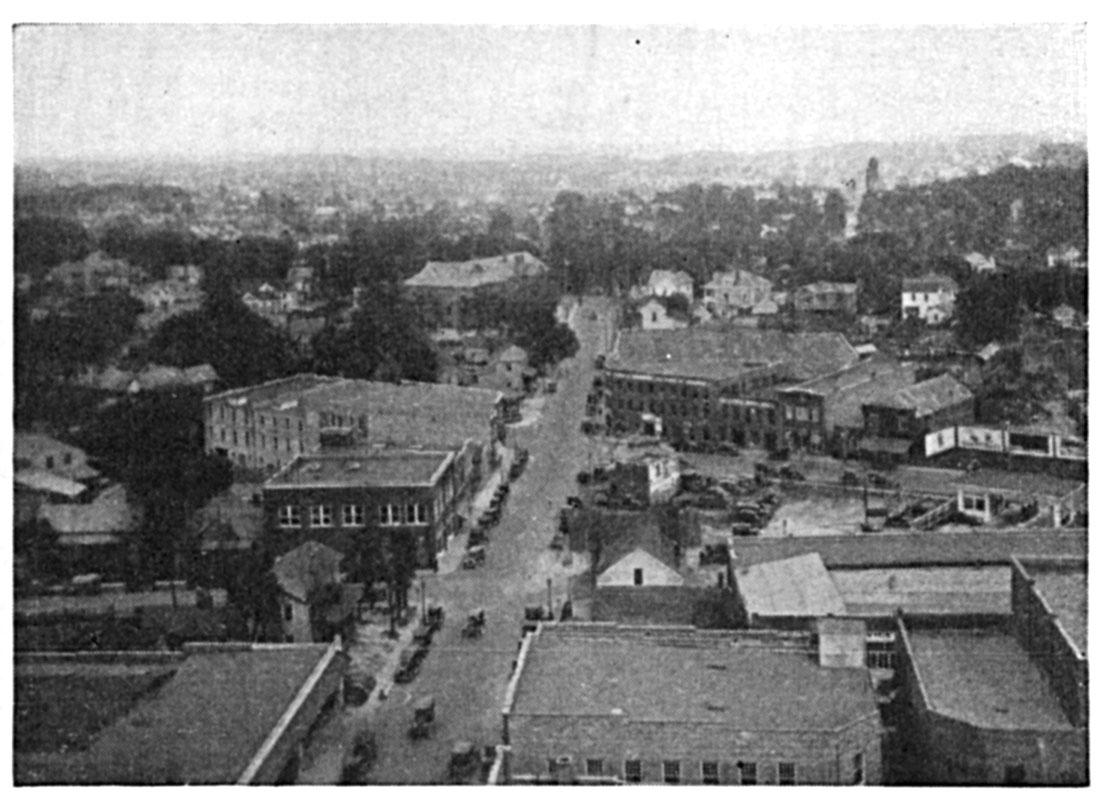 Looking east down East Chapel Hill, 1927
(Courtesy Durham County Library)

By the 1940s, the block was built out.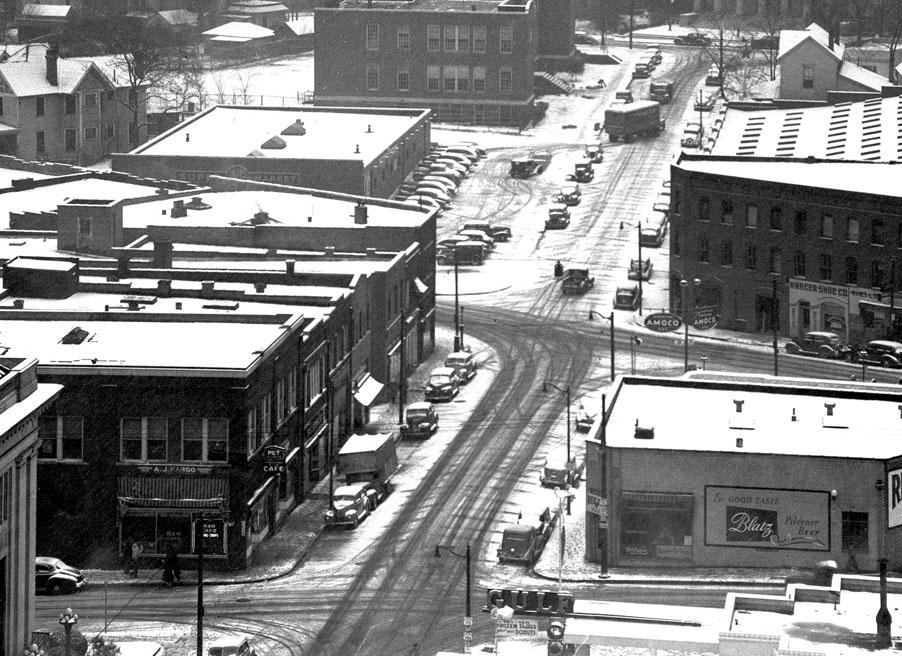 Looking east, 1945
(Courtesy Herald-Sun)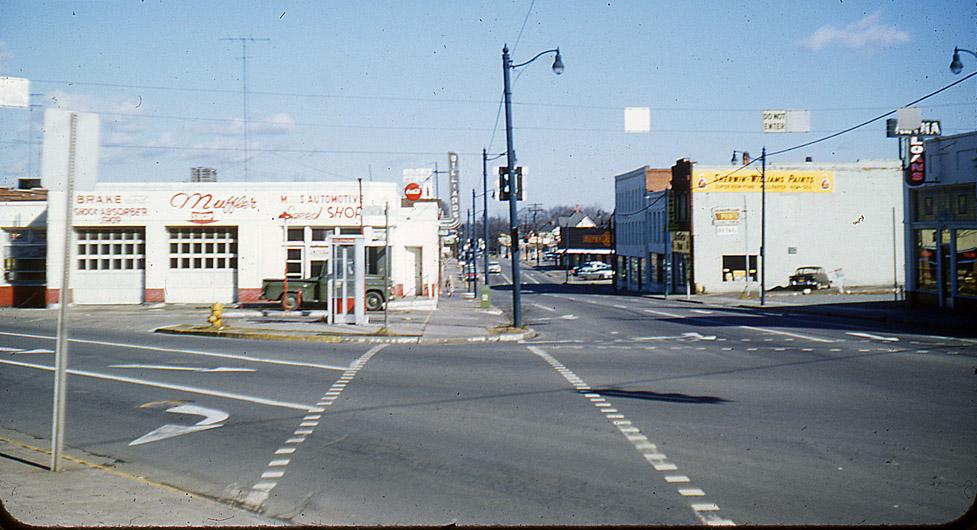 Looking north from Rigsbee and Mangum, 1961.
(Courtesy Duke Archives)

Above, the completed block in 1961 shows the addition of 409 and 413 E. Chapel Hill.
The below shot gives a clearer view of businesses, including McGhee furniture, Brass Rail Billiards, and Addison's Playworld.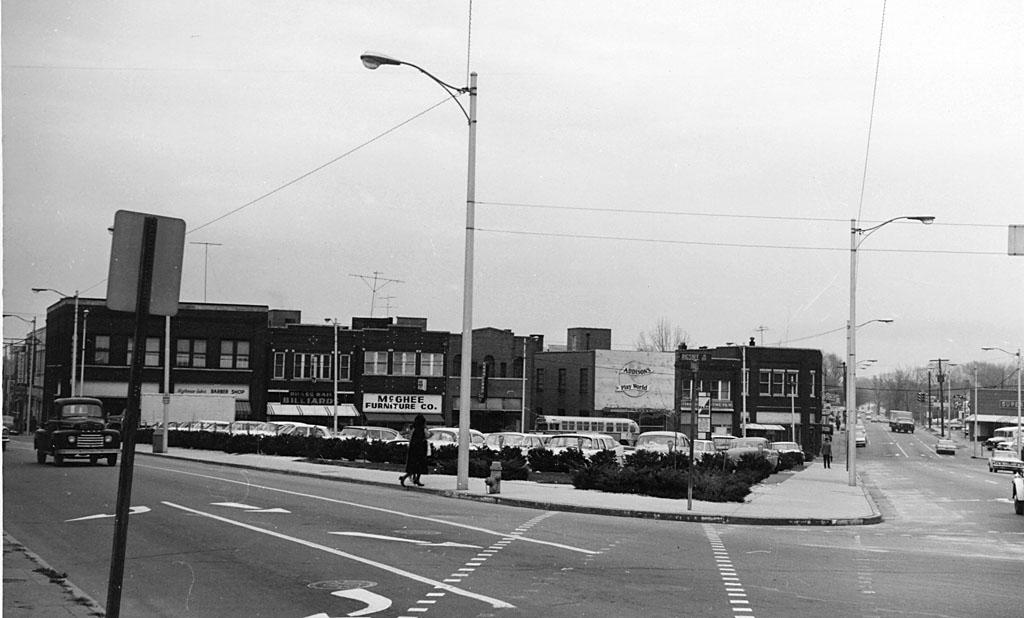 (Courtesy Durham County Library)

Below, mid-1960s, shows some changes in the line-up.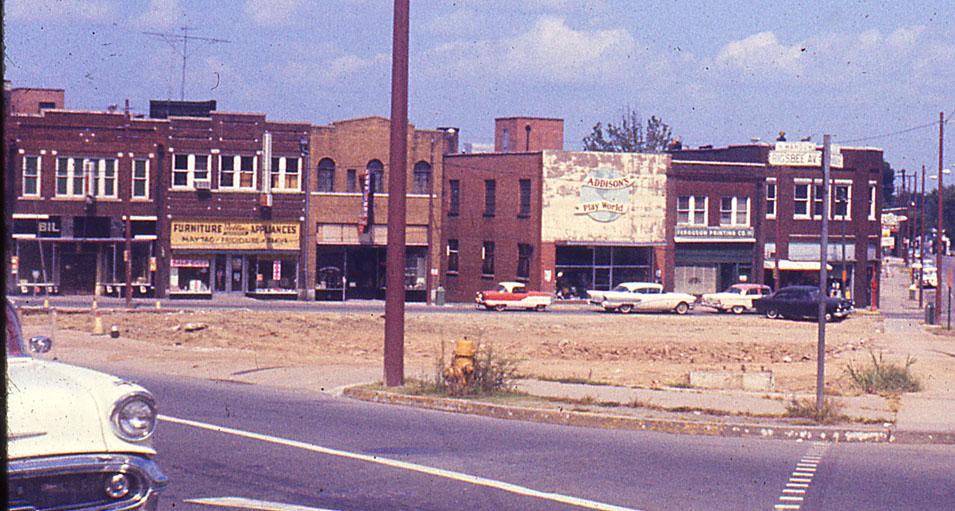 Looking north from Rigsbee and Mangum, 1961.
(Courtesy Durham County Library)

This is one of the most intact blocks of early 20th centry streetscape remaining downtown.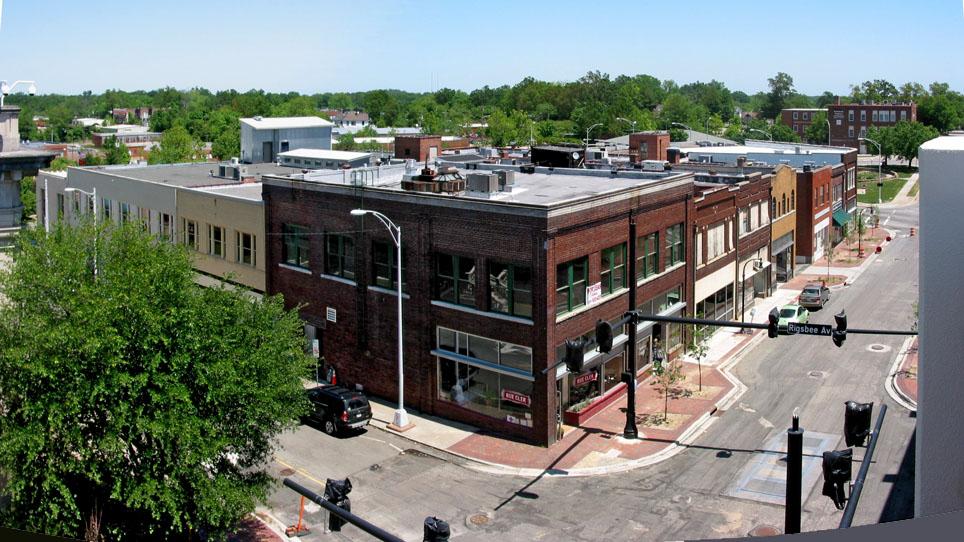 Looking east-northeast on East Chapel Hill, 2007.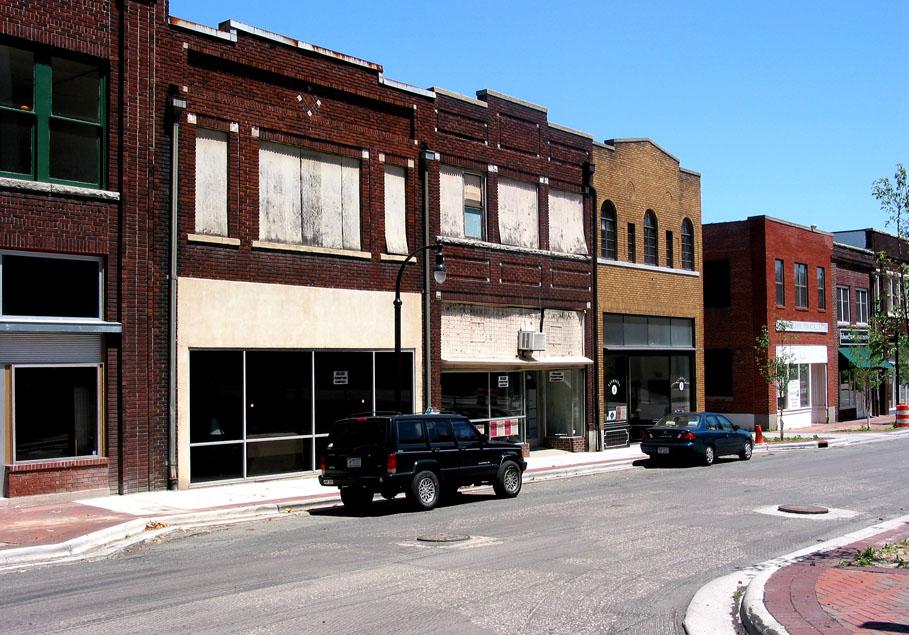 409 contains Flywheel Design - a cool graphic design/web design studio - on the first floor, but the building is owned by Merge Records which is headquartered on the upper floors. Merge began in 1989 in Chapel Hill, but moved to this building in 2001; it has some great bands on its label, including ~5 of my personal favorites.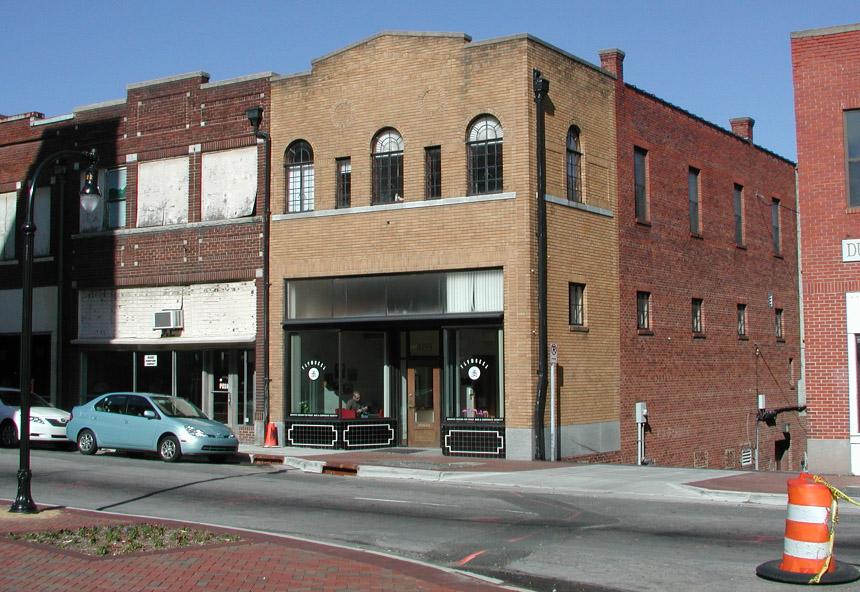 01.20.07

This block is architecturally in great shape - it has traditionally suffered from the isolation brought on by the parking deck, city hall, the crazy loop between Mangum and Roxboro, and the dead space to the west brought on by empty buildings and the "We Want Oprah" parking garage. The success of Rue Cler might begin to improve some of the rest of these spaces, although I don't think it can reach its full potential without improving some of the surrounding issues.