408 E. LAWSON ST.
Built in
1950
/ Demolished in
2003
In tours
This building does not appear in any tours yet.
Last updated
Comments
Built in
1950
/ Demolished in
2003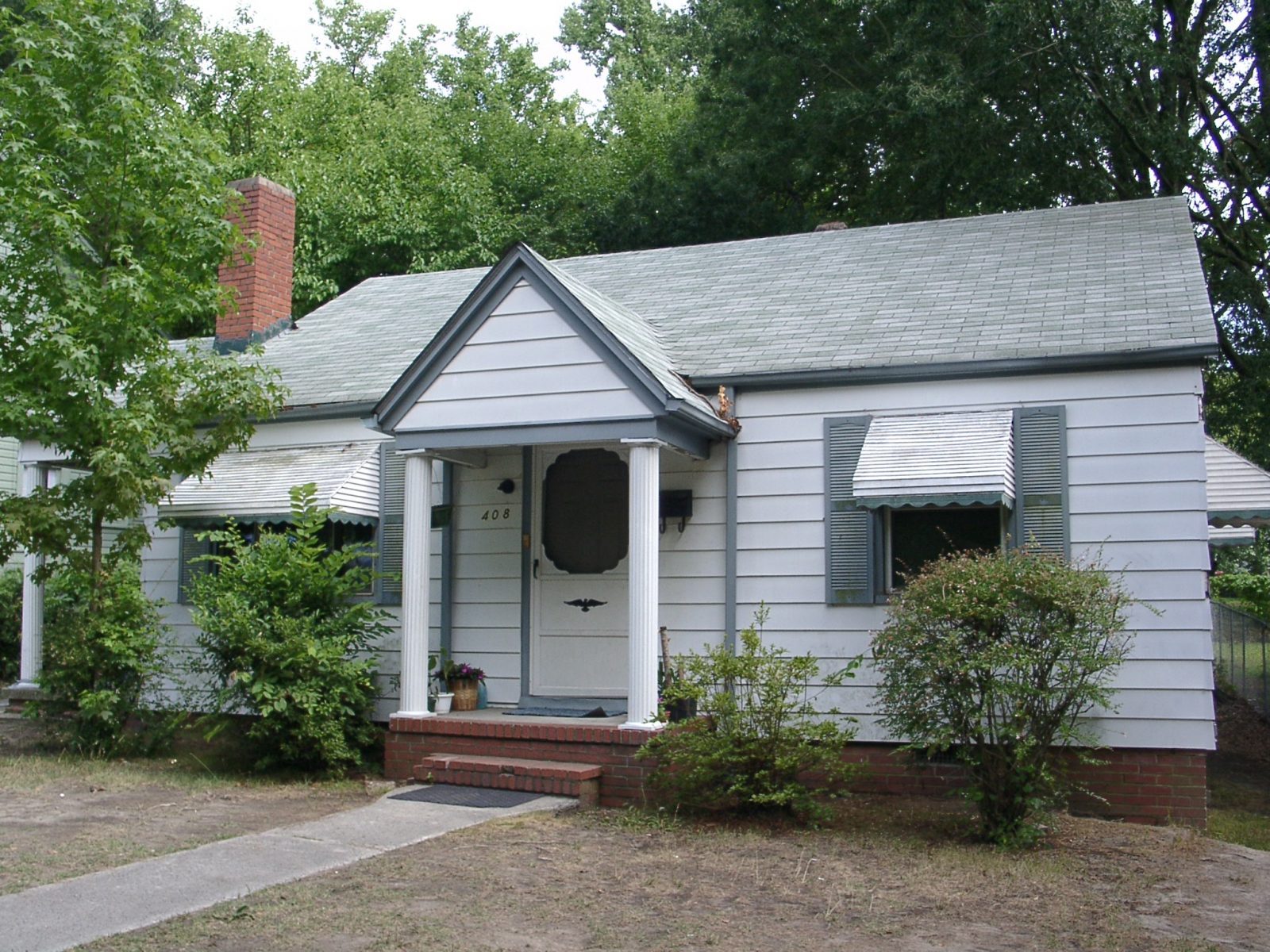 (06.28.2002, from volunteer survey by Preservation Durham)
This house was built around 1950 for Palmer L. and Clara Perkins.  At the time, Palmer Perkins is listed in the city directory as a janitor at Durham Bank & Trust (located in the Trust Building at 212 W. Main) while Clara Perkins worked at the Modern Beauty Shop in the heart of Hayti.
Mrs. Perkins remained the owner of 408 East Lawson until it was purchased by North Carolina Central University in 2002 and subsequently demolished as part of the expansion of campus west of Fayetteville Street.