406 EAST PETTIGREW
Built in
~1930
/ Demolished in
1977
Comments
Built in
~1930
/ Demolished in
1977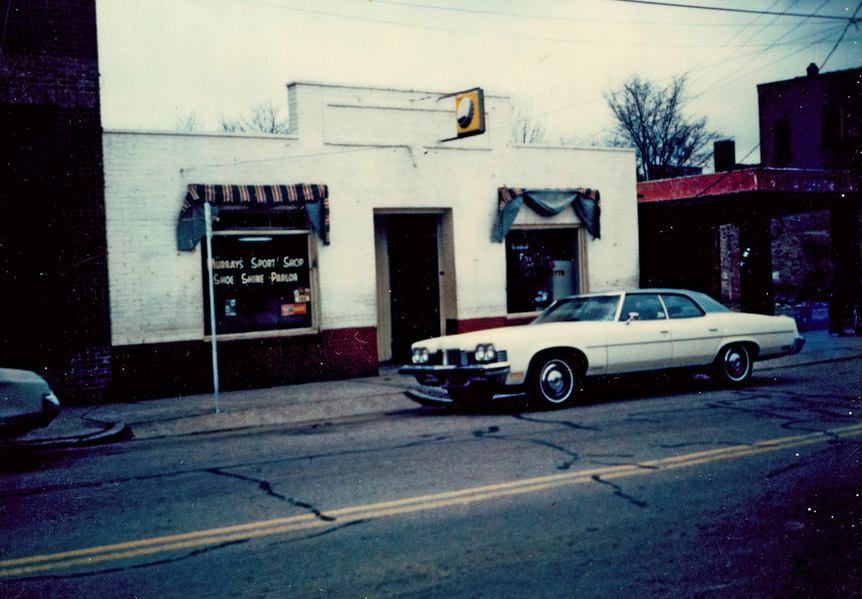 Looking southwest from East Pettigrew St., ~1973.
(Courtesy Durham County Library / North Carolina Collection)
Built around ~1930, the small commercial structure at 406 East Pettigrew housed a variety of businesses over ~40 years, beginning with auto-related ventures, such as Clay's Auto Repair. By the 1940s, half of the structure housed Battle's Grill. By the 1950s, the west half housed the "Eat More Luncheonette", which I'm told was more commonly referred to simply as 'Pauline's' after the proprietor. The eastern half housed Tucker's Sport Shop, which by 1959 became Murray's Sport Shop. I think the 'sport shop' was commonly a pool hall, but I'm not sure about that.
The building appears to have been demolished in 1977.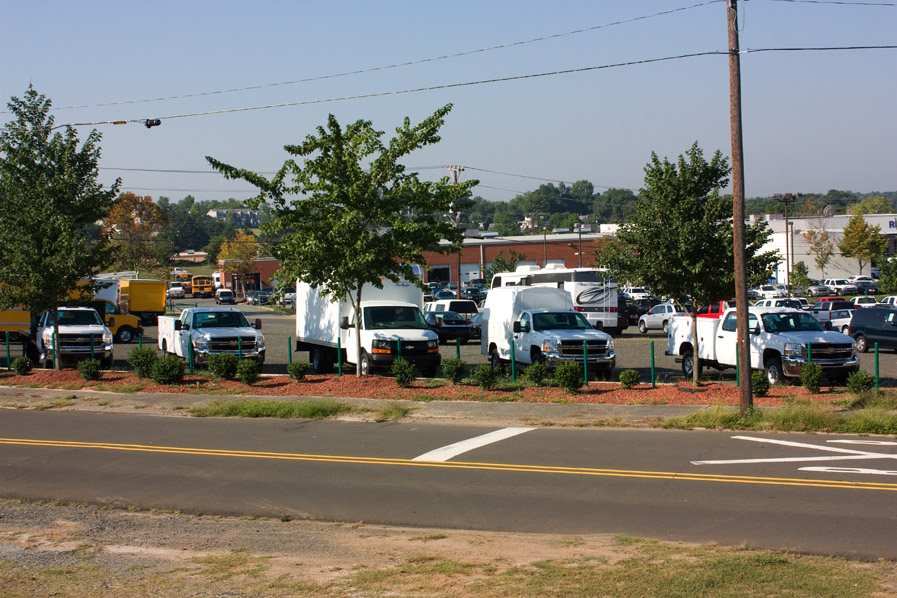 Looking southeast, 09.04.08.
35.990923 -78.89797