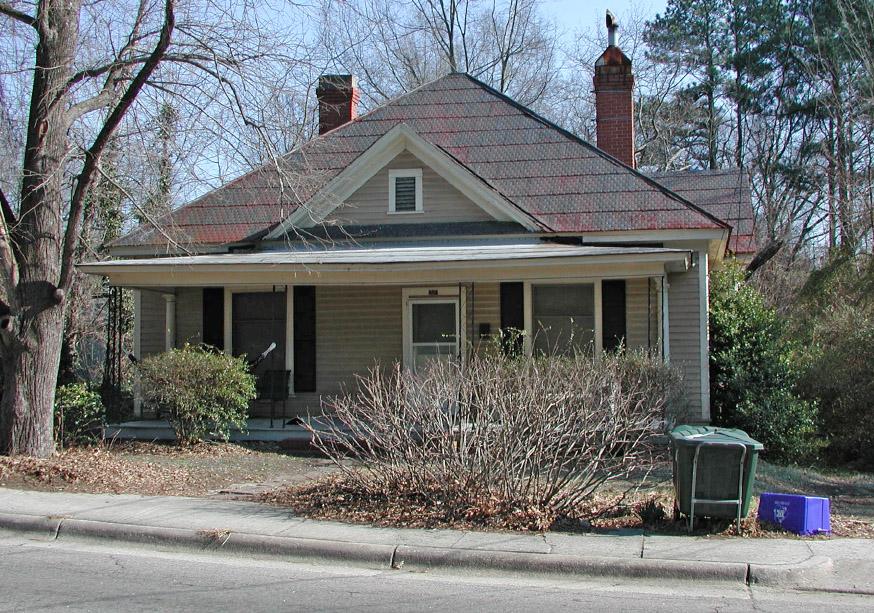 01.30.07
1,370 square feet ; 3 bedrooms / 1 bath. Early 20th century pyramidal cottage. First appears on 1913 Sanborn maps - Swift avenue houses not listed in the CD by address until the 1920s. 1928 residents: James A. and Myrtle Williams. James was a carpenter.
As of 2012, Duke is advertising a desire to have the house moved from the site, with a willingness to contribute $5000 towards moving costs. 
If you are interested in preserving the history and integrity of Durham by saving this property, contact Jeff Potter (jeff.potter@duke.edu) at Duke University to schedule an appointment.
Moved in 2013 to 509 Mallard Avenue.